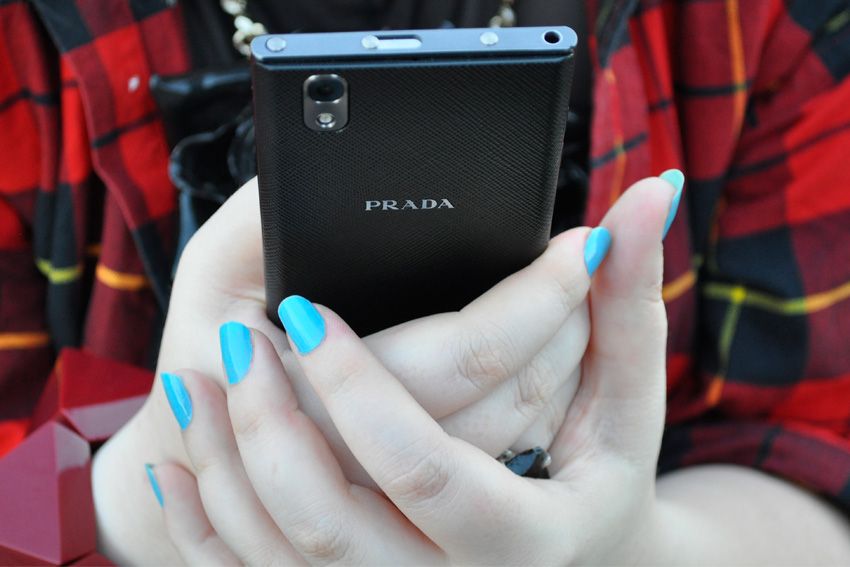 I was very lucky to be contacted by the nice people at
Vodafone
to review (and keep!) the new
Prada LG smartphone
with an extra one to
giveaway
to one of my lovely readers (that's you!). As someone who hasn't owned a smartphone before but who works in social media it was like all my Christmas's came at once, especially as it coincided with instagram going android...'you mean I too can now share with the world photos of my lunch?' Oh happy days. I'm not going to lie, when it arrived I was a little nervous to begin with as I'm not very techy and for a while it seemed like the smartphone had outsmarted me, but eventually I got the hang of it. Personally I don't like touch screen keypads as I have chubby little fingers and I like to keep my fingernails long so typing text messages has been a little tricky, I need to flip the screen horizontally to have the larger keypad. I am getting better at it with time though and I'm already addicted to instagraming everything. The phone itself is lightweight and feels rather decadent thanks to the textural back plate with Prada's signature Saffiano pattern embossed on it. Other nice features include the 8.0 megapixel camera and the very well designed USB port with its sliding cover on very the top of the phone. The curved edges and small volume buttons add to the designery feel of the phone, its sleek and chic and certainly looks it.
I decided to test the phone at the newly re-opened MCA who have an app which gives information about the art you are looking at as you walk around the gallery. Well their android app wasn't working when we went (the iphone app was) so that was a bit of a fail, but it was a good location for some outfit photography.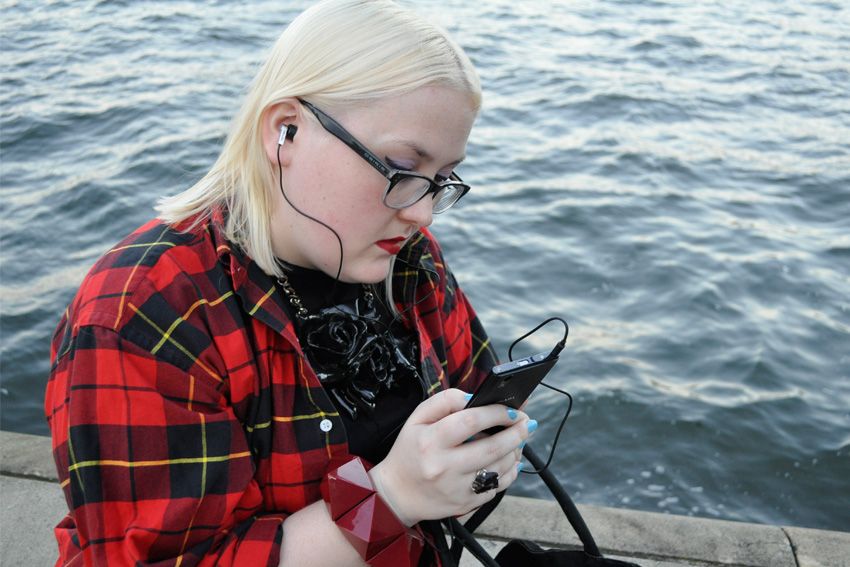 Listening to Kyary Kyary Pamyu my favourite Jpop artist right now, I mean with a video like
this
and a chorus with the following line "Candy Candy Candy Candy Candy, Sweetie Sweetie Girls Love, Chewing Chewing Chewing Chewing Chewing, Cutie Cutie xxx Chewing Love" how could you not love it?
The screen is nice and big but small enough so that you can easily use it just with one hand. The sleek minimal design and chic black and white interface is totally swoon worthy, it just looks damn good. When using it out at an event the other night three people stopped me to ask about the phone, wanting to touch it and see it up close. It really does look that amazing in person.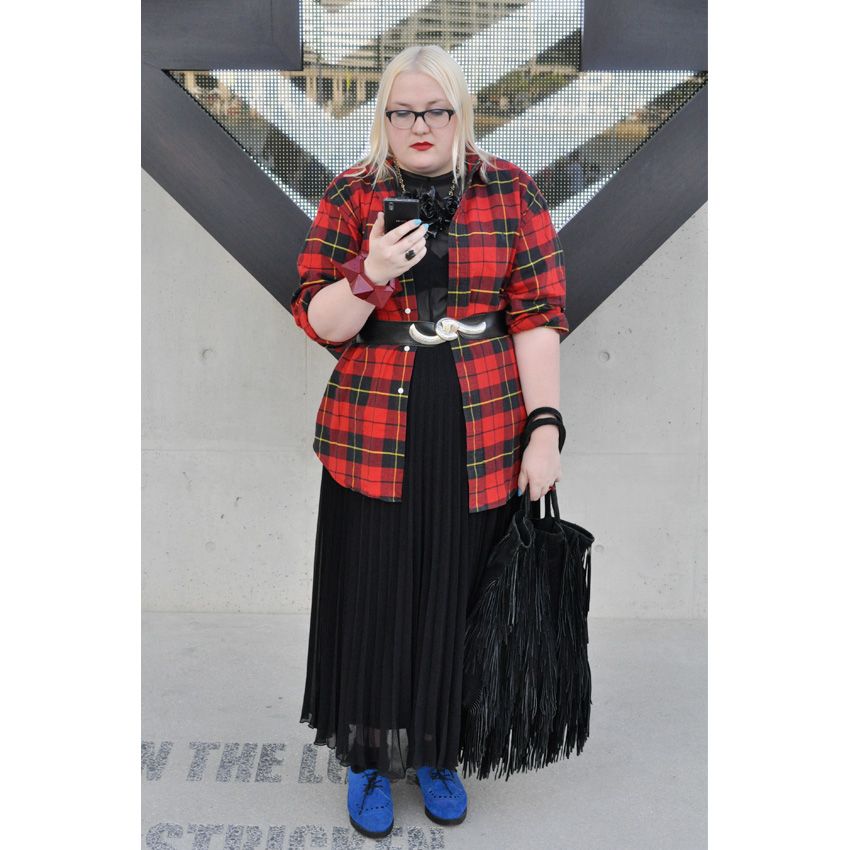 Outfit Details
Plaid shirt
Vintage Ralph Lauren from Tokyo
Sheer tee
Dimepiece
Pleated maxi skirt
MySize
Belt
Vintage from Camberwell Market
Blue creepers
Jeffrey Campbell
Fringed bag
Sportsgirl
Necklace
Make Believe
Bangle
Elke Kramer
Rings
Corky Saint Clair
and MOMA Design Store NYC
Lipstick
Mac Cosmetics
Russian Red
Nail polish
Sportsgirl
Nait IT! in Hawaii Five - O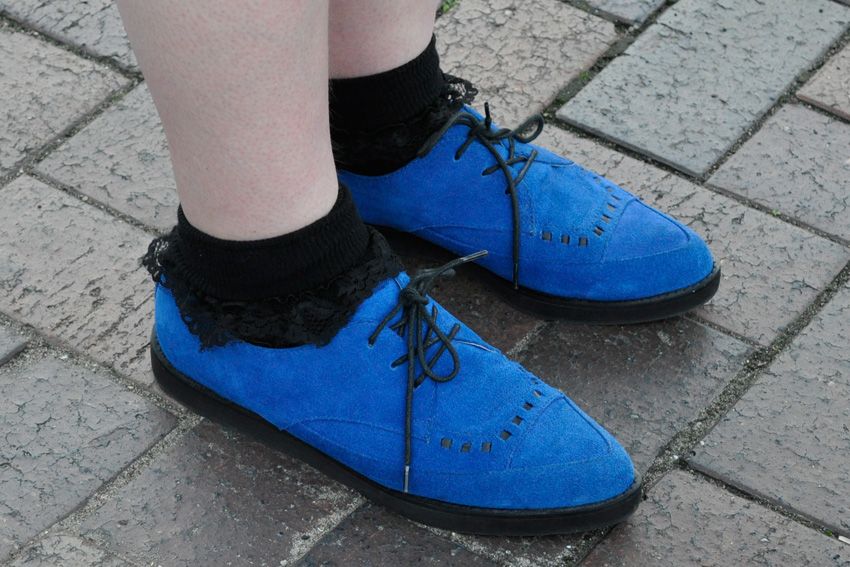 I don't wear these nearly enough but looking to change that this winter.
The box the phone comes in is also rather glamorous not only to the eyes but also to touch as its embossed in the same Prada Saffiano pattern as the phone's backplate.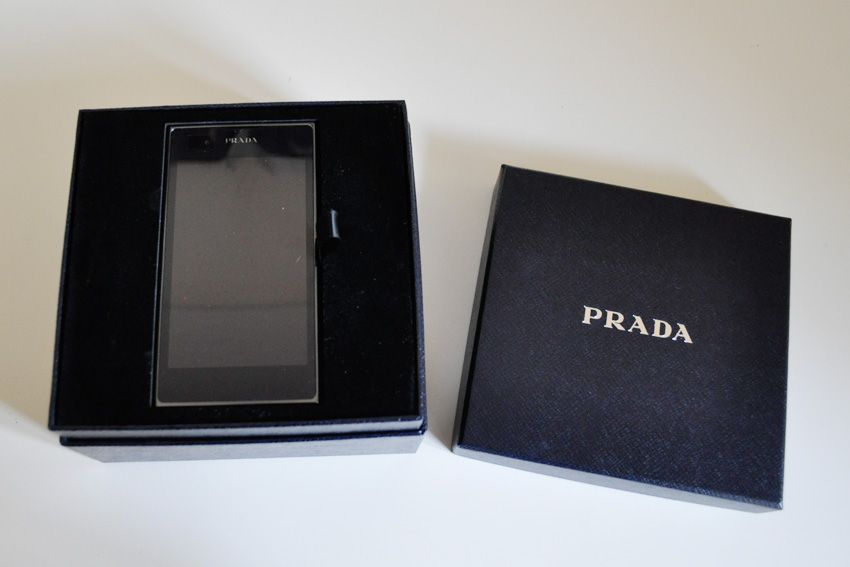 When you open the box the phone is sitting nicely inside a velvet case.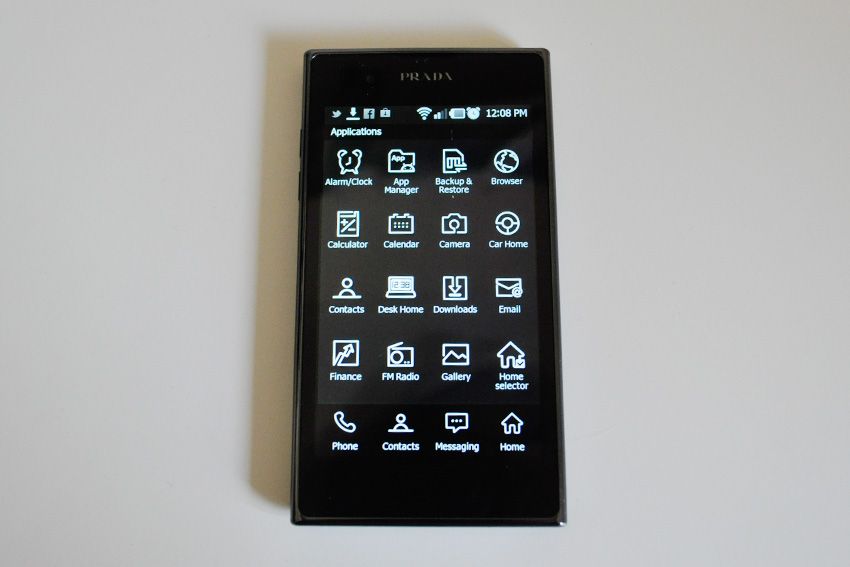 The applications have all been designed to look unified in black and white giving the phone the feeling of design sophistication. I haven't worked out everything yet and occasionally the touch screen doesn't respond how I think it will but like I said I'm slowly getting the hang of it.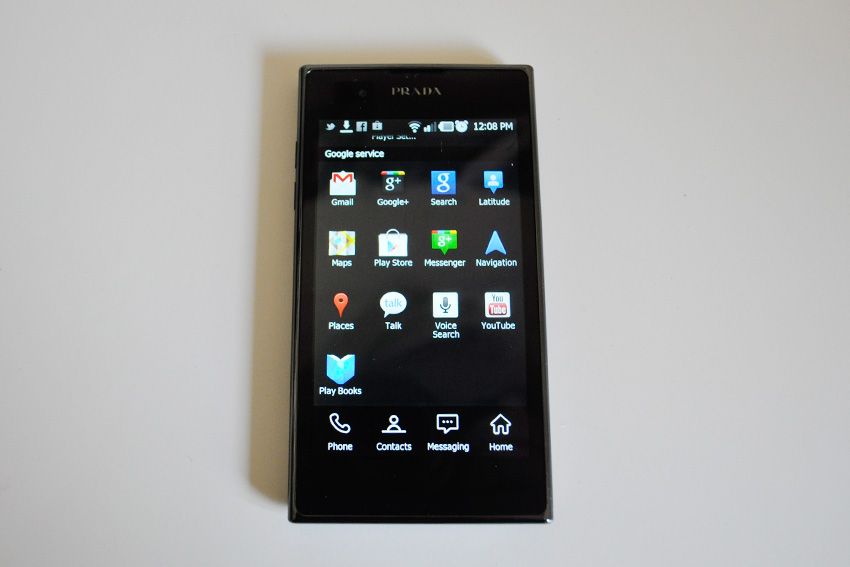 Google products have been left as is but sit together on the page making it easy to navigate and find what your after. You have the Google Play store for all your android apps which I'm still figuring out. What apps do I need? I've got twitter, facebook, instagram and rdio but do I need anything else? Total smartphone newbie. I am a little surprised how quickly the battery drains when you've been playing with some of the features for a while but I'm told the battery life is better than an iphone and I haven't been stuck with it dying on me yet. I think some forward planning when it comes to a smartphone and charging goes hand in hand, you have all these awesome features so of course they will drain the battery a bit.
The included headphones are branded with the Prada logo, tres chic, and the sound quality is pretty good too. I'm not good with ear bud style headphones as they never seem to fit my ear and fall out but these actually stay put which is nice.
The phone comes with a usb cable, charger connector, headphones and an instruction manual. Full specifications can be found on the
Vodafone website
. For those interested in the phone LG and Vodafone will provide a free accessory 'bonus pack' to the first 200 customers to place an order online or via the Vodafone call centre from launch date – 1st April 2012.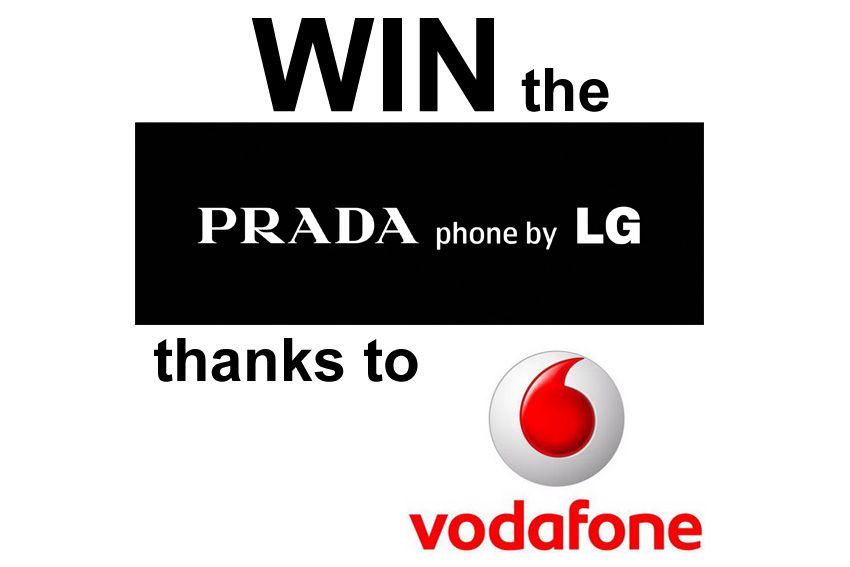 To enter
simply comment on this post, leaving your email or blog address so I can get in touch with you if you win.
The winner
will be chosen at random using random.org.
Competition is open
Australia wide.
The phone
comes to you unlocked, you do not have to be a Vodafone customer to enter or win.
Competition closes
Monday 7th May 2012 at 5pm AEST. Winner will be announced that evening.
Good luck xoxo
COMPETITION NOW CLOSED. CONGRATULATIONS to comment #112 Kirsty Umback
*I was not paid for this review, just gifted the phone. The opinions expressed on this post are purely my own.