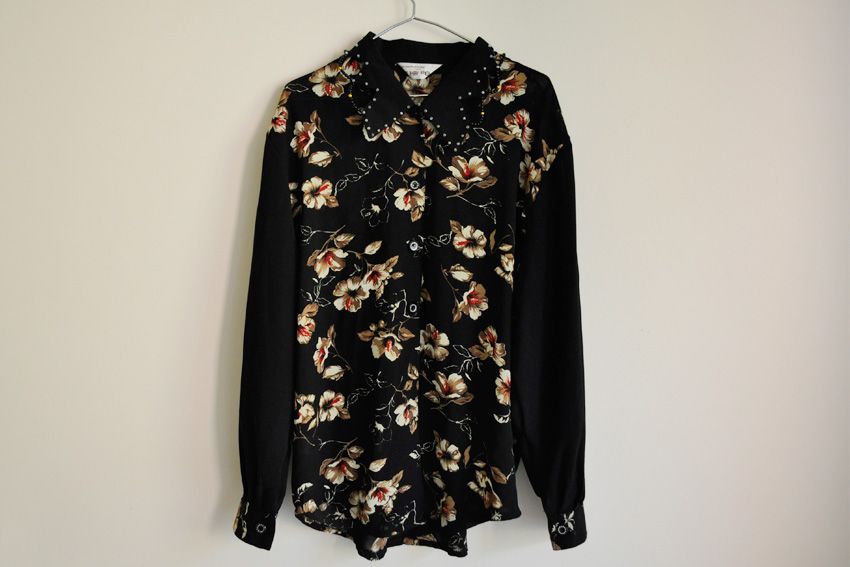 I found this shirt at the
Salvos
opshop in Glebe last weekend. I wasn't terribly enamoured with the floral print but that amazing beaded collar caught my eye and immediately I knew what to do with it, DIY a detached collar to wear over other shirts and tops.
You can see what I mean when I say it had an amazing collar. I've never seen anything like it before with its beaded bits and triangle cut outs, it really is rather unique. It was missing a few buttons here and there, for this photo I closed the shirt with a safety pin.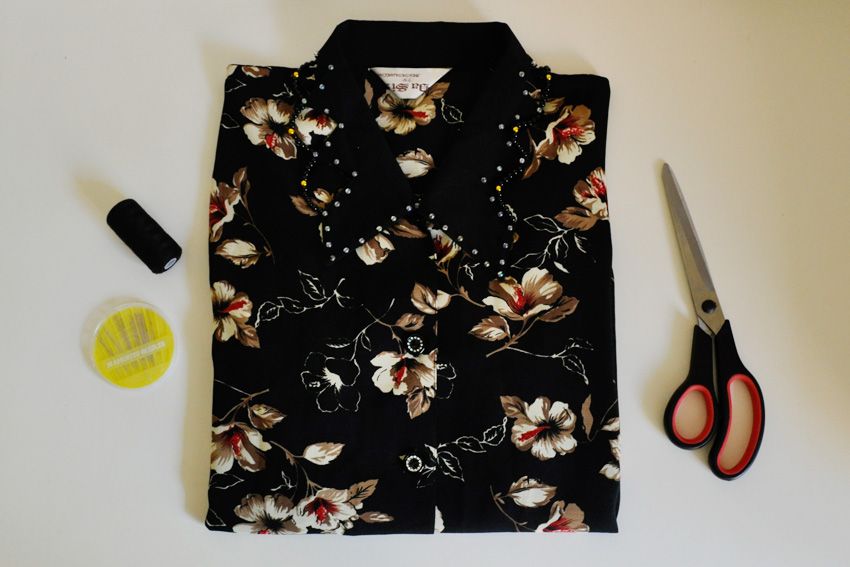 Step one
in DIY'ing is to gather your materials. For this small project I just needed some scissors and a needle and thread.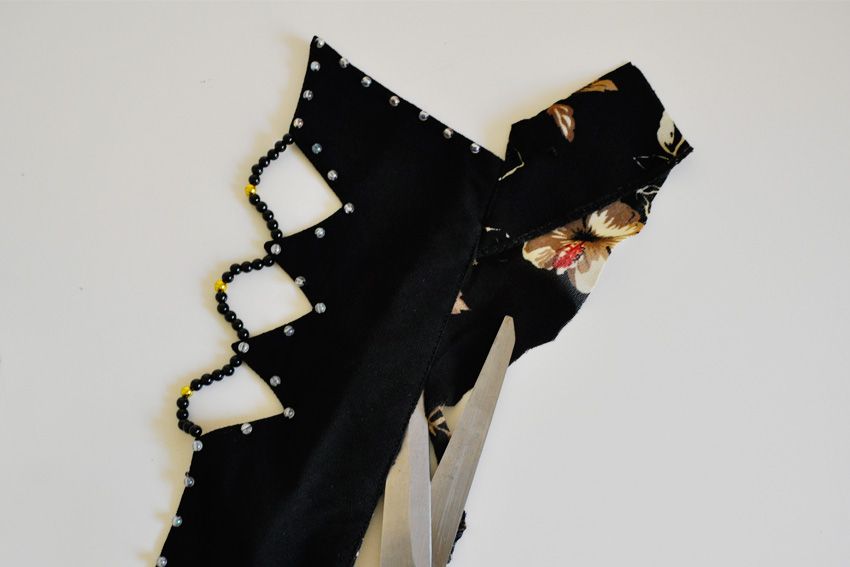 Step two
was to cut away the shirt from the collar. I followed the hem line around the back of the collar and left a piece where the button hole sat so the shirt would still button up. I sewed on one of the buttons from the shirt to fasten the collar. I then hand sewed the unhemmed edges to finish.
Voilà
an easy unique DIY collar that took all of 5 minutes to create. Can't wait to wear it out tonight (and get pics of me wearing it asap) xoxo