While snapping these photos the weather turned suddenly and it began to rain, you can see I've got my hurry up face on. It was such a lovely day before the rain, the sun looked so inviting so we picked up some cheap salad baguettes from the local Vietnamese bakery and took Hachi down to the park for a little picnic but forgot my camera for outfit photos. So once we got home it was up to the rooftop garden for some blog snaps of what Henry calls my "Witchypoo" outfit. I do get the mystic/witchy vibes from it too I guess, but for me its mostly about the layers of sheer and my hardly worn but totally awesome pale pink jelly heels (more about those in a minute)
Outfit Details
Floppy hat
ebay $25
Sheer floral blouse
Savers
$8
Seer polkadot maxi skirt
ASOS
on sale for $35
Fringed bag
Sportsgirl
Bangle
Elke Kramer
$25 from the Big Fashion Sale
Collar tips are such a great way to update a shirt, I've been wearing mine so much recently, I also want to get a pair in gold.
Collar tips
ebay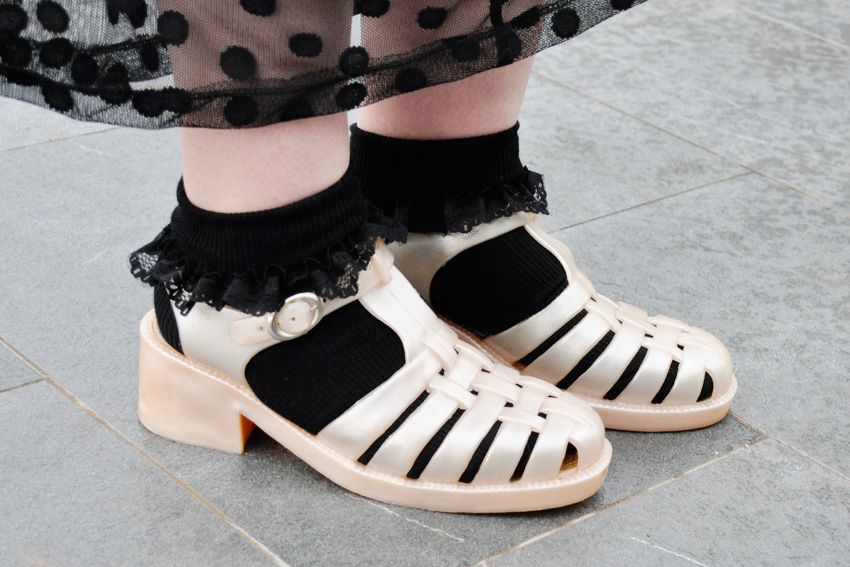 I have no idea why I hardly ever wear these awesome pale pink jelly heels. I found them at Savers in Brunswick about four years ago around the same time I was obsessively searching ebay for a pair (preferably clear glitter like the pair I had at 13 from the first time I was allowed to go to the city by myself that I bought at Sportsgirl). They do kinda hurt more than my modern jelly sandals as the plastic is stiffer and less flexible, but man they look so cute don't you think?
Pink jelly heels
Savers
$10 many many years ago
Black lace socks
$5
Paddy's Markets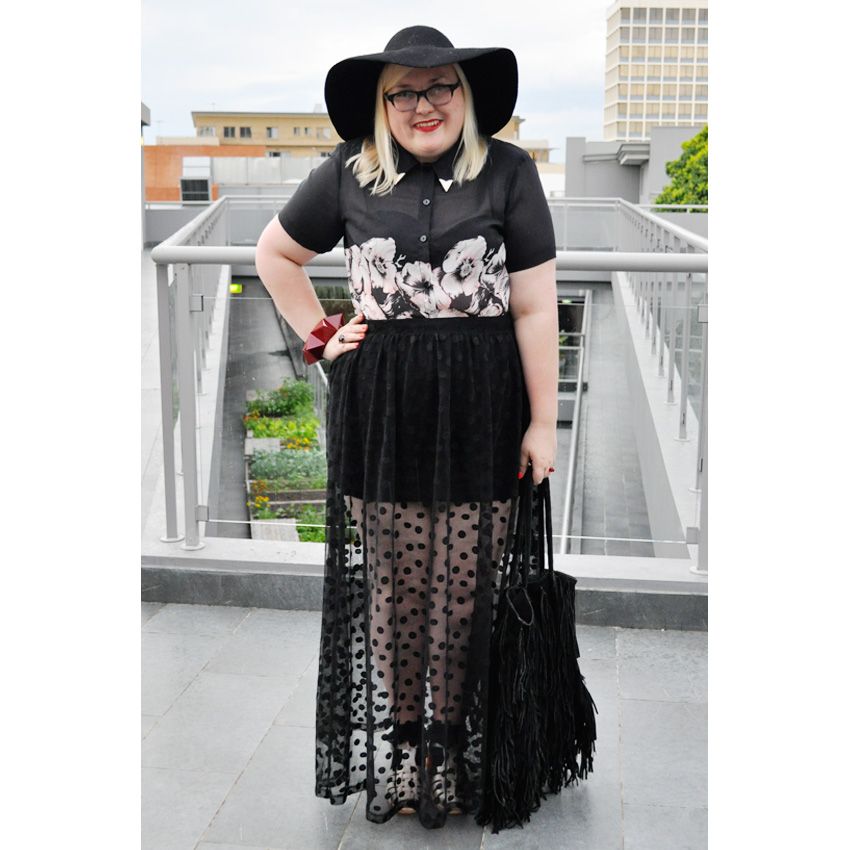 Happy Hayley, now with extra forced smile. This outfit gets me excited about our upcoming Tokyo trip in May, its exactly what I see myself wearing over there, getting snapped for Fruits mag (in my dreams....ever since I was 16)...a girl can only hope.