Gorman
I have been a big fan of Gorman since the beginning, even before their first boutique when it was just stocked around Melbourne, so Gorman is always a show I look forward to. The AW12 collection is as cute and playful as ever. Gorman do Autumnal colours so well and this season is no exception. Their shoes and accessories are getting better and better, from the socks right up to the beanies with bags and jewellery in between, I love it all.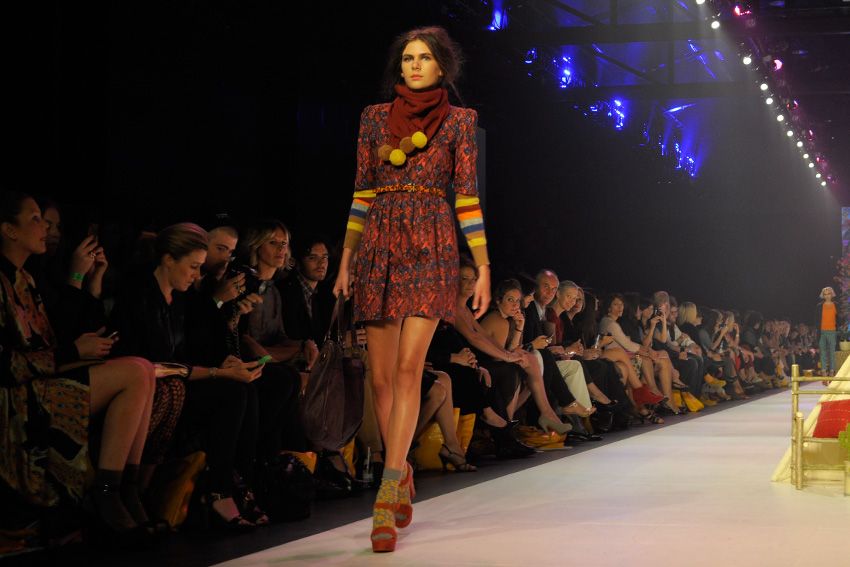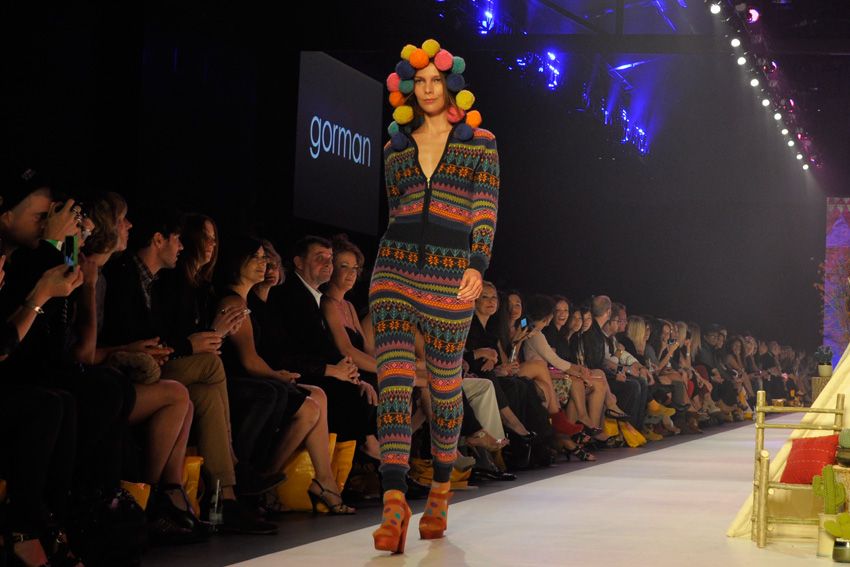 Limedrop
Another label I have loved for a long time and that features in my wardrobe a fair bit. I love all the plaid pieces in their AW12 collection, which you would know from my previous outfit post. I must say I was disappointed by the staging of their show with three models walking out at a time, there wasn't a chance to really focus on the individual pieces, and it made it harder to photograph.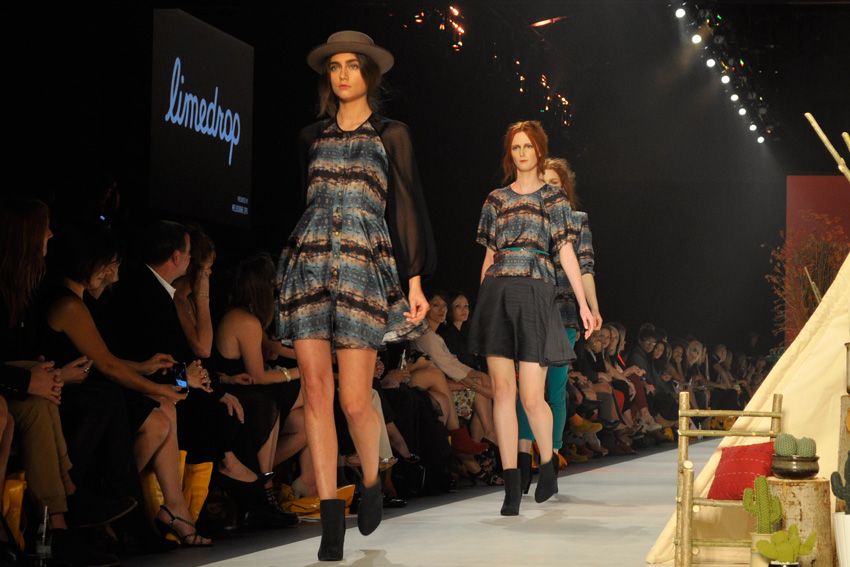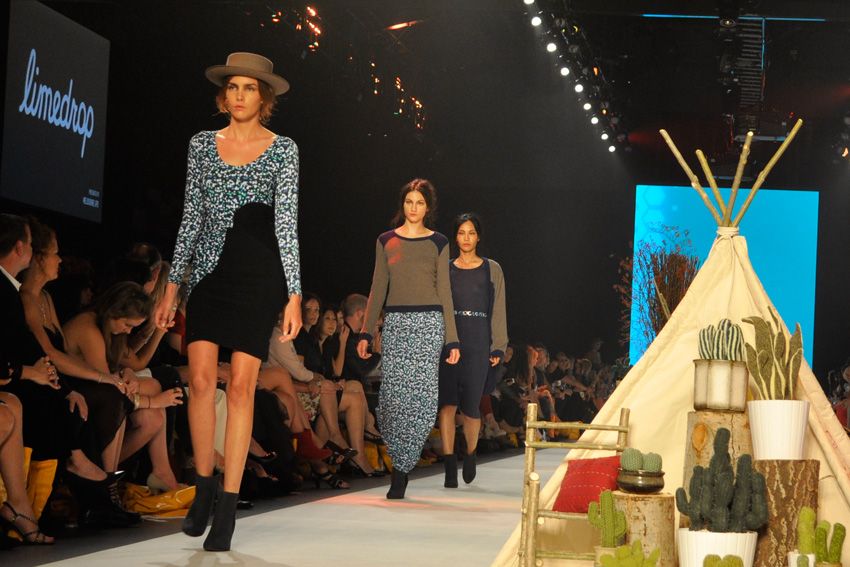 Nevenka
Star print is a little Chanel 2008, and the sheer maxi dress is very similar to the Chanel number Kate Moss wore to her 34th birthday party in 2008. Nevenka is a little two thousand and late if you ask me.
Friend of Mine
The cult Melbourne label didn't disappoint. Leather, leg exposing sheer dresses and fire engine red minis were the order of the day.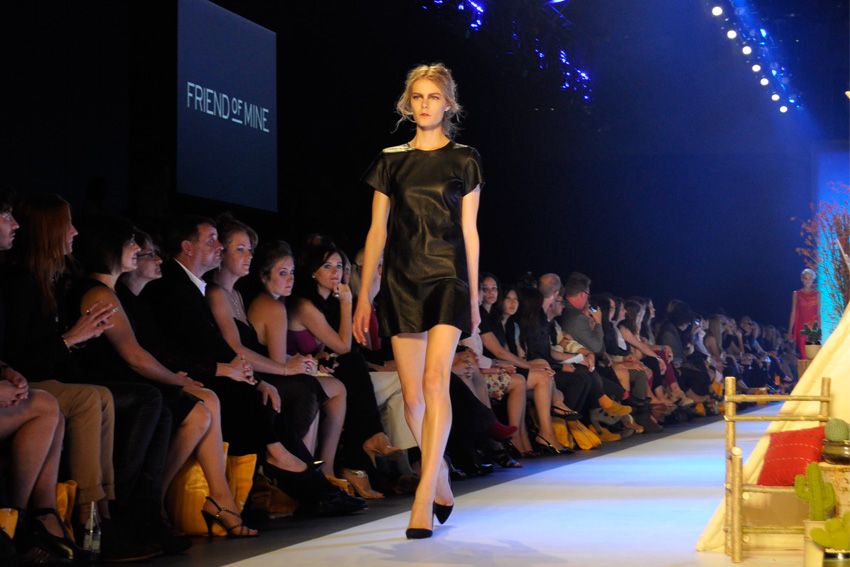 Leonard St
I must say I wasn't too impressed with their collection when I saw it walk the runway at Penthouse Mouse last week, but this time with the different styling there was more wow factor for me. Whilst at PHM the collection looked messy and unthought-out tonight at the Frankie show it looked clean, focused and on trend. It just goes to show that styling can make all the difference. Matching prints and preppy suiting is a big trend right now and I didn't get that vibe at all from their first runway show, but as evidenced in my runway shots below that was the feeling Leonard St left you with.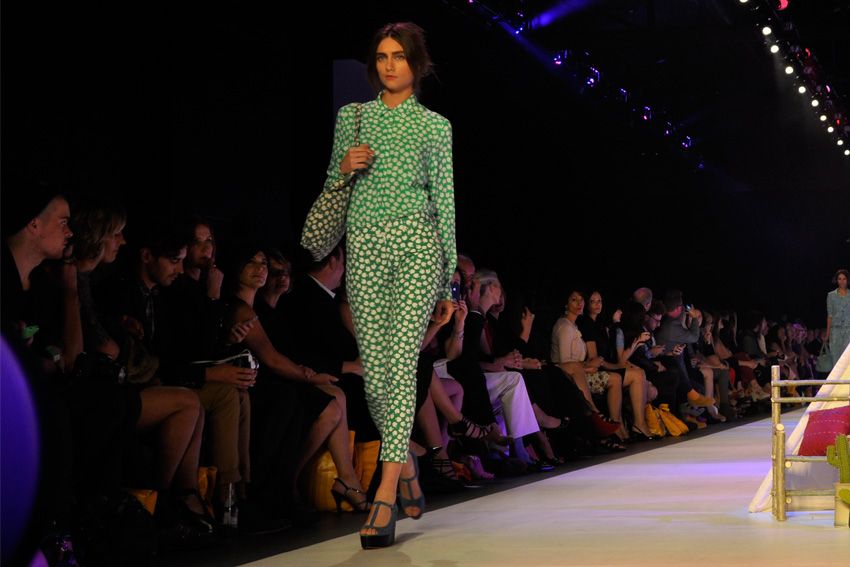 Kuwaii
Models graced the runway in pairs with the leader carrying a floral arrangement which really made you take notice. Clean and classic but with a twist is the Kuwaii way and recently they have also recently branched out into shoes which go that little bit further (the flatforms are amazing).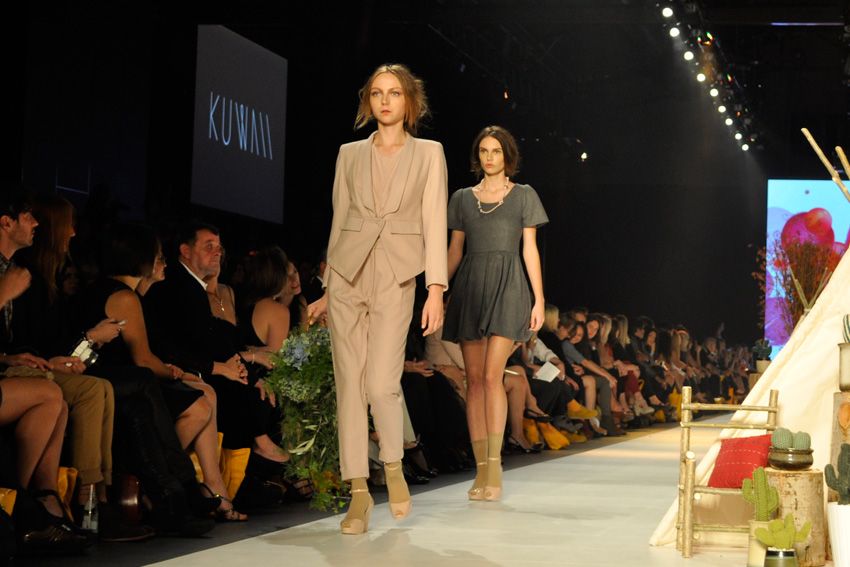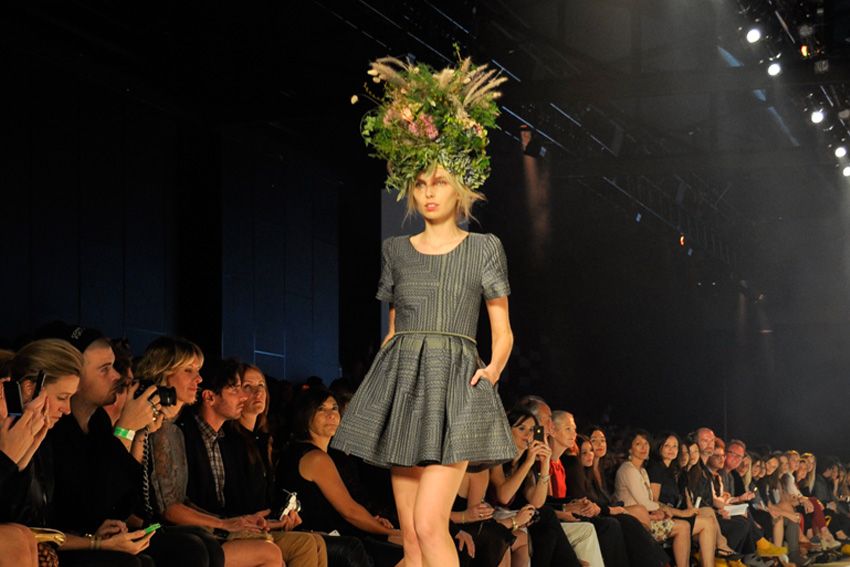 The Frankie show was a highlight of the festival for me. These are some of my favourite brands to shop from and wear and you can see why, they're just so cute and playful xoxo