I was invited by
Mimco
along with 19 other bloggers to sit front row at their LMFF runway show showcasing their AW2012 Dreamwarp collection. Mimco is an iconic Australian fashion success story, growing from Amanda Briskin's initial $5000 and idea of creating great accessories in 1996 to over 50 stand alone boutiques in Australia and the world today. On trend accessories with a vintage feel and a modern twist are synonymous with the brand Mimco, from the iconic button bag to the hair accessories I lusted after as a teen Mimco has been creating must have pieces since they began.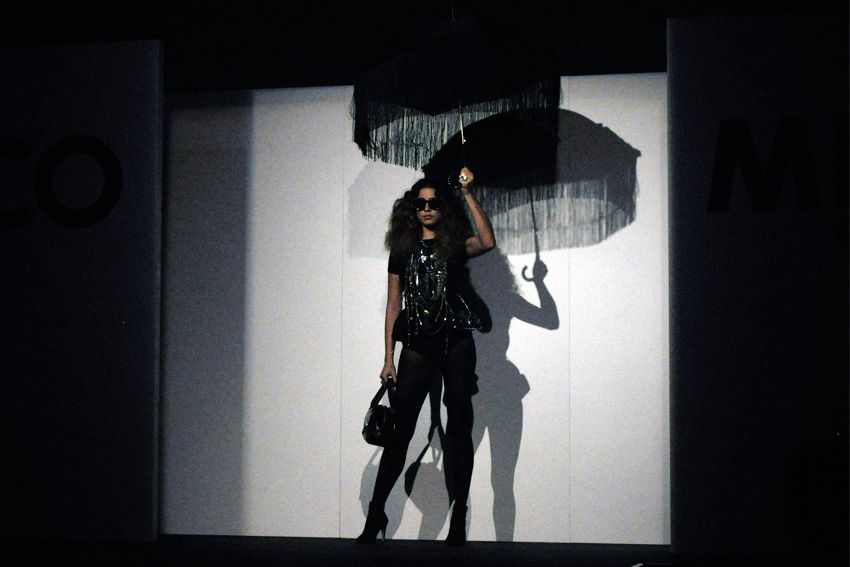 This new collection was no exception, Mimco showed the oversized statement jewellery that they are known for along with their collection of bags, purses, shoes, hats and umbrella's.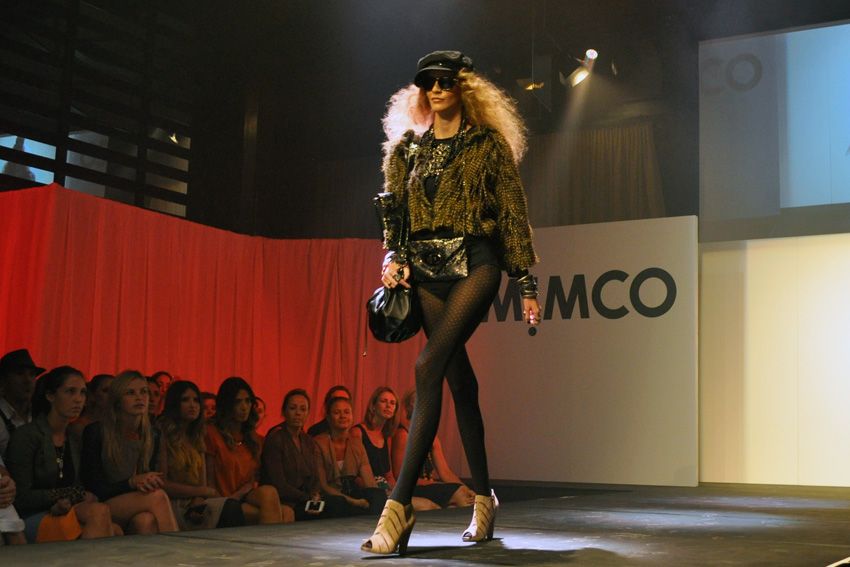 The styling of the runway made use of every available space for a chance to showcase the range, with models carrying as many bags as they could carry (or wear as fanny packs).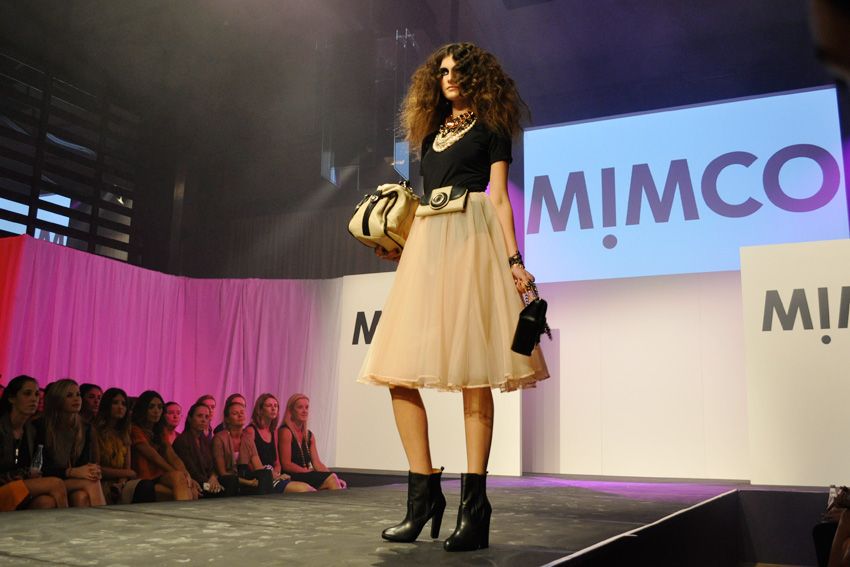 The classic Mimco button bag has been updated this season.
Totes ahoy.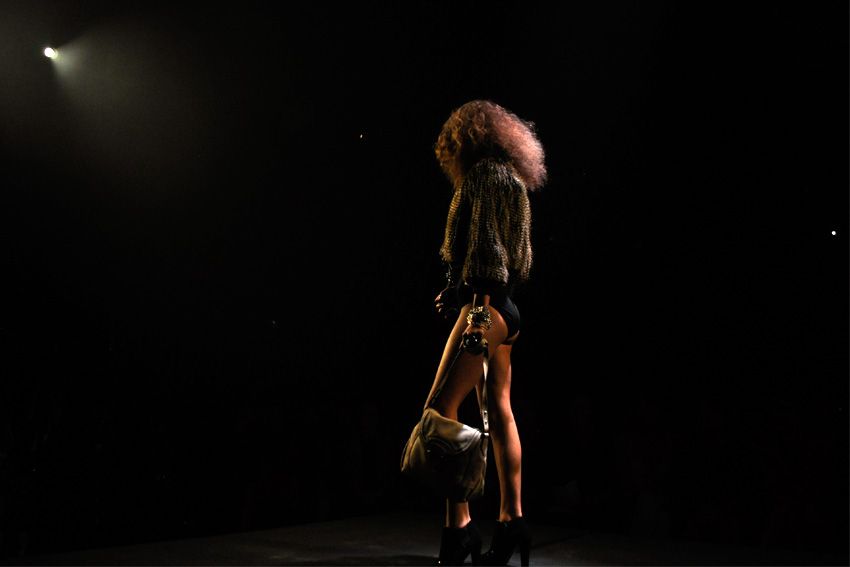 This is where I got arty, changing the settings on my slr to try and best capture the mood lighting of the show.
The gold in the bag really shines, as does the red umbrella.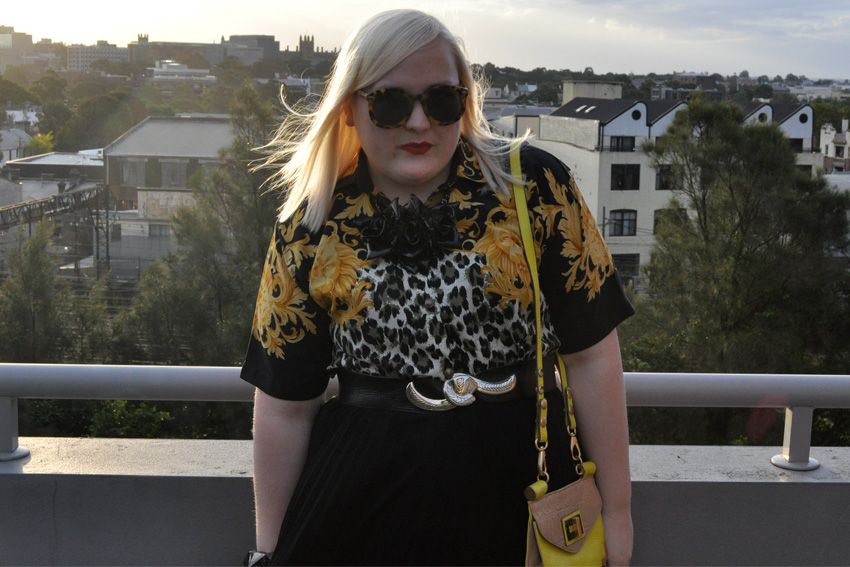 My rooftop at sunset is my new favourite place for moody outfit photos, I mean look at that light! Once back in Sydney I decided to recreate what I wore to the Mimco show and
The Age photoshoot
to best capture the cute bag that Mimco gave me (and yes if you click over to the photoshoot you won't be able to see me as I was sitting right behind the dude who stuck his head way out, yay go me, but I am quoted in the article by The Age's Fashion Editor Janice Breen Burns at least).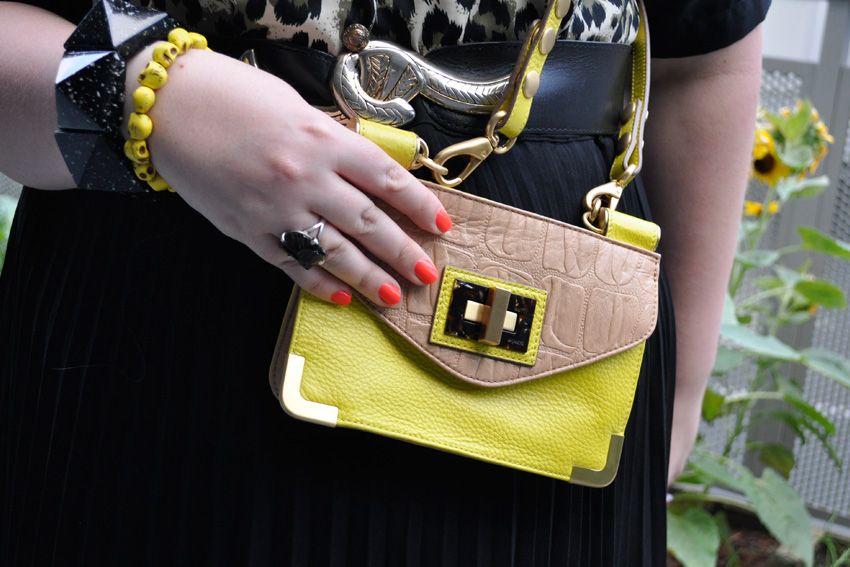 Someone in our building is growing these awesome sunflowers in our communal garden which I thought would make a great backdrop to my yellow accessory party. We got to choose a piece from the Mimco collection and as soon as I saw this yellow neon bag I knew it was the piece for me, I love its art deco almost oriental feel and tortoise shell encased clasp.
Bag
Mimco Imperial Itsy Bitsy bag in Jonquil Camel RRP $299
gift from the brand
Yellow skull bracelet
Yellow Mexican skull "Day of the Dead" bracelet $10 from Glebe Market
Studded resin bangle
Elke Kramer
Crystal ring
Corky Saint Clair
Nail Polish
Ulta3 in Tahiti
Belt
Camberwell Market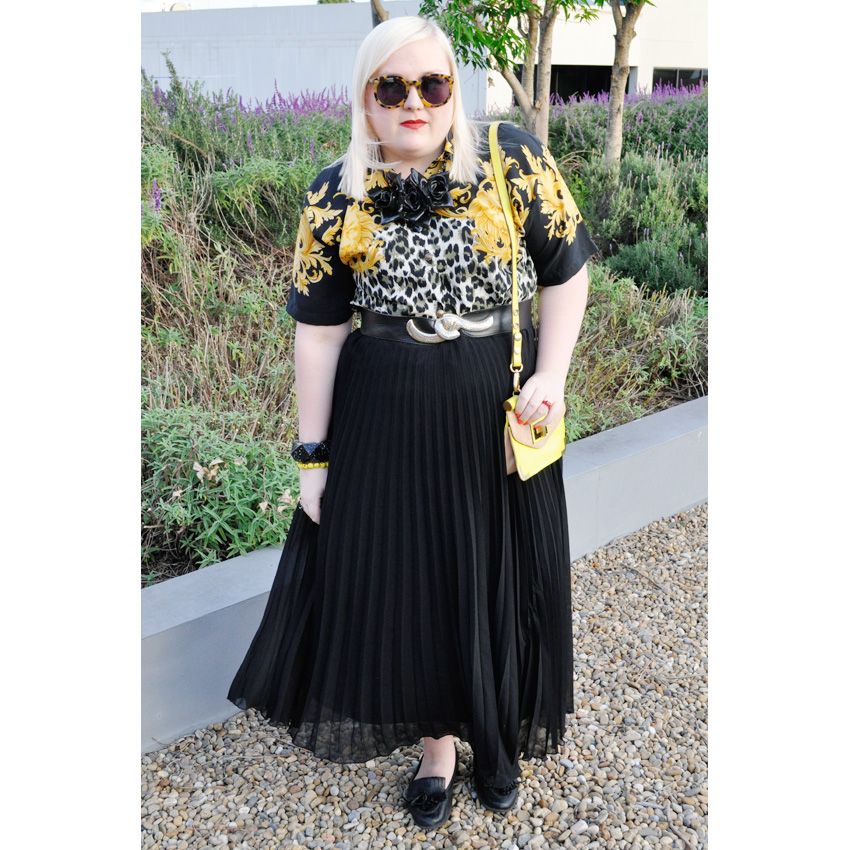 Outfit Details
Shirt
Vintage Versace from Surry Hills Market $10
Pleated black maxi skirt
My Size
Sunglasses
Karen Walker from
eyegoodies
Necklace
Black resin flower necklace by Make Believe
Loafers
Sportsgirl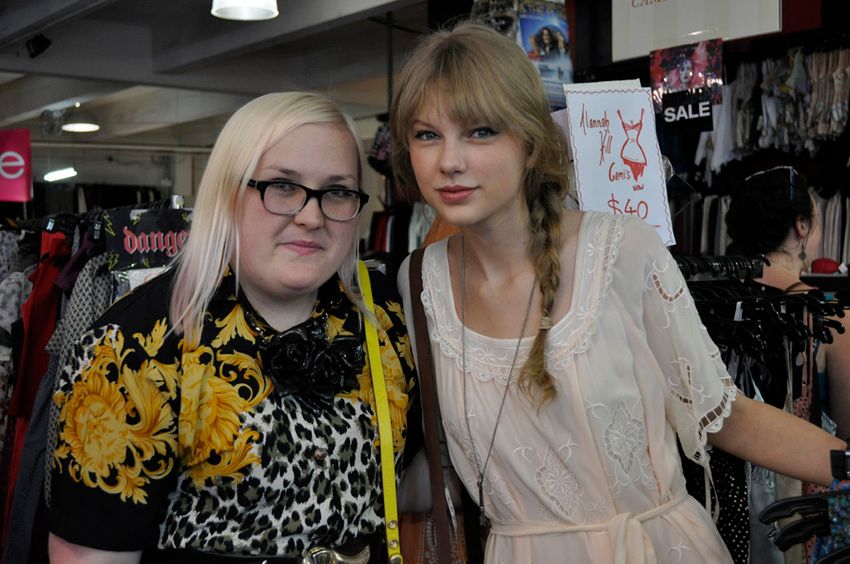 Bonus photo of me and Taylor Swift who I bumped into whilst shopping in Fitzroy with my interstate blogger bud
Phebe
on the day of the Mimco show.