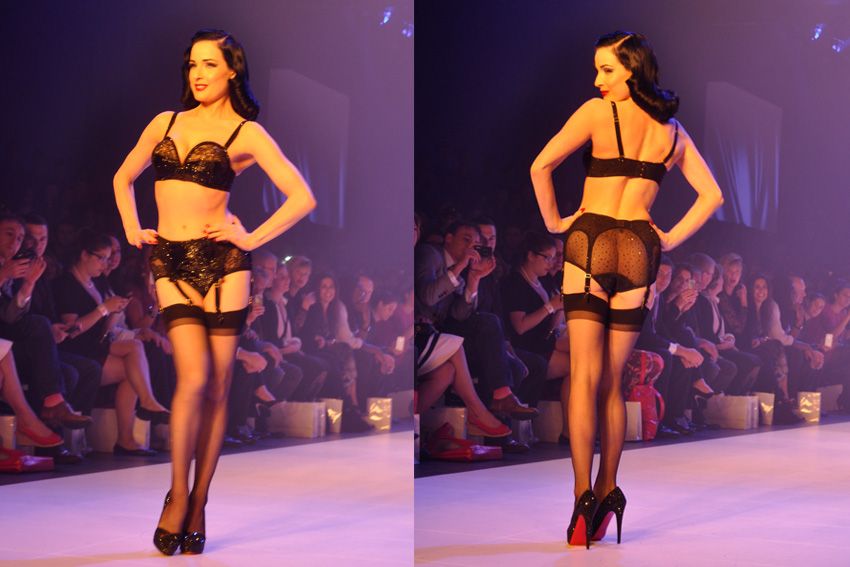 There was a buzz around the LMFF wharf the night of the
Von Follies by Dita Von Teese for Target
lingerie collection show. The crowd really dressed for the occasion, putting on their burlesque and rockabilly finest, which was a show of sorts in itself. Everyone was anticipating something fantastic as the queen of putting on a show herself was to walk the runway for her collection's catwalk debut, and she didn't disappoint. Once the music started and Dita graced the catwalk there was cheering from all her fans, it was quite exciting to see her there in the flesh and I too got swept up in all the excitement.
The collection itself is rather beautiful, I'm especially fond of this polkadot set.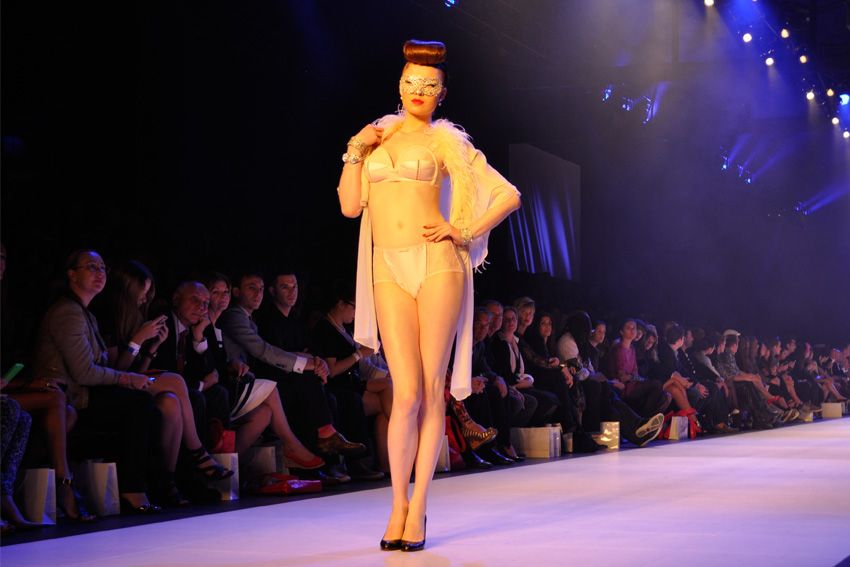 It was great to see curvy models on the runway as the pieces do go up to a size 20.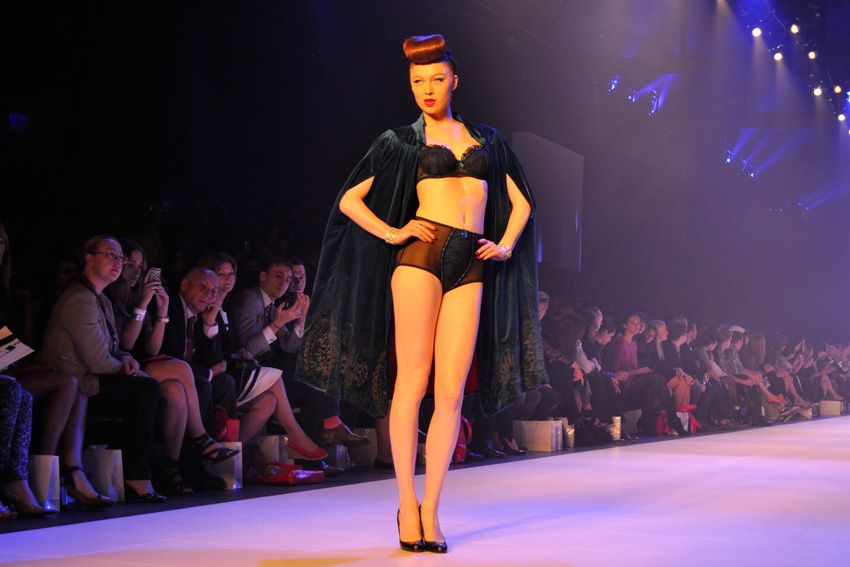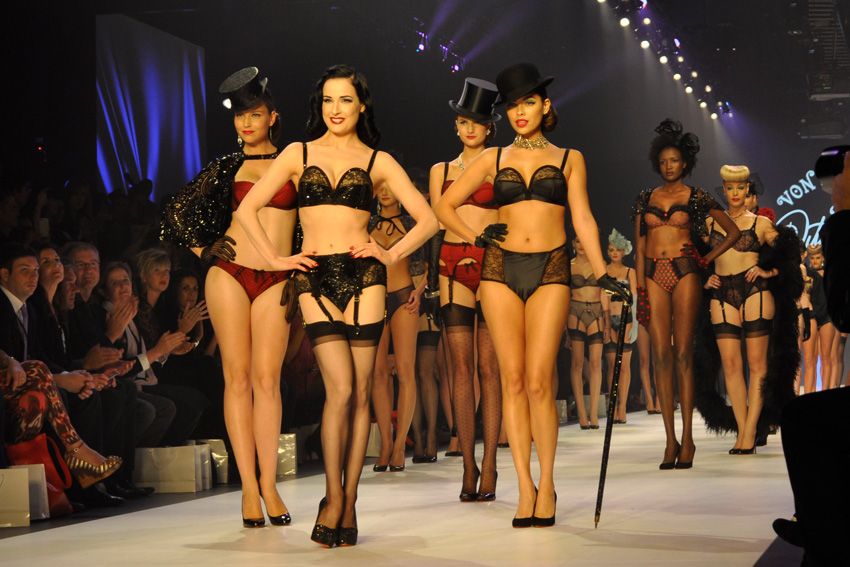 Von Follies by Dita Von Teese
is available at Target Australia now and is available in up to a size 20. From all reports I've seen the quality of the collection is very high, especially for the price point which starts at $17 and goes up to $150 for a corset with most bras at a reasonable $49 and briefs at $29.