McQueens Denim
, a new Melbourne based denim label named after Steve McQueen, threw an awesome launch party in Darlinghurst last night. So far it was the most Melbourne of any event I've been to in Sydney so I felt right at home, perhaps because it was a Melbourne brand? The venue,
District01
, with its inner city warehouse vibe, also reminds me of home. Why is Melbourne on my mind so much right now you ask? Well I'm headed down next week for
LMFF
and I can't bloody wait, been missing home so much recently.
Models posing in their McQueens jeans.
The theme for the night was denim + leather.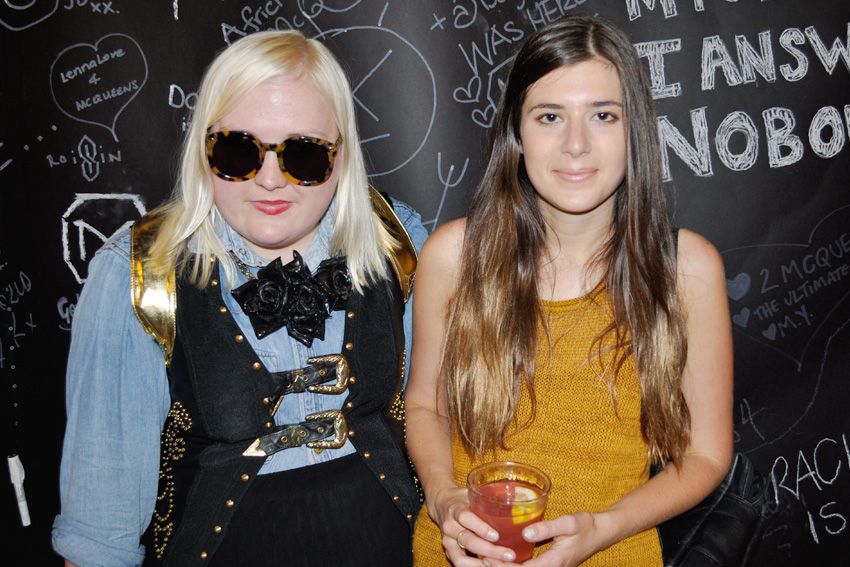 I dressed on theme. Not really the best photo of Emilia and I, you can thank Henry for that.
As did this girl with the awesome Harley Davidson vest.
Loved his collar detail.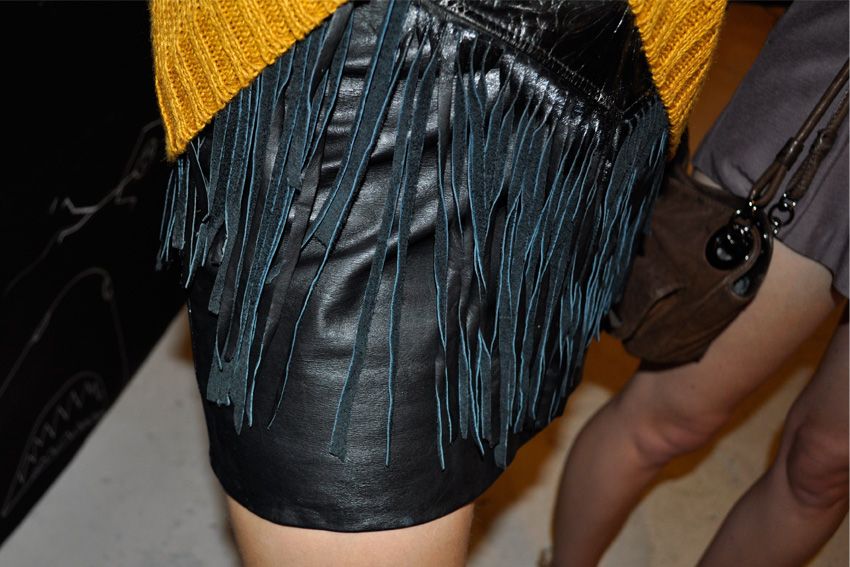 My friend Emilia's awesome vintage fringed leather skirt.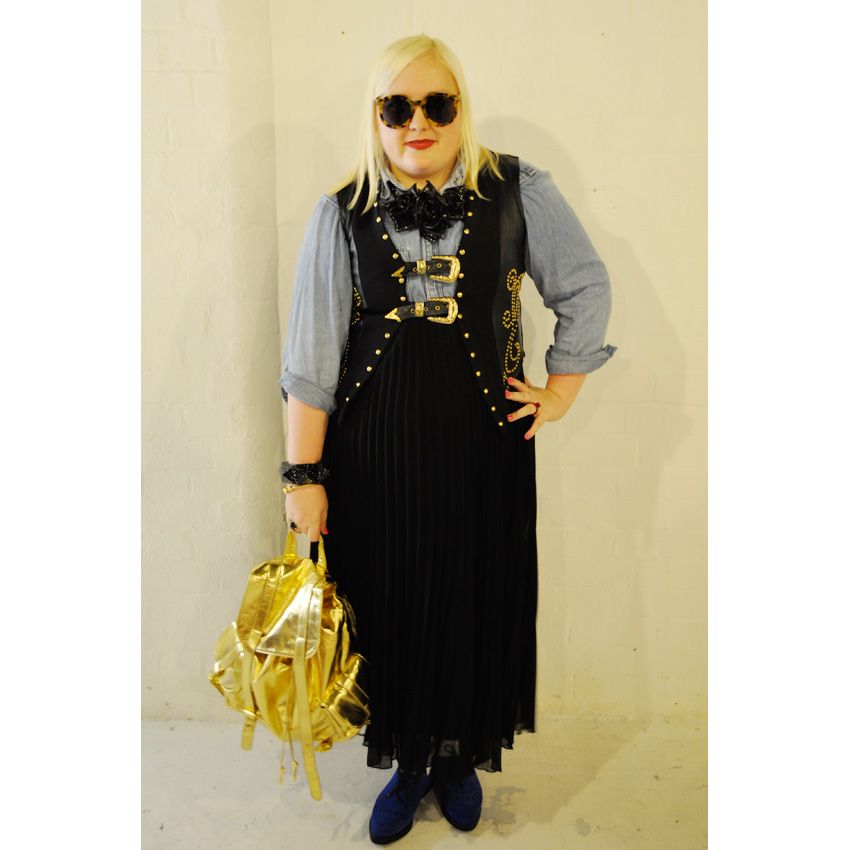 My on theme outfit, although the vest isn't actually leather, its just a shiny fabric that people assume is leather (not vinyl either, not sure what it is).
Outfit Detials
Studded vest
Vintage from Perth Fashion Week's Vintage Caravan market
Denim shirt
Vintage from Surry Hills Market
Pleated black maxi skirt
My Size
Blue creepers
Jeffrey Campbell
Sunglasses
Karen Walker from
eyegoodies
This backpack is very controversial in my relationship, Henry absolutely hates it. I however am in love with it, I mean come on, its a
patent
metallic gold backpack, what's not to love? I was so stoked to find it for $5 in Sydney road on my last trip to Melbourne. Also the other night when Clueless was on TV I noticed not one but two similar backpacks which just cemented my feelings for this one. Yes it is love. Looking forward to hitting up Sydney Road again on this trip down, Savers, Episode, Kinki Gerlinki and Barkly Square I've missed you.
Russh magazine was given new meaning. And on that note xoxo