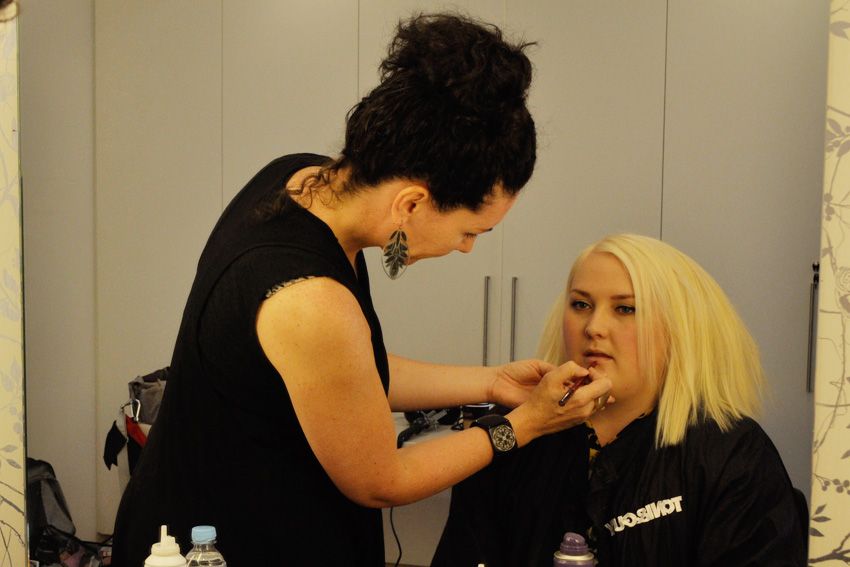 Yesterday the camera's turned on to me for a change. Instead of being behind the scenes directing the models it was me who sat on the make up chair getting my hair and make-up done editorial style (think big!). Why? It was all for Toni & Guy's fun collab with Aussie fashion bloggers: Toni & Guy Hair Meet Wardrobe. My hair has never looked more crazy yet awesome!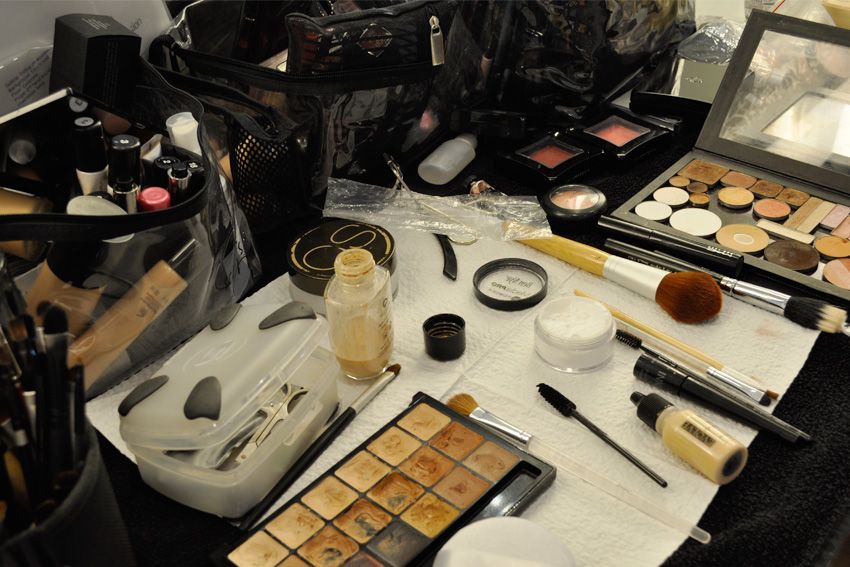 I love looking at make-up artists kits. So many palettes, creams and potions, I want to know how to use it all too.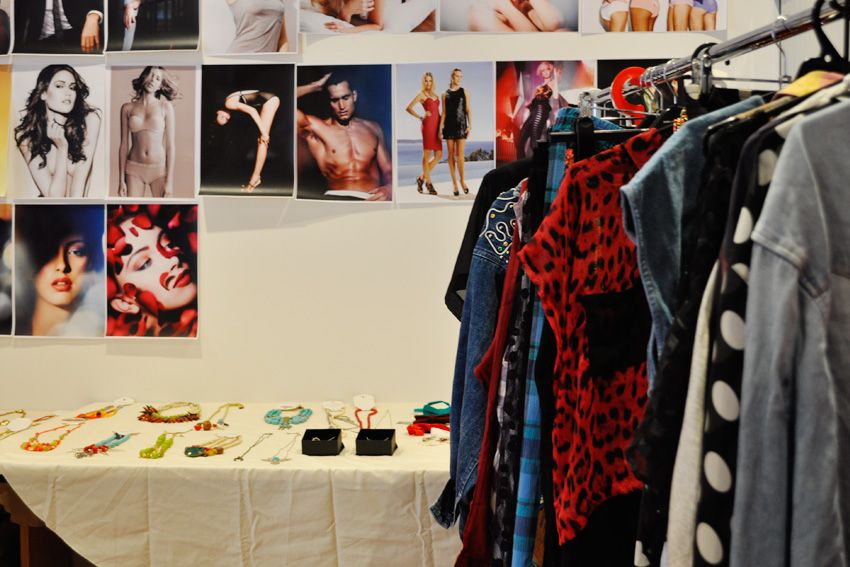 My clothes waiting to be styled by the stylist, which I must say was a weird yet positive experience, being styled in your own personal style. They came up with something I wouldn't have thought of but it worked so well with the theme.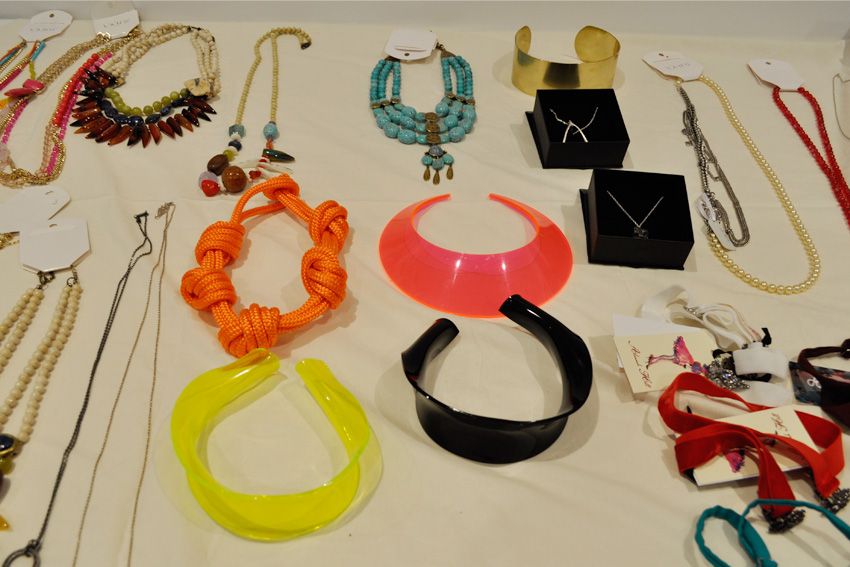 Accessories the stylist brought in. I'm always partial to some Alexandra Blak neon jewellery.
Another weird thing is to see your personal style on mood boards and morphed into a set. Yes, I get it, I love Japan, haha.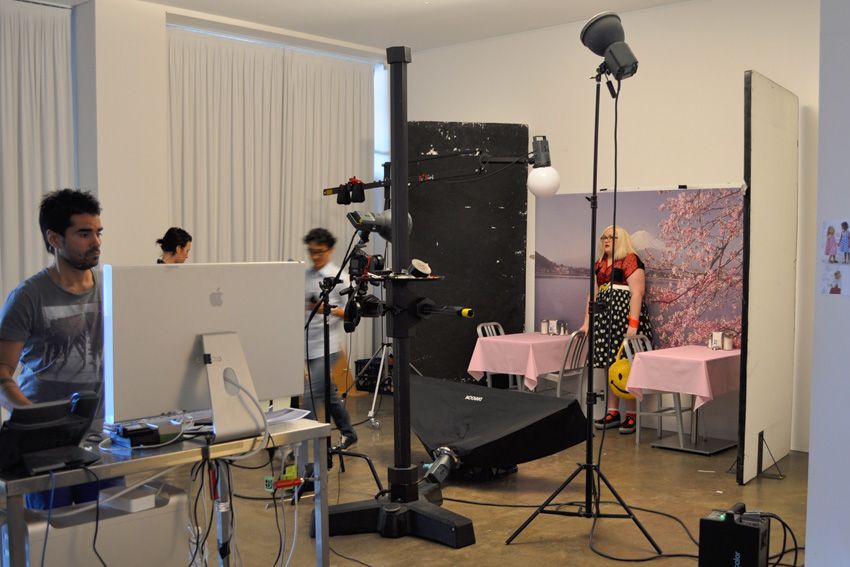 Behind the scenes of the shoot with me in front of the camera wanting to die, haha. Now I know what its like for the models I work with, its so confusing being told by different people "half smile, no smile, wait hold it there, more happy, no not that happy"...and it goes on. It wasn't all bad, we got some good shots in the end and I can not wait to show you the final images and to see the other bloggers shots too. So much fun, thanks Toni & Guy xxx