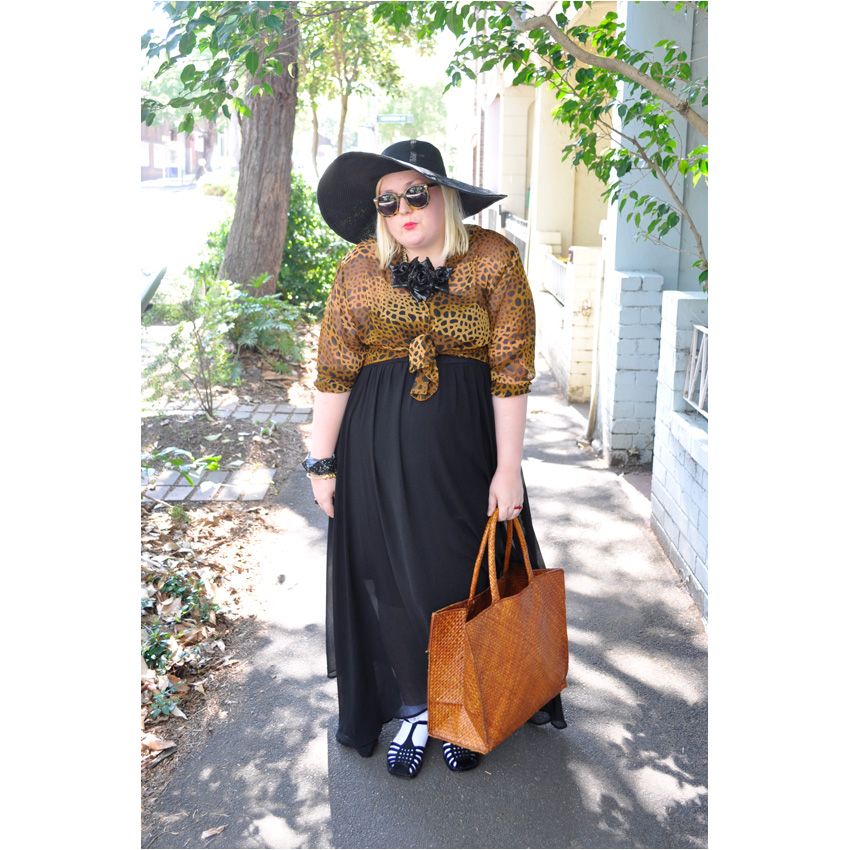 This outfit may seem pretty similar to the one I
blogged just last week
, what with the leopard print top and black maxi skirt and all. However this outfit actually predates that one and has been my favourite go-to-outfit for the last few months. Why I never blogged it till just now I have no idea, but here it is in all its go-to glory. It's in frequent rotation in my wardrobe because of its wear-ability as its not only comfortable but also it just looks bloody amazing on. There is a new addition to this outfit though which I'm pretty excited about, my new
Karen Walker Super Duper Strength sunnies in tortoiseshell
from
Eyegoodies
. To say I'm in love with them is an understatement.
Eyegoodies
offers them cheaper than I have been able to find anywhere both online and in stores and they came so fast making me a very happy girl.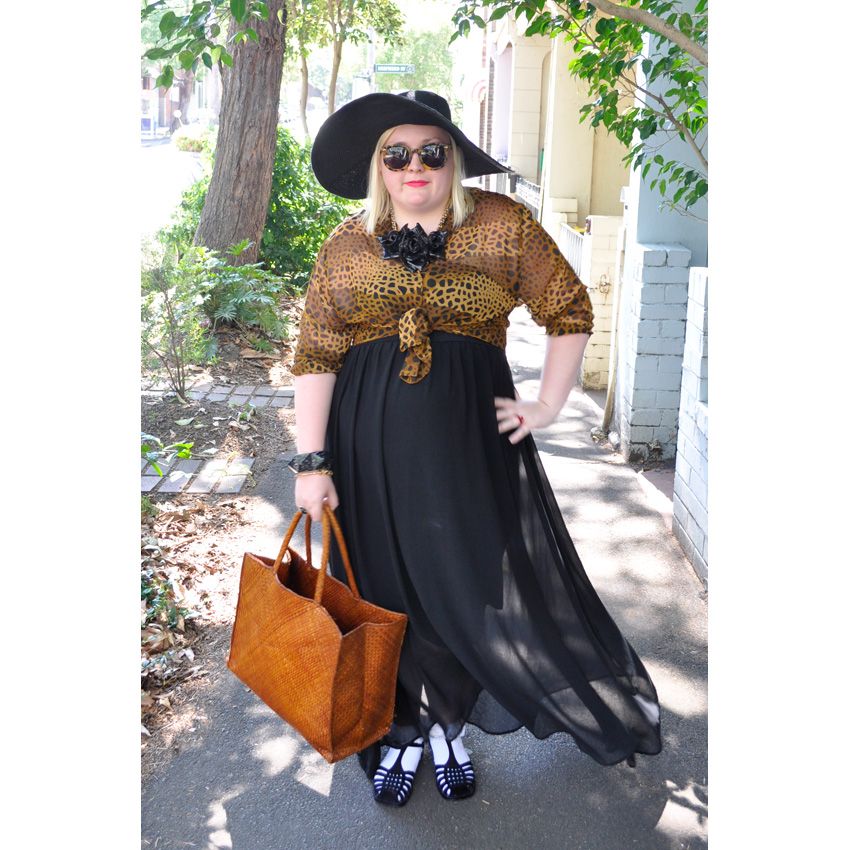 Outfit Detials
Leopard blouse
Vintage from Surry Hills Market for $10
Black maxi dress
City Chic
Black floppy hat
Xmas gift from Henry
Black sandals
Melissa Aranha flock jelly sandals $65 from
Monk House Design
White frill socks
American Apparel
$14
Brown basket bag
Vintage from
Savers
in Brunswick for $4
Black resin flower necklace
Make Believe
Bangles
Elke Kramer
black resin studded bangle &
Estelle Dévé
Asperatis Bangle in gold $30 from her recent sample sale
Rings
MOMA NYC
and
Corky Saint Clair
Sunglasses
Karen Walker Super Duper's from
Eyegoodies
A close up of my awesome new
Karen Walker Super Duper sunnies in tortoiseshell
, they suit me so much don't you think?