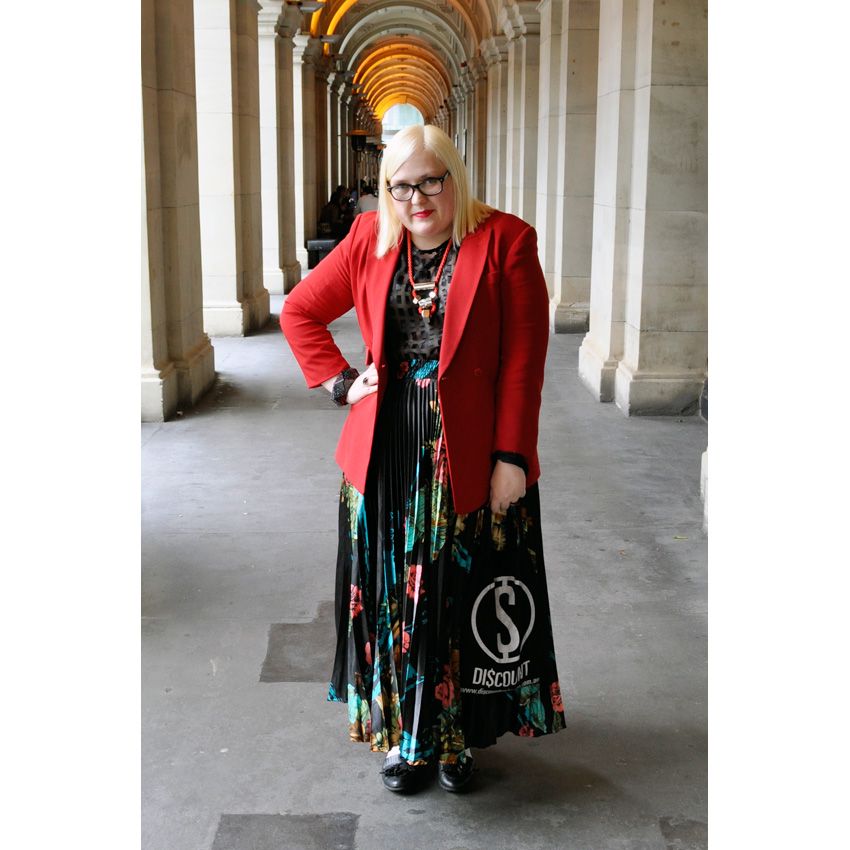 I seem to always open my blog posts lately with the line "if you follow me on twitter then you would know....." I guess I don't want to seem like I'm repeating myself all the time, but if you do follow me on twitter then you would know I'm currently in Melbourne for my ten year high school reunion (well that and other things). I've been debating what to wear pretty much since I got the invite a few months ago. As with most people high school for me was not always pleasant, what with bullying mixed with being an awkward fashion obsessed teenager which seemed to only attract more bullying. Oh and being fat in high school is pretty much hell. So yeah there was a little bit of me that wanted to go back and show those bullies up, so my outfit had to totally rock. It worked, one ex-bully said I looked glamorous and my life sounded like Gossip Girl, total life has meaning moment right there.
Outfit Details
Red blazer
Vintage from
Savers
in Brunswick for $7.99
Blouse
$5 from another stall holder at my recent garage sale
Floral maxi skirt
Ginger Tree $29
Loafers
Sportsgirl
$35
Socks
My Italian Closet
Necklace
Man The Label
gift
Tote bag
DI$COUNT
Bangle
Elke Kramer
Rings
MOMA design store in NYC and
Corky Saint Clair
Lipstick
Sportsgirl
Pout About It in fuchsia $9.95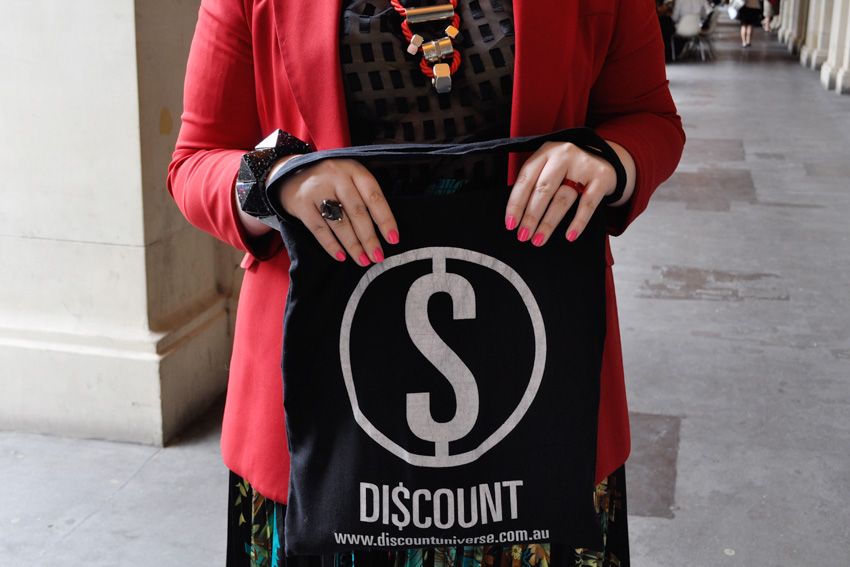 Representing Melbourne style with my
DI$COUNT
tote. My nail colour is Ulta3 Fruit Tingle which I got in a fashion week gift bag and its the best nail polish ever, 5 days in no chips.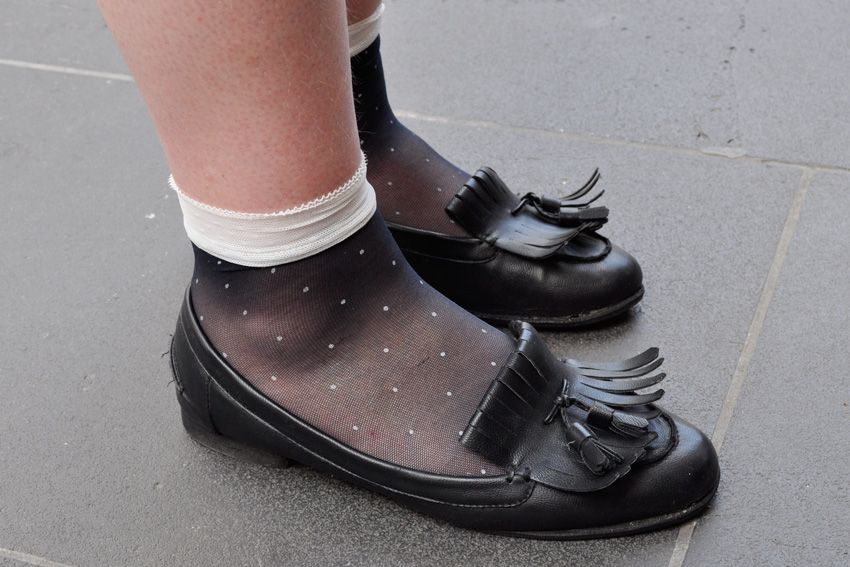 My fab new polka dot socks from
My Italian Closet
which I have in four different colours, they are just so cute.