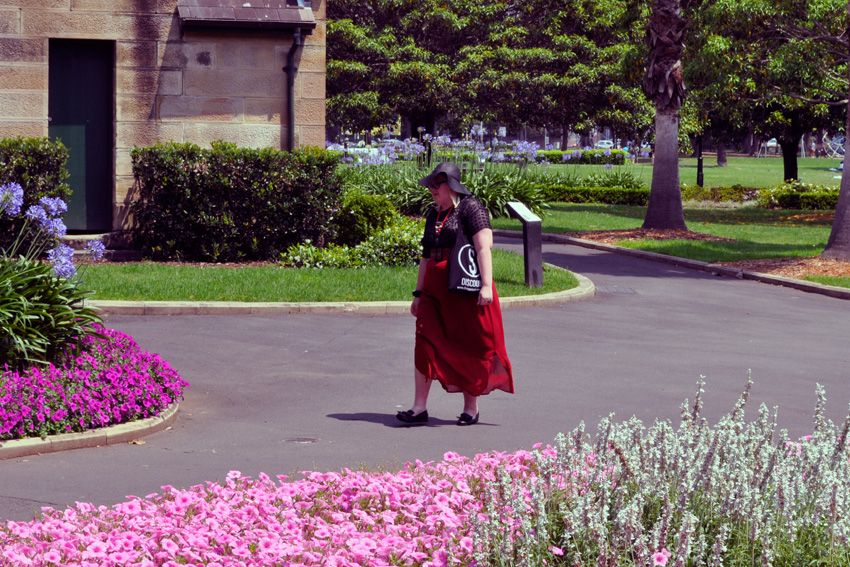 Today Henry and I visited the Glebe Street Fair (which seemed to us to be just like Glebe markets only on the street instead, what's that about?) and I overdressed as per usual. I can do casual when walking the dog but venturing any further full Fashion Hayley
™
attire is required, and if you follow me on twitter you will know what Henry thinks of my style. He thinks I dress too much like a cartoon character, although the first person to tell me that was a Japanese friend in Melbourne who sent me a text before we caught up for coffee that said "please no clothes like cartoon" (said friend was a conservative country boy who had never been to or seen Harajuku style). I took no notice then and continue to now, dressing up for me is just something I have to do.
Outfit Details
Blouse
$5 from another stall holder at my recent garage sale
Red maxi skirt
Vintage from my recent trip to the Lifeline op shop in the Blue Mountains and only $2. I love that is has a sheer panel on the bottom.
Loafers
Sportsgirl
$35
Hat
Gift from my mum
Necklace
Man The Label
gift
Tartan Belt
Another find from that
Girls Night In clothing swap party
I recently participated in raising money for the Cancer Council
Tote bag
DI$COUNT
Bangle
Elke Kramer
Rings
MOMA design store in NYC and
Corky Saint Clair
Lipstick
Mac Russian Red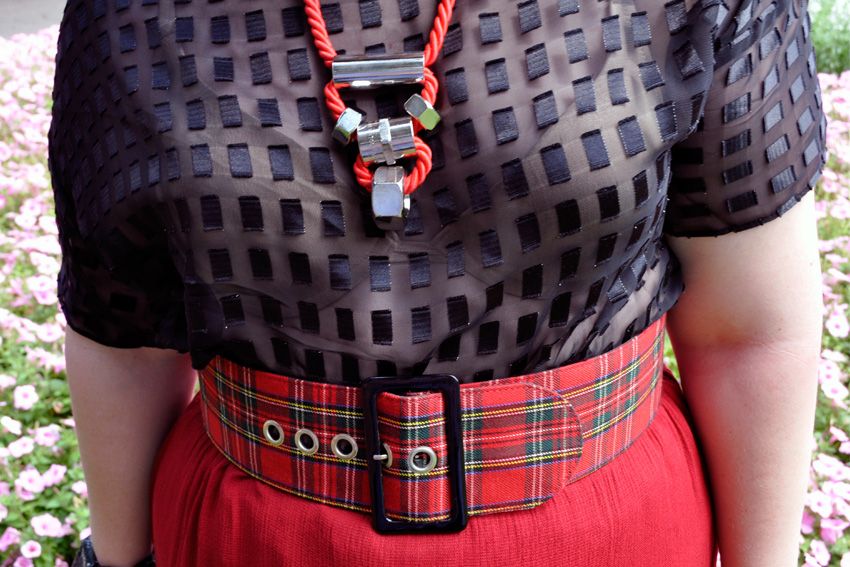 I love how in this outfit and my previous outfit posted below both the looks are super matchy matchy, this one with its reds the previous the pinky/purple wishy washyness. Accidentally picking up pieces that come together without much thought or planning frigging rules (from op shops, gifts from friends and designers, garage sales and clothing swaps no less!). Maybe there is some subconscious thing going on here but collecting these red pieces and putting them together was a total fluke. Its weird how these things happen.