Mel B aka Scary Spice was in town as an invited VIP for Perth Fashion Festival and as such she held a press conference at her hotel. As a teenager of the 90's meeting and being in the same room as a Spice Girl was an amazing opportunity not to be missed, especially as the shoes the Spice Girls popularised in the 90's at the height of their fame are very much back in fashion. Yep I'm talking about platform sneakers and shoes which I'm very much in love with right now. The assembled media were told to ask only one question each and to not ask anything too personal, which for me was ok as all I wanted to know was if she was going to buy or wear platform shoes this time round. She laughingly answered "I have shit loads" from her old Spice Girls days, which makes me really want to rummage through her archived wardrobe to see all the amazing 90's platforms, a girl can dream.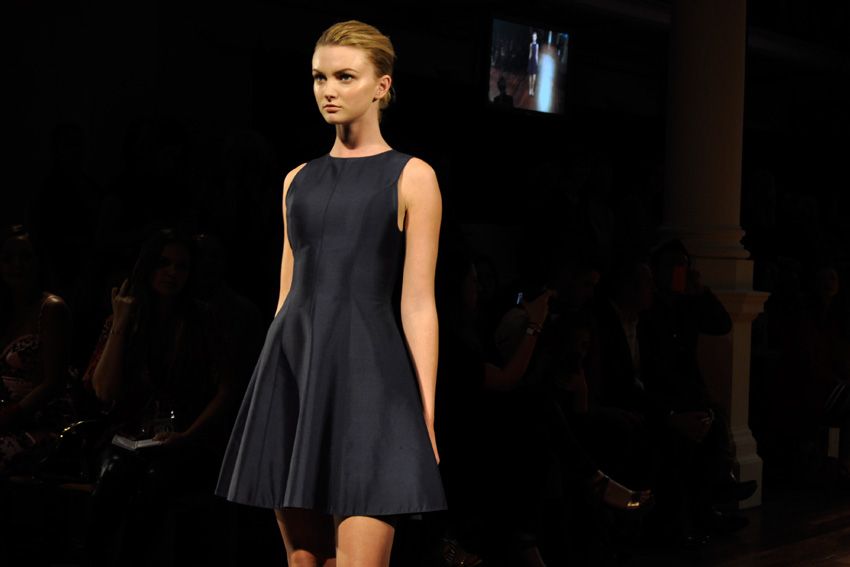 Yeojin Bae
was the first show of the night. Held at the majestic museum it was a beautiful setting for a beautiful collection. I have now seen this collection three times on the runway, first at RAFW, secondly at MSFW and now at PFF and each time I have seen something new within the pieces.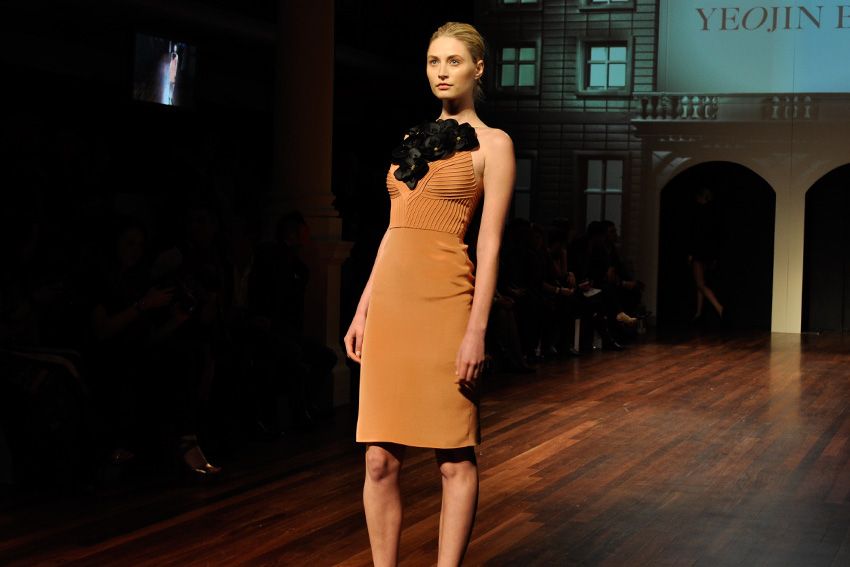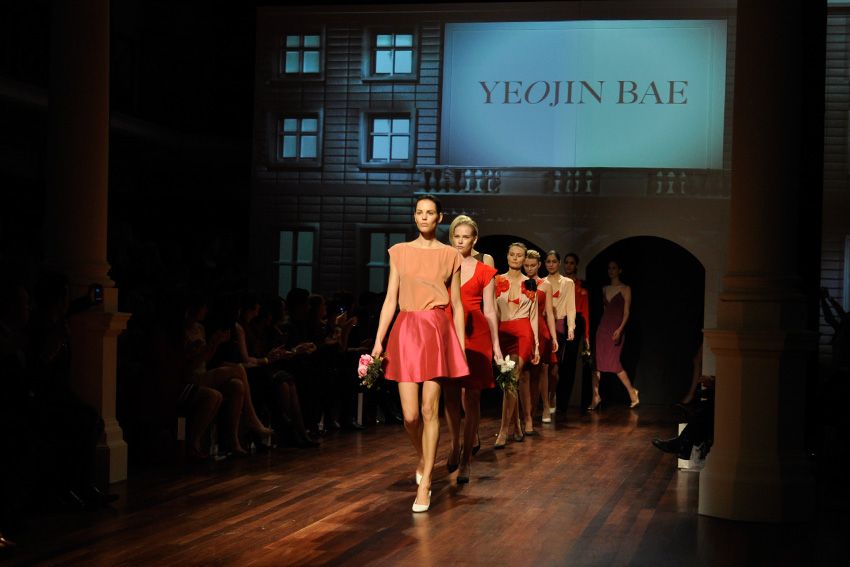 The delightful Yeojin herself taking a walk with the show stopping red gown.
Romy Frydman from
Style Me Romy
and designer
Kym Ellery
came up to me to ask when I got time to do my hair. We had enjoyed a VIP lunch earlier that day in Subiaco at which I had my usual plain blonde hair, but for the shows I had used my
Kevin Murphy
Color Bug on my tips and they were impressed.
The second show of the night was Designer Capsule #1. The cute cupcake was a great little front row addition.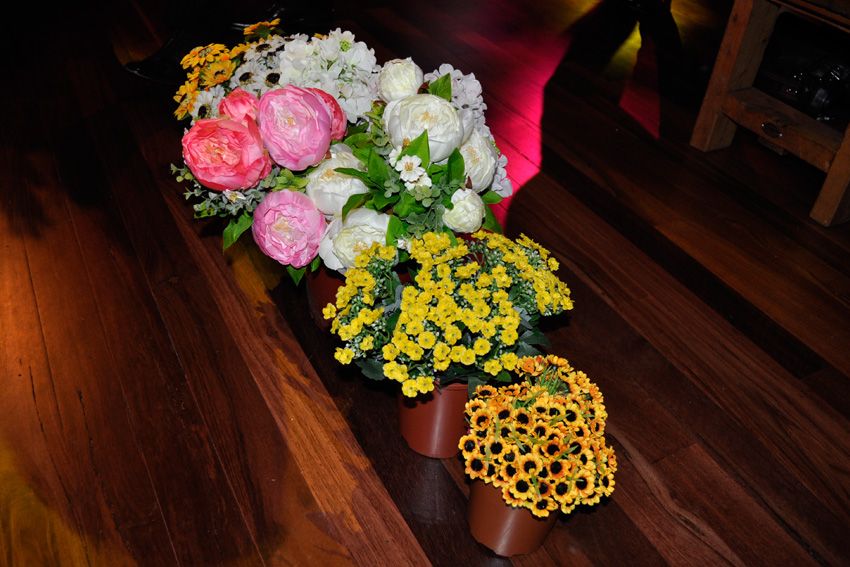 The museum had undergone a set change and these beautiful flowers were on display.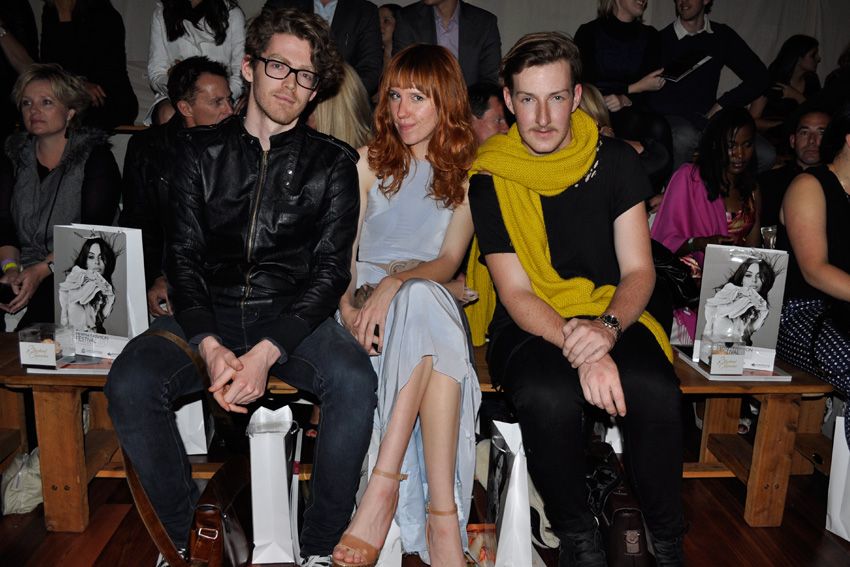 Front row pal Hannah in the middle who is the lady behind the amazing Re-Style caravan and runway show that is on this week. Sustainable fashion at its finest, will be blogging it soon!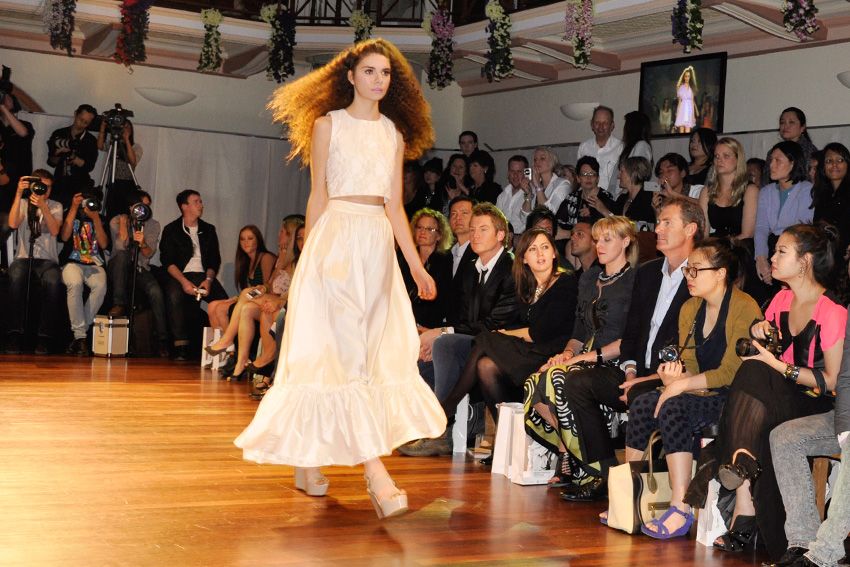 The first designer to walk was
Little Gracie
, a cute whimsical collection of floral prints, pastel colours and vintage inspired silhouettes.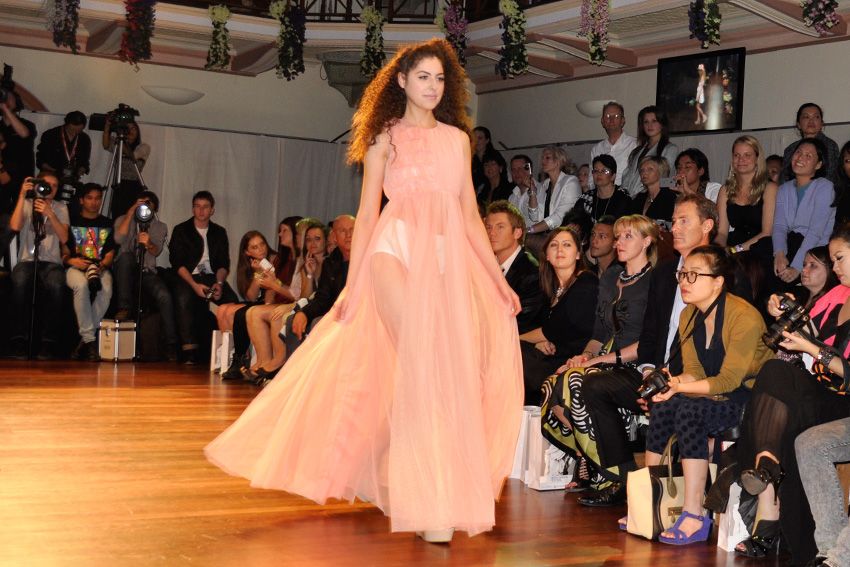 The second designer of the capsule showcase was Lisa Marjanovich whose models were styled with extreme wet look hair wearing the collection made up of nude tones, ruching and asymmetric hems.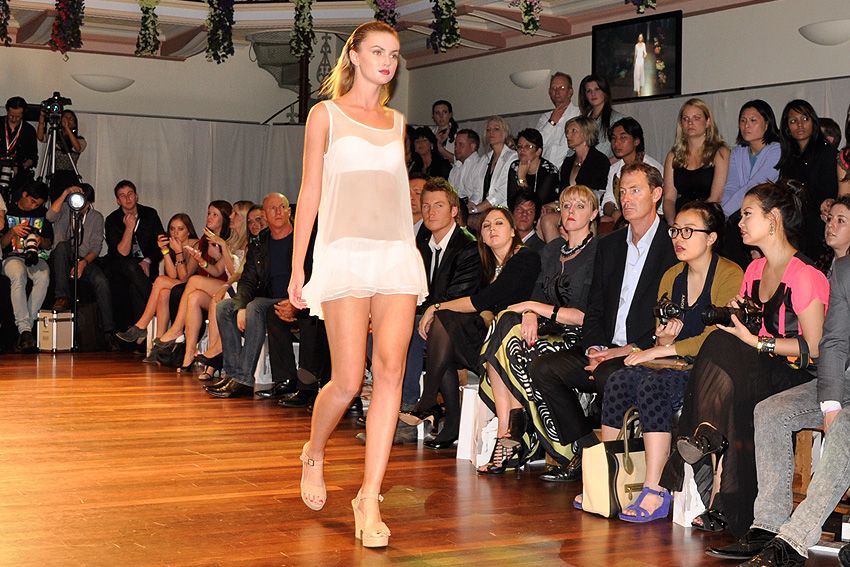 Paper Skye
was the final designer to show, and was my favourite of the night. See-through sheer maxi dresses, pleated skirts and stripes all in a muted colour palette of white on white.
I wore
Dress
Subfusco
gift
Leggings
ASOS $40
Bag
Sporstgirl fringed bag $90
Sandals Melissa Aranha flock jelly sandals $65 from Monk House Design
Necklace
Titanium Quartz from a Crystal shop on Murray Street in Perth's CBD for $140
Close up of the Titanium Quartz stone. The crystal shop allows you to choose your stone of choice and then they add the clasp for you to turn it into a necklace for only $10 more. They had cheaper crystals but of course I fell in love with the $130 one. So worth it though.