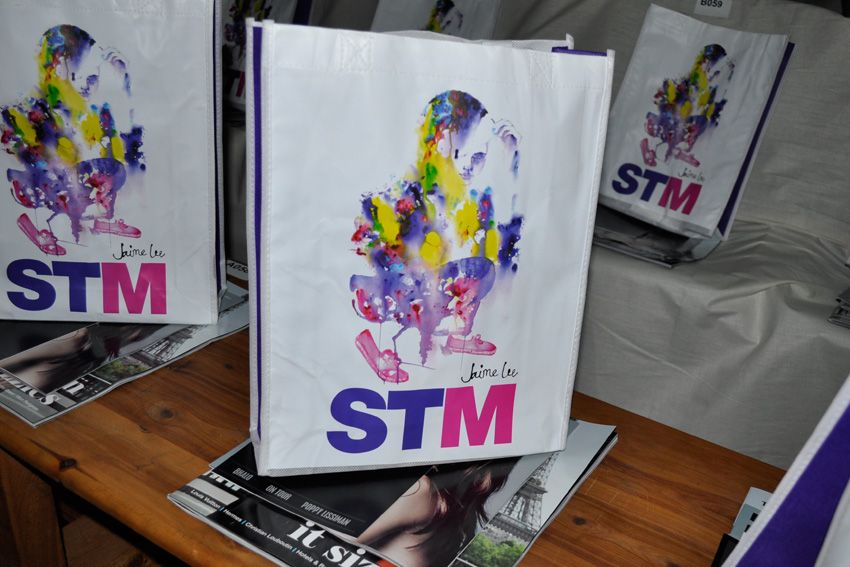 Jaime Lee
, one of Perth's shining fashion stars, designed the goody bag for day three's runway shows. I luckily saw her amazing RAFW debut earlier this year, have loved her work for a long time.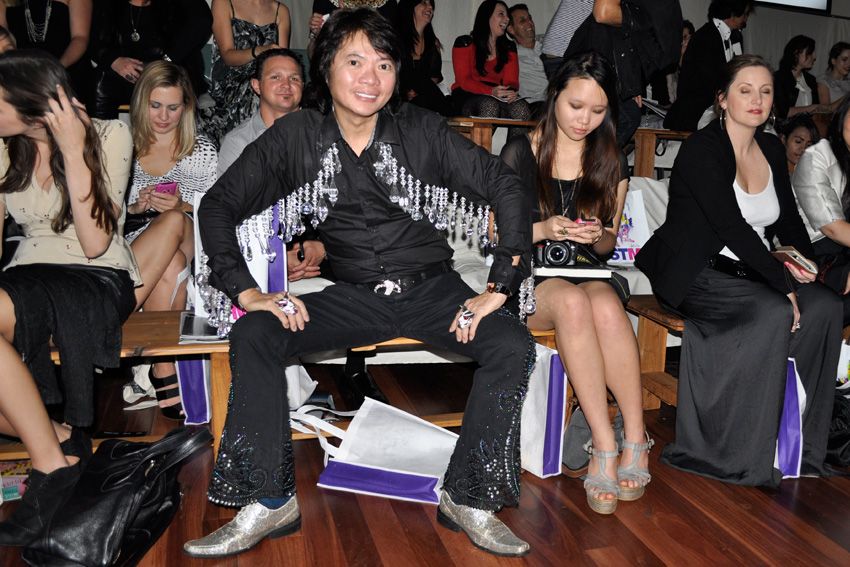 Malaysian blogging star
Kee
continued to shine in his kooky outfits. Stay tuned for a full Kee report in the next few days.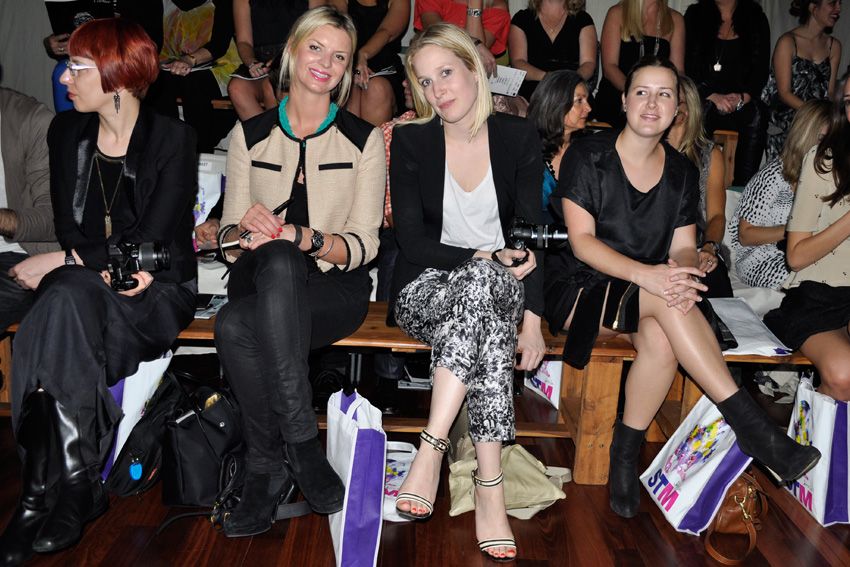 Billie from Russh magazines was part of the media sitting front row.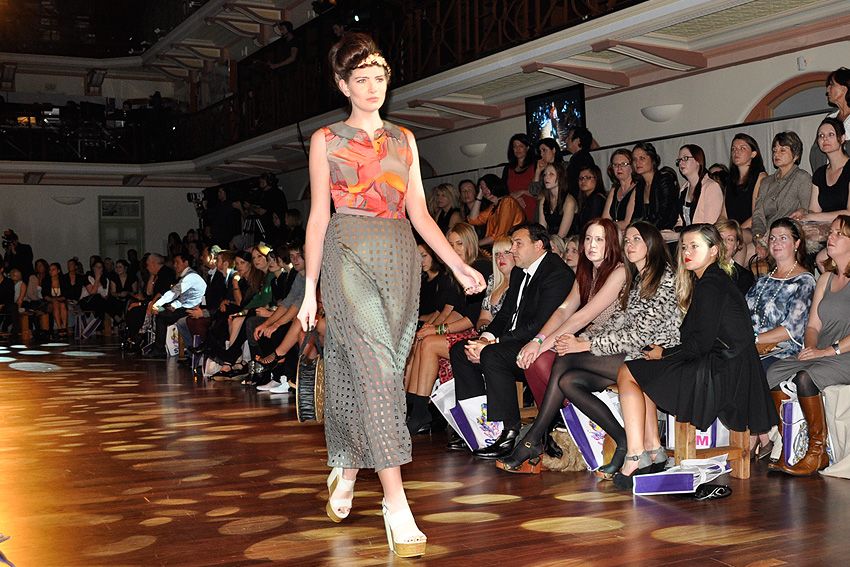 On Tour
was the standout of the night. Perforated maxi skirts are now high on my wish list.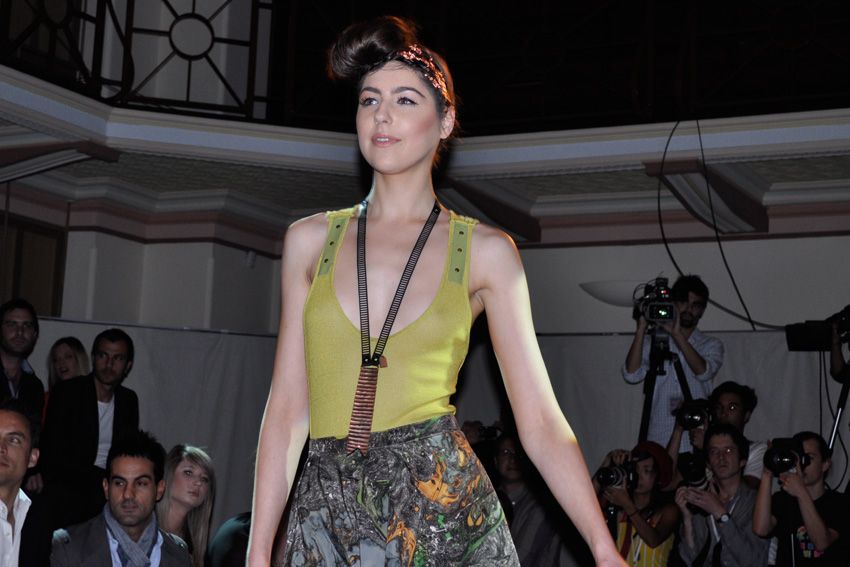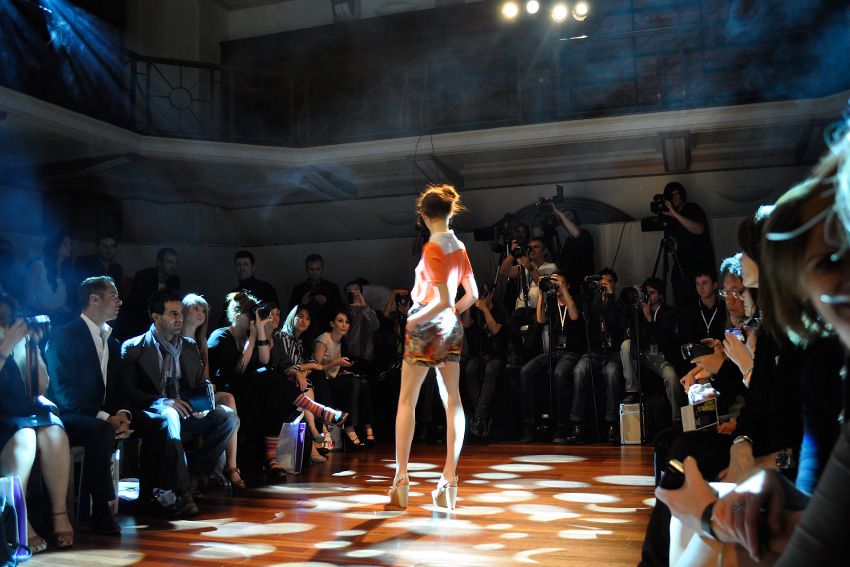 Bhalo
is an ethically minded Perth label who prove sustainable fashion can be fashion forward and cool. I love the bold yellow maxi skirt.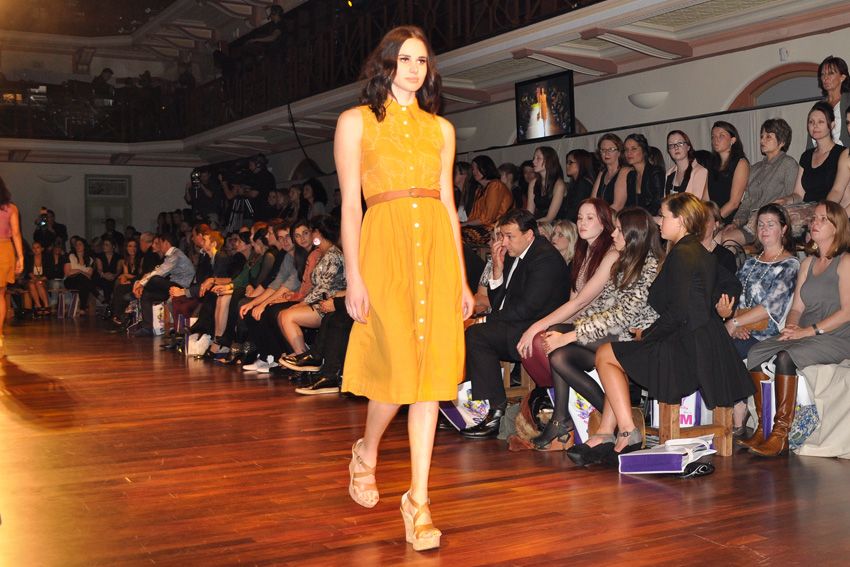 Poppy Lissiman
's prints depicting what I believe to be a Japanese garden really impressed me. Again I want the maxi skirt. I am maxi skirt obsessed right now (maybe because of my still having to wear a knee brace??? Well not maybe, that is definitely the reason!)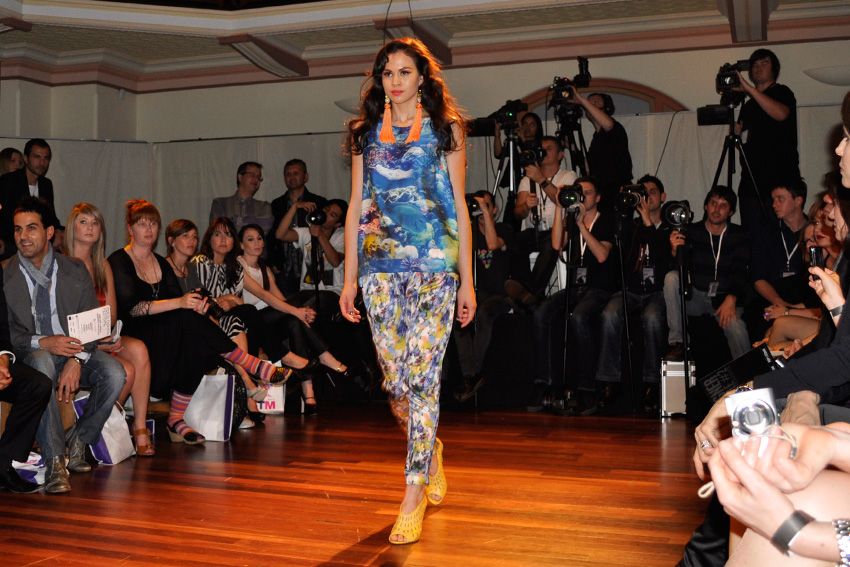 Aussie super model Tiah Delaney said she reads my blog which made my night! She was in town to support her hometown friends and to walk at the
Wheels & Dolls Baby
show.
Story by Tang had the best make-up.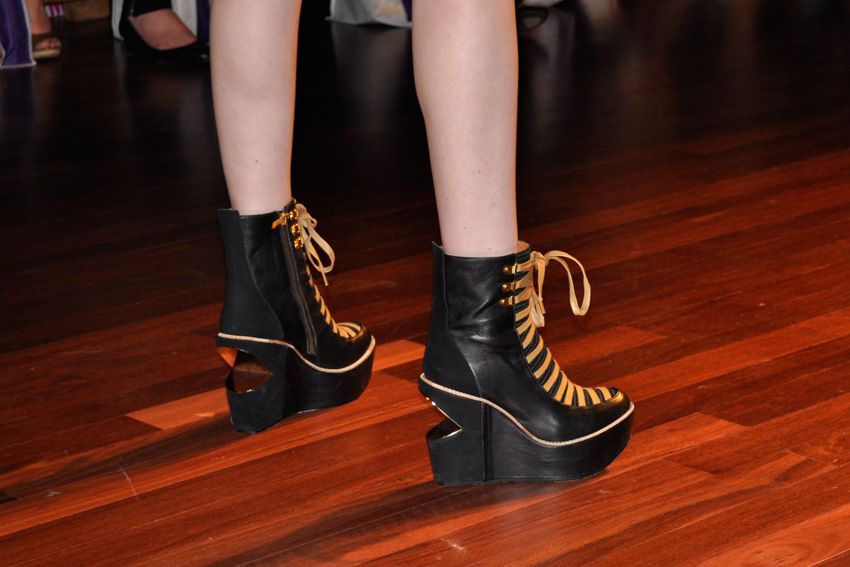 I loved these cut out gold and black
Beau Coops
.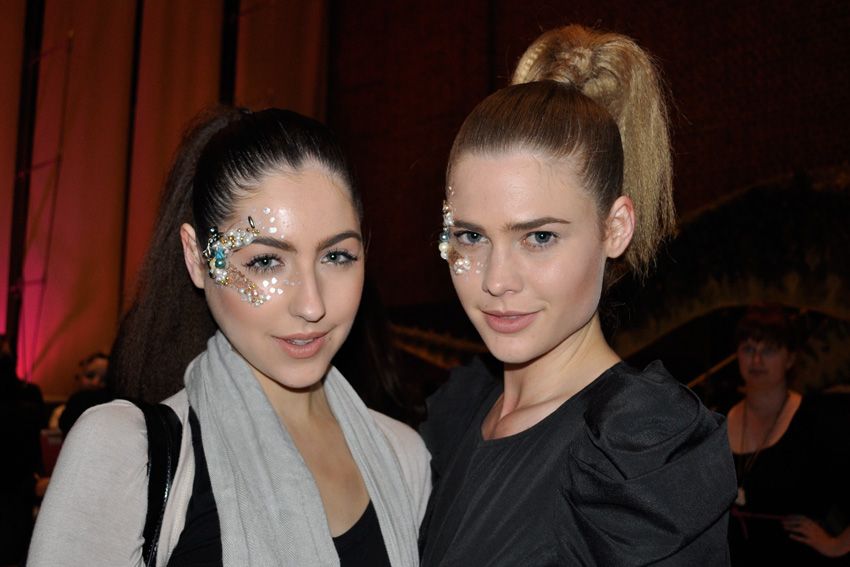 Fabulous make-up.