The type of scallop I'm talking about is not the fish kind but the fashion kind, a scalloped hem to be exact. I now have three pieces of scalloped hem clothing in my wardrobe, this beige dress being the most recent buy. It is of course from ASOS as I don't seem to be shopping anywhere else recently, but I do want to get back into buying and supporting local designers asap, ASOS just make it too easy with all their out of UK season but in AU season sales (the one time it pays to be in the Southern Hemisphere) great range of sizes not to mention the free shipping worldwide. My black military style jacket is yet another rediscovered oldie, I bought it at H&M in New York in 2006 and wore it heavily through that winter and then promptly forgot all about its existence until my recent wardrobe clean out. Re-finding all these amazing pieces I already own has given my wardrobe a new lease of life without having to shop and spend money, so yay for wardrobe clean outs!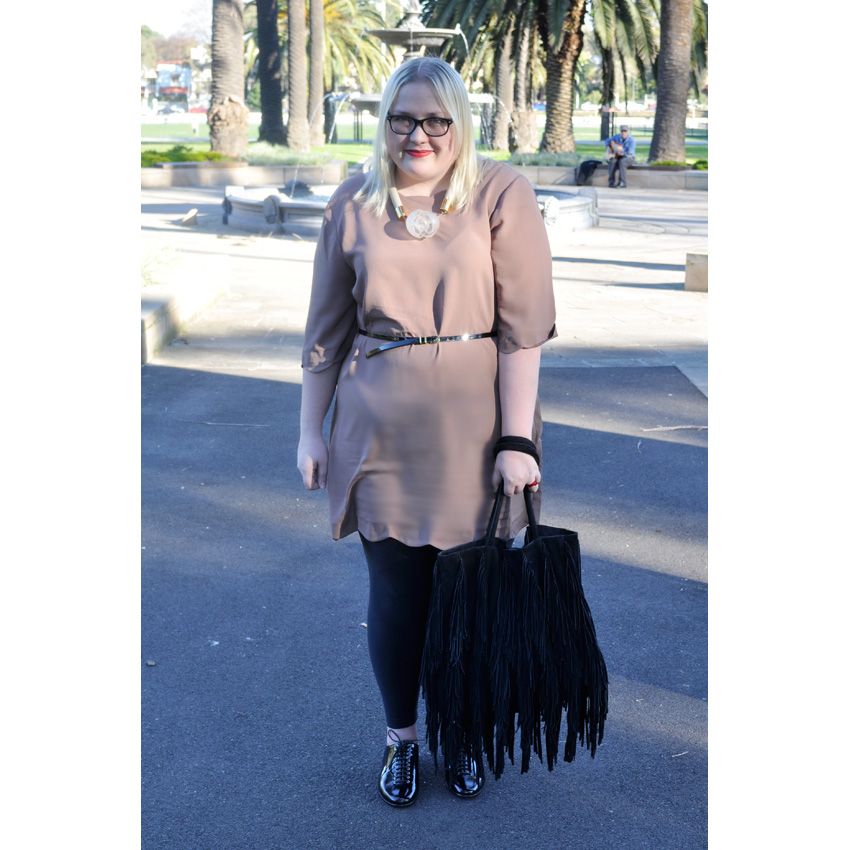 Our Sunday routine involves heading down to the local park with Hachi, grabbing coffee and bagels on the way and just enjoying the atmosphere. Hachi would have been in these photos but he was far too busy chasing other dogs for photo time. So instead you get me, looking awkward and as per usual mid fight with Henry who reckons taking outfit photos in Redfern park is asking to be mugged. He may well be right, but, hey we weren't mugged and I got some nice shots so was worth the argument it took to make it happen. You can see without my jacket on how the scalloped hem continues in the sleeves and also around the neckline, and its these little details that make the dress for me.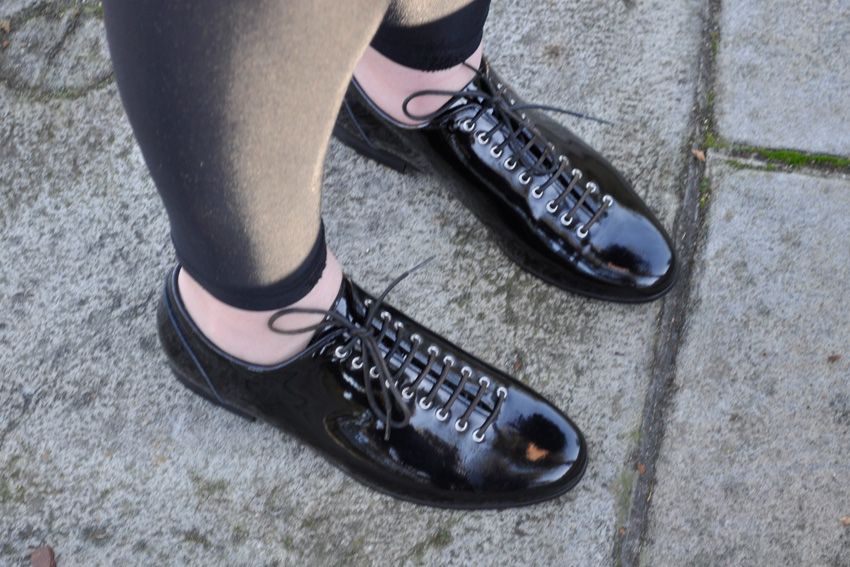 A Glebe Markets find, these patent bowling shoe-esque brogues were a pricey for a 2nd hand market stall item at $50, but worth it for their awesomeness and the fact they fit my previously moaned about giant feet.
Outfit Details
Dress
ASOS Curve
on clearence for $30 (No longer for sale)
Belt
ASOS Curve
black skinny belt $20
Necklace
Estelle Dévé
, gift
Shoes
Glebe Markets
$50
Bag
Sporsgirl
Fringe Bag $99.95
Red Lipstick
Mac
Russian Red $36