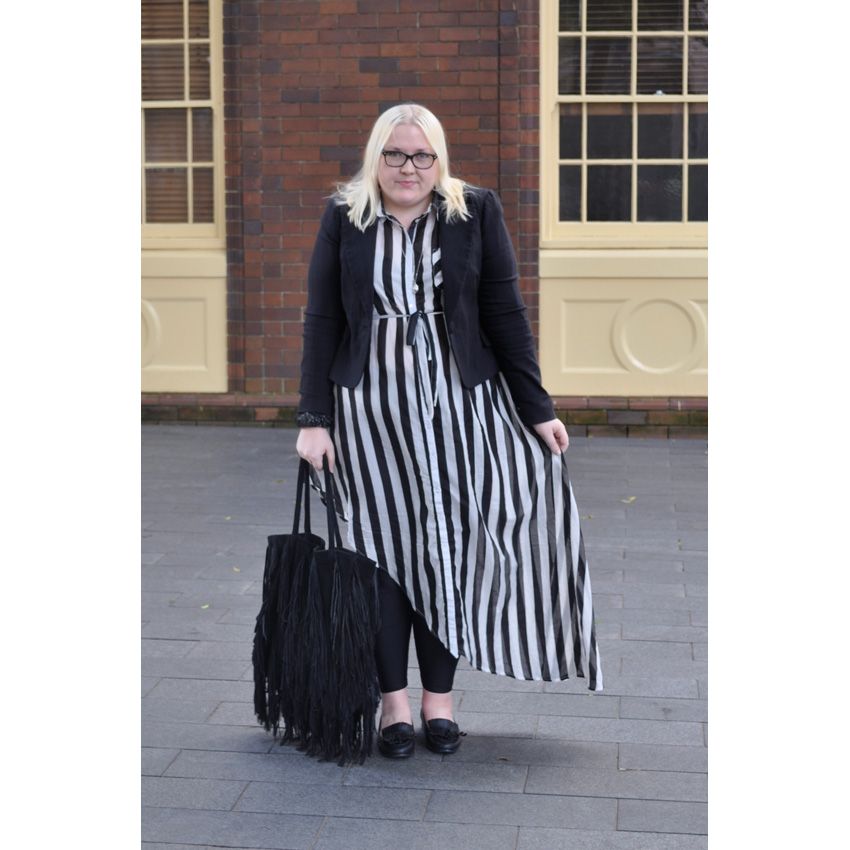 My fringe has finally grown out enough to try out a middle part, and I must say its nice to not have hair in my face all day. I can't wait till my hair is all one length, but I know as soon as that happens I will end up with a fringe again. The simple part has changed my look dramatically, I finally look my age and not ten years younger, or at least I think so. I do realise it is nice to look young and to be mistaken for a teenager well into my twenties and one day I will look back and wish I looked as young again.
Dress
ASOS
$75
Blazer
A rediscovered gem. Its from when I taught English in Japan. I bought it on Bridge Road in Melbourne in desperation as I needed something fast as I was leaving the next day for Tokyo and in order to do the job you
had
to have a black blazer and I knew there was no hope of me finding one there. Yes it was a rule you had to wear your black blazer every day (even in Summer) as was wearing tights (but not printed, fishnet or lace) and sleeves that at least met your elbow. This blazer actually got me into a lot of trouble as it was too fashion-y I guess, but it was the only one I could find that actually fit me and wasn't incredibly ugly.
Necklace
Corky Saint Clair
silver Anatomical heart locket $150
Bag
Sporsgirl
Fringe Bag $99.95
Loafers
Sportsgirl
on sale for $39.95
New hair
Free
I love the asymmetric hem of this dress. If you look at me from one side it looks like I'm wearing a maxi dress and on the other side a midi.
The bag is my third black fringed bag (the others died after too much wear) I hope on keeping this one much longer.
Comfy and cute, these loafers look like the shoes my Nana always wore. Love some nan-spiration. x