Yes I realise LMFF was a little while ago now, but I've been busy organising and managing the SOS Japan fundraiser. Essentially as soon as the earthquake and tsunami hit Japan my LMFF was over, at least in the way it was originally planned. My heart was broken for the people of Japan, and I was so very worried about all my friends over there, I even started questioning the point of fashion when the world was in such a state. I was also hobbling around on crutches with a sore knee so it wasn't ideal circumstances to be attending and reporting on fashion week in the first place. The SOS Japan fundraiser and the amazing effort everyone poured into it has definitely lifted my spirits, I don't feel so useless being on the other side of the world unable to help anymore, and I can finally get back to blogging normally. Again thanks to everyone who helped raise over $1700 for the Red Cross.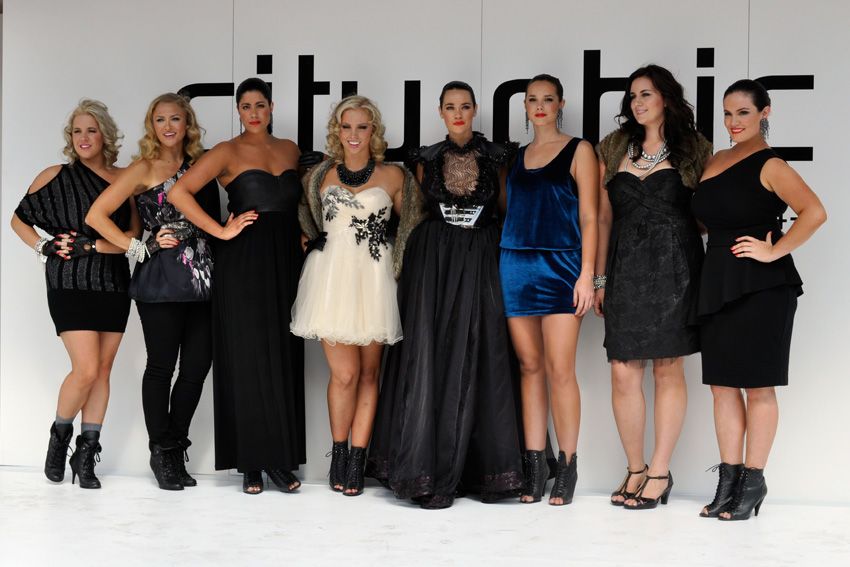 An exciting part of Loreal Melbourne Fashion Festival this year was the inclusion of a plus size brand for the first time ever.
City Chic
had a fashion forward runway show at Federation Square, an amazing backdrop for the futuristic fashions on display. The fashion world is moving more towards acceptance, and its great to be able to show the world that, yes, plus size clothing can be fashionable.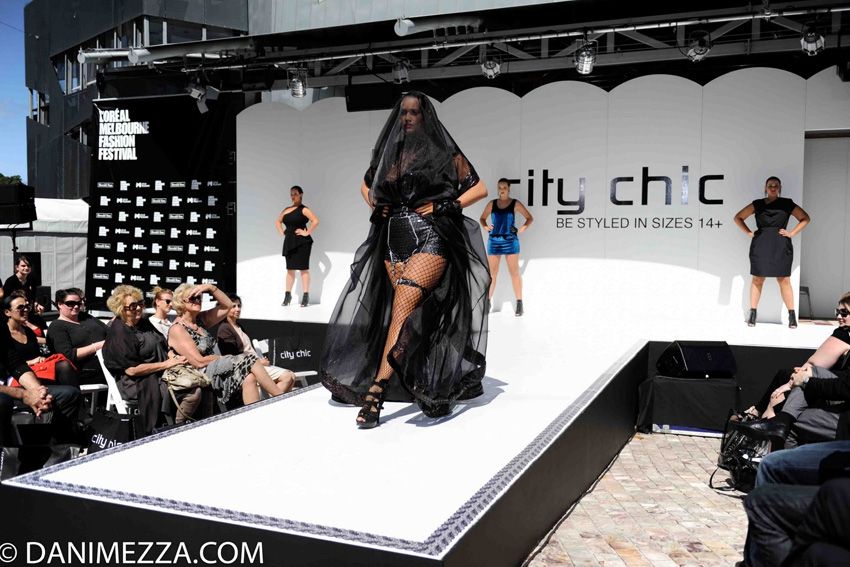 Its not cool to say this, but I do love me some Rihanna, and as this dress walked down the runway her new hit single S&M was playing, the perfect fit don't you think?
*Bad hipster owning up to my shameful taste in music
Plus sized doesn't have to mean shapeless sacks anymore, you can be just as fashion forward as the rest of them. Loving the sheer fabric floating in the wind on this one off raunchy dress.
The blue crushed velvet dress is on my must haves list.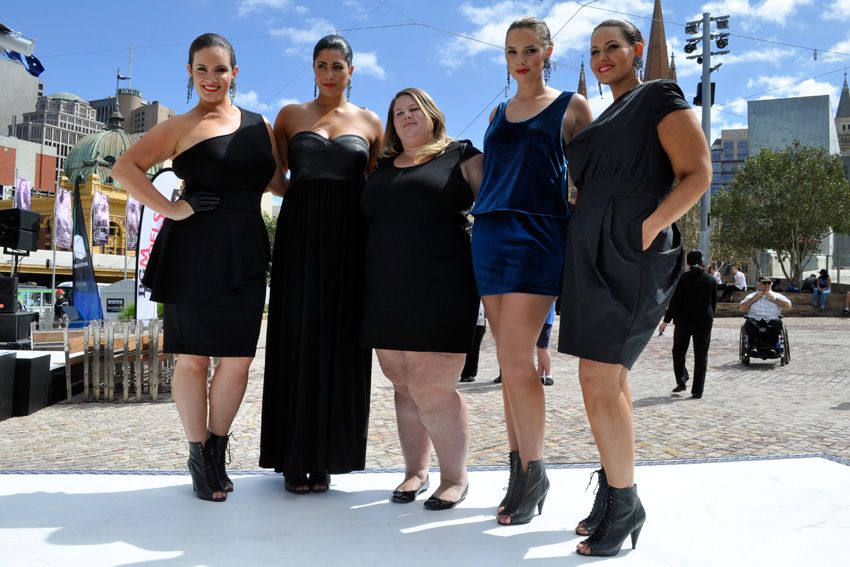 Damn You Alexis
, the label recently launched and has already collaborated with City Chic on a four piece capsule collection which will launch in stores at the end of this month. The one shouldered dress with the peplum detail is such a great shape for curvy ladies, the leather bustier maxi dress is so on trend right now, the blue crushed velvet dress is the perfect spot of colour for the coming colder months worn with tights and a leather jacket and finally the "galaxy" style dress is sophisticated enough for the office and fashion forward enough for Friday night drinks with the girls. Personally I want all four dresses, how about you?
You can see more images from the runway over at the
City Chic blog.