I hope everyone had a happy Easter. My plans were ruined here in Sydney due to the terrible weather we've had. There was no happy day out at Glebe market snapping street style whilst picking up some bargains and a cafe brunch. No outfit photos were taken because I wore no outfits, just pyjama's or my silk dressing gown whilst sitting at home slowly unpacking my magazines and books. I was getting frustrated at not being able to create new content for my blog when I stumbled upon this art installation literally around the corner from my house on a walk home from the supermarket. My sentiments exactly, die new content, a line which perfectly demonstrates my level of frustration and disappointment.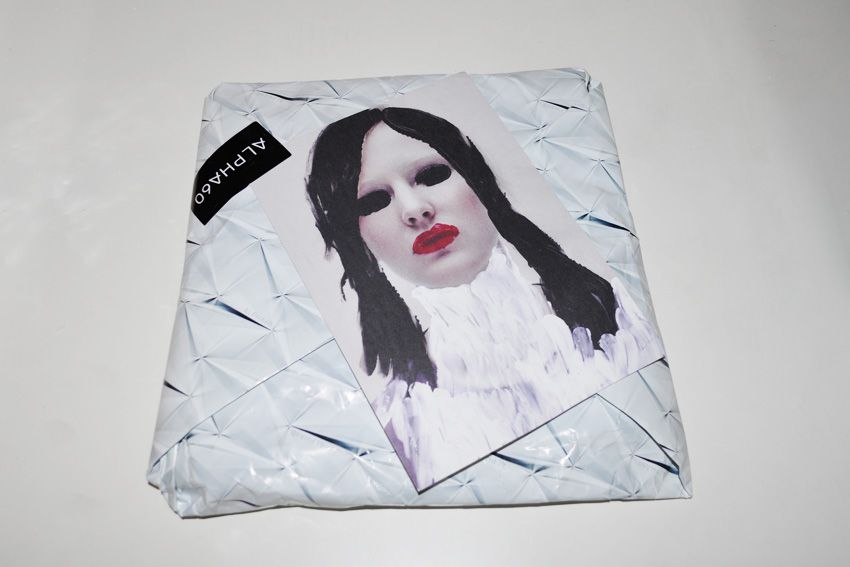 But never fear, the lovely team at
Alpha60
sent me a little gift to thank me for my recent write up on their Autumn Winter collection. I was very excited to see it in the mail the other day (admittedly possibly a whole week ago) but waited a while to open it so I could have a clear white space to photograph the packaging. Moving means all white space was occupied by boxes and tissues (um dust leaves me a snotty allergy ridden mess and we ran out of plastic bags)
Henry guessed that the package contained one of Alpha60's iconic pleat scarf's, but I knew they already know I have one (as it too was a gift) so I had no idea what to expect. The minimal black tote with its brown leather handles was a pleasant surprise. Its sleek minimalism will go down a treat at the upcoming Rosemount Australian Fashion Week, and its the perfect size for my laptop so I can work on the run and still look chic. Thank you Alpha60 xxx
*It has been pointed out to me the neon sign actually says "die nOw content", I must have been projecting my own thoughts whilst looking at it. Although die now content can be read the same way as die new content so it wasn't such a mistake.