Take one epic location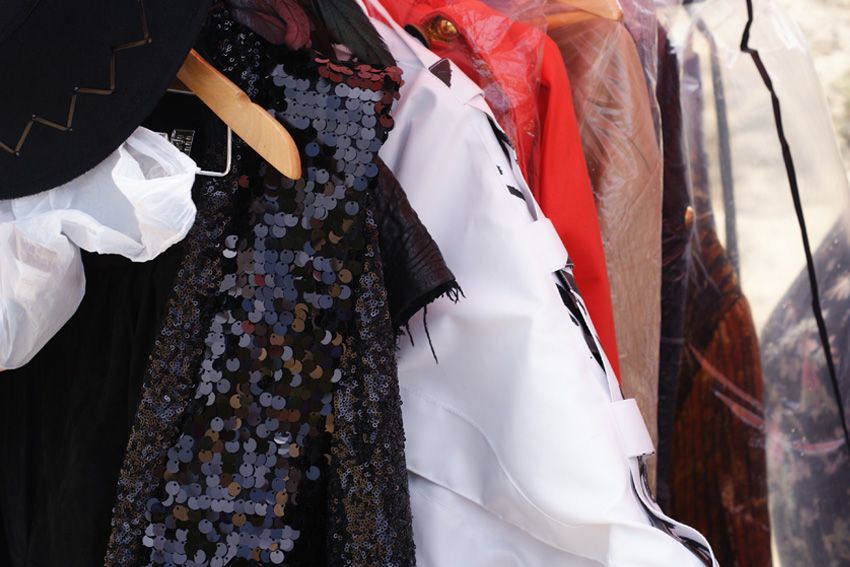 Add racks full of clothes (with a make-shift shade device thanks to my kawaii Japanese plastic picnic mats)
Shoes impossible to walk in in the best of times, let alone in sand dunes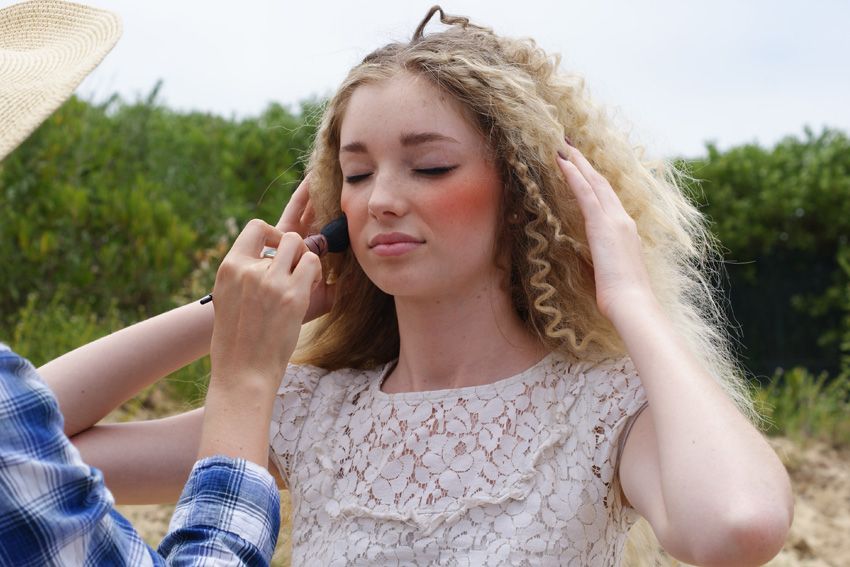 A talented team of make-up artists and hair stylists (Thanks
Vanessa Collins
and
Byron Turnbull
)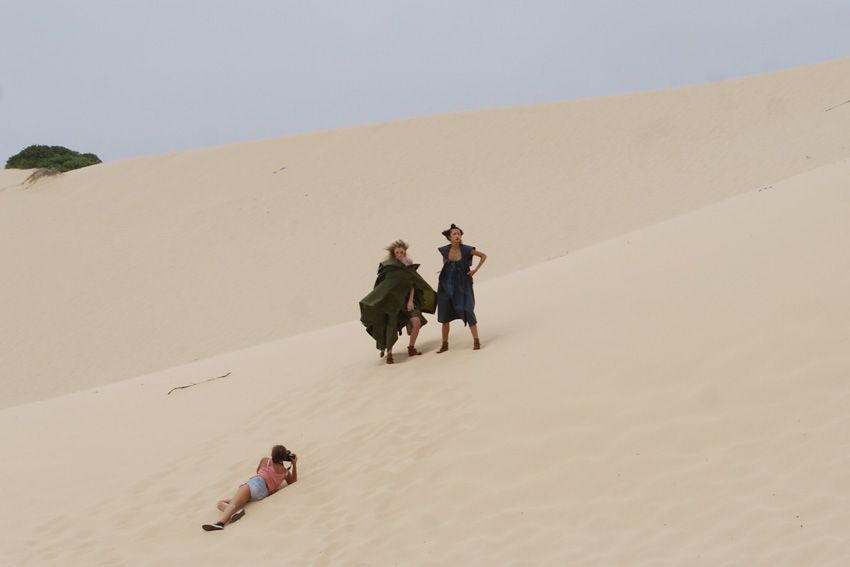 A photographer with mad skills (Thanks
Jessica Klingelfuss
) Not to mention two of the most babealicious models on the planet (Thanks Lydia from
Viviens
and Yifan from
EMG
)
And what do you get?
One hell of an editorial!!!
The Graduate
, celebrating the future of Sydney fashion over at
On The Streets Of Sydney.com
Thanks to all the UTS and Whitehouse students who participated in our shoot; Karima Hazim, Annikia Pol, Jacquelyn Wellington,Vinh Huynh, Jacqui Braks and Nerida Bourne. Contact details for all designers are listed on the site.
Special thanks goes to Contributing Stylist
Emily Fang
and my two Styling Assistants Samnang Sou and
Vanessa Low
(who took all the behind the scenes images for me).