If you follow me on
twitter
then you may have already seen these photos. These are the rental listing photos for the apartment we moved into up here in Sydney. As you can see it is quite a spacious 1 bedroom apartment with polished concrete floors and some industrial fittings (the bench in the kitchen stayed but we took down the tv stand in favour of our own vintage Danish sideboard)
Another amazing feature is our rooftop pool with a view of the famous Sydney skyline (from the opposite angle to this photo!)
However we are having problems decorating it in my usual red and white girly way, which you can see from the photos below (which were taken for Real Living magazine but never published!) really suited our last place.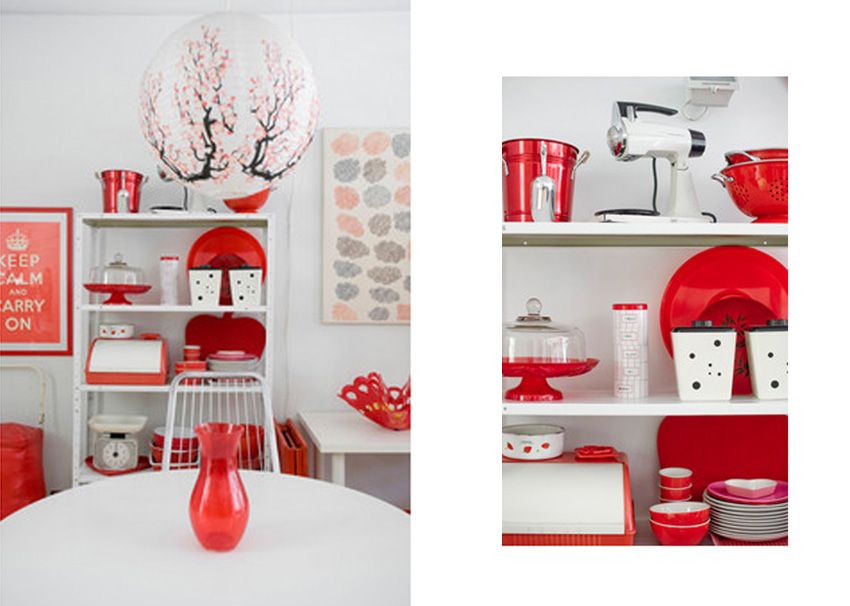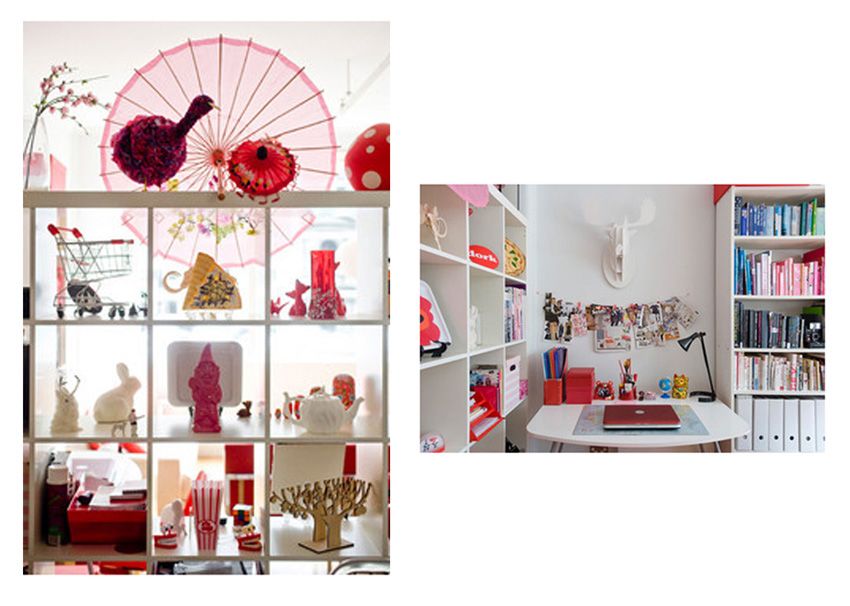 You could also say, that after living with the red for so long, its got a little old and boring for us and I love a new decorating and styling challenge. I feel like moving to Sydney is in a way moving into adulthood and I want my home to reflect that, especially as I work from home and have clients come by often. So I'm feeling a more muted palette is needed, with a few new pieces of statement furniture and maybe even a little bit of nature to bring it to that next level. We have already sold the red lounge chairs, and we left behind quite a lot of my red bits and bobs in Melbourne so now we just need to slowly add some tone, texture and nature, like in my current inspiration/want it now board!
From Left to Right: Hanging Egg Chair for our balcony (similar can be found at
Damayne
),
Matt Blatt Replica Jens Risom Lounge Chair $399
to replace our old red lounge chairs,
David Shrigley doona cover from Third Drawer Down $250
cos its so freaking cool, Fern from local nursery,
Pappis box from Ikea $1.99
cos as a stylist I have loads and loads of stuff! Macrame hanging from ebay as have been obsessed with macrame for ages,
Redalen bed from Ikea $339
because it reminds me of my mothers old rattan dining room setting straight from the 1970's, oh the memories.
I'll blog the progress of our home style transformation, which will be slow as some of the things we want are a bit pricey, but I'll keep you all up to date.