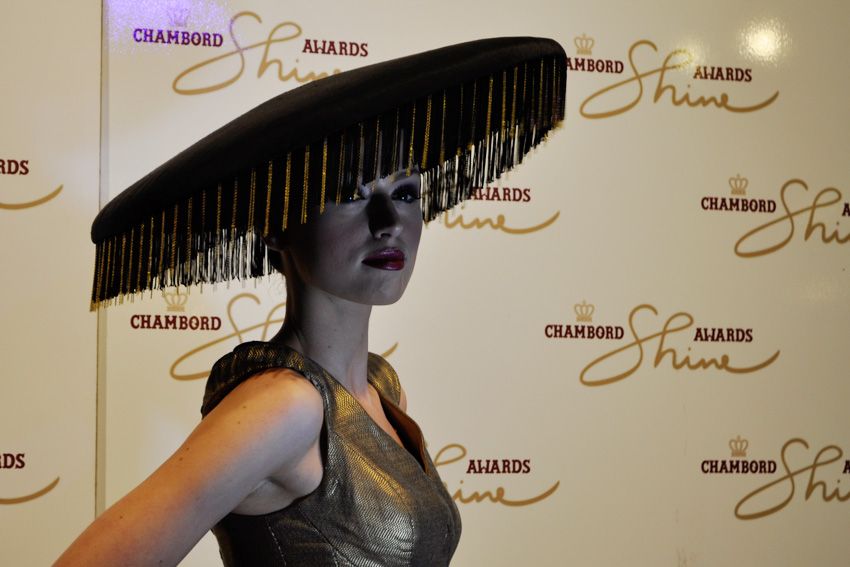 The final of the Chambord Shine Awards was held in Sydney at The Strand Arcade and it was a very glamorous occasion, with celebrities and fashion identities in attendance to see who would win the coveted prize (and to drink the yummy free Chambord cocktails). Each of the 10 finalists had to design a dress for Gracie Otto to wear to the Spring Racing Carnival, keeping in mind the racing theme.
1. Lulu in Chains showed some very extreme shoulders.
2. Luela's creation was structured and elegant.
3. Jacqueline Buck, perfect for Derby Day in black and white.
4. George Wu stepped away from the all black which won him a place in the finals with this pink floral number, very spring.
5. Talulah's dress was a crowd pleaser.
6. Jolet's grey mini dress with peplum was one of my favourites.
7. Anna Campbell's creation included a jacket, perfect for Melbourne's unpredictable spring racing weather.
8. Subfusco was very directional.
9. Danielle van Camp used texture perfectly.
The winners of the night were Limedrop, who used the current trend of digital prints to their advantage, printing an image of a horse, a direct reference to the racing theme, onto their dress. Apparently Gracie Otto was very vocal in wanting this to win because she just really wanted to wear it, and you can see why, she will definitely top the best dressed lists in this outfit.
The winners, Clea and Nathan from Limedrop with their winning design. Congratulations guys you know I love you.