Its official, Fashion week is in fact not a week it's a fortnight! The week leading up to LMFF there were at least 2 events per night, so I have been busy busy busy covering all the cultural goodness from the cultural program for
Melbourne Street Fashion.com
. This is what I wore to the exclusive Romance was Born and Friedrich Gray screening of their respective collections short films at the rooftop cinema. Of course I wore my Romance was Born cape to the event, with a necklace by
Drown
and shoes from Big W. My article about the night will be up at
Melbourne Street Fashion.com
any minute now.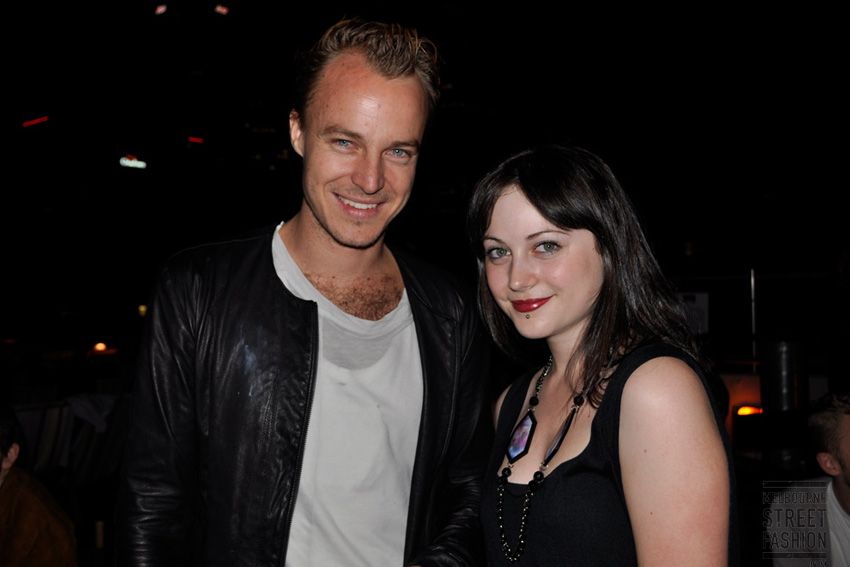 My partner in crime for the week, Alicia from
Sea of Ghosts
, with Ben the designer of Friedrich Gray.
A great photo op with Luke from RWB, Rae from Little Hero PR, Anna from RWB and Ben from Friedrich Gray.
Melbourne's best jewellery designers Estelle and Alicia modelling their wares.
Another event we attended was the Penthouse Mouse MidMouse runway show. A more squishy affair than last year's show PHM is definitely at home in the CBD and this years crowds prove it. The following are my favourite looks from the show, more can be seen in the
MSF gallery.

Subfusco
. Great styling set this collection apart from the rest. Designed by Joshua Scacheri this is a label to watch. There is something very sci-fi about this collection. Personally I love the gold panel dress with the asymmetrical hem.
From Britten
showed an elegant modern collection styled with pieces from
Estelle Deve's
jewellery collection.
Leonard St
had a fun colourful vibe with playful styling and customised Zu shoes.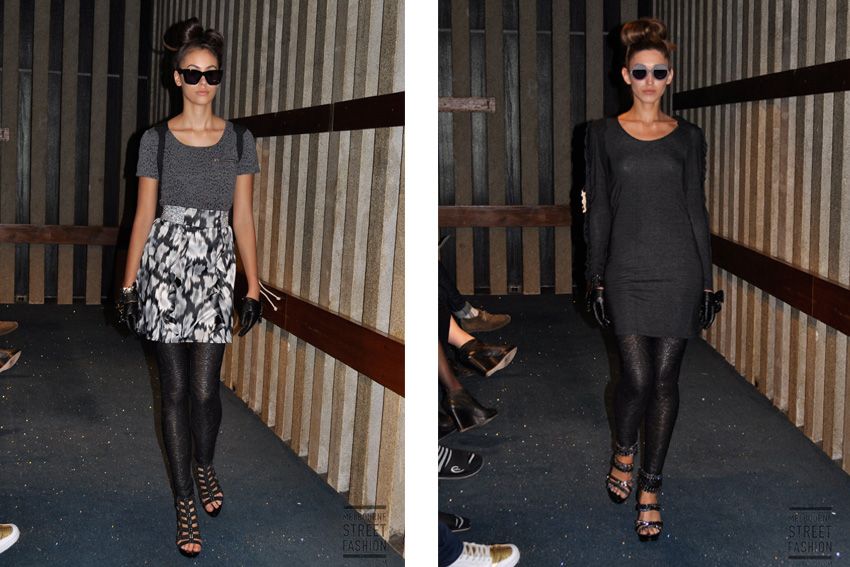 Satu
. Again I loved the styling of the pieces, both of these outfits look exactly like something I would wear. Very Melbourne with the layering and the black, I love the leather biker gloves too.
You can check out a full run down of the weeks events over at
Melbourne Street Fashion.com
. I'm exhausted and it isn't even the official week yet, that starts tonight. Oh boy. In a way I'm glad I'm not leaving for Tokyo on Saturday to start the fashion week madness all over again at Japan Fashion Week....oh wait who am I kidding? I am devastated that I'm missing out, especially as I have been approved for everything I wanted. Instead of going for 2 months I'm only going for 2 weeks now, from the end of April, thus missing JFW. The reason is very complicated but it involves cash flow, Henry's sadness at me being away for so long and my work load, its not exactly smart to leave when things are starting to pick up. However there is some amazing news to do with the 2 week trip. My mum who has never been overseas is coming with me, as is my sister, who if you may remember had her 1st overseas trip with me to Japan last year. We are all going over to help celebrate my mum's 50th birthday. My mum is going to FREAK out, haha. Seriously, all the noise, people, crazyness. I can't wait to show her the beautiful temples and for her to meet my friends and see where I used to live. Oh and we are staying in super nice hotels, none of this backpacker or sleeping on the floor at friends house crap I've done in the past. So yeah I'm really excited about it. I fly out 3 days before them just so I can have some me time, i.e crazy shopping time (my mum hates shopping so can't do it with her there). So excited.