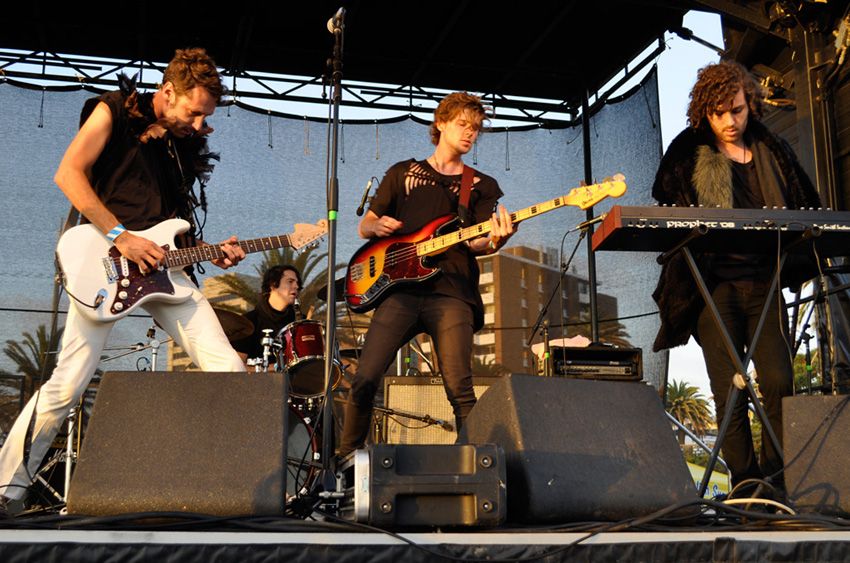 I was lucky enough be invited to Sandcastles festival last weekend in St Kilda for a few different work projects, one of which was to see my Miami Horror costumes on stage.
After watching them perform I realised some adjustments will need to be made to them (this was the first time I saw them on in person, other than on Ben, there were no fittings or test runs for the other memebers) but the band are happy with them and that's all the matters.
So happy that Ben wears the necklace I made all the time! Maybe I should sell them on Etsy?
My sister was very excited to meet Bangs of "
Take u to da movies
" fame.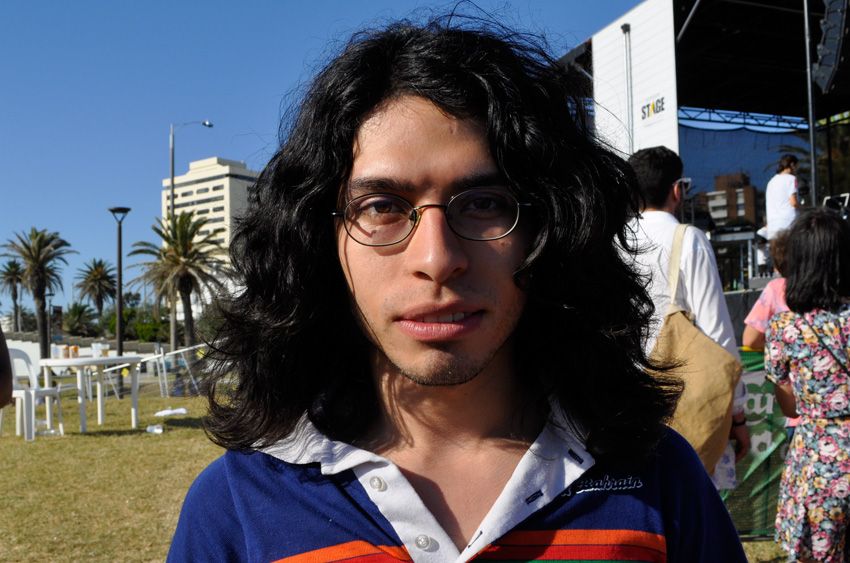 I on the other hand was excited to meet Ronald from Neon Indian...not because of his music (which I really enjoyed) but because he is friends with Jane Aldridge of
Sea of Shoes
and was on her blog recently! I didn't talk to him about his music or anything other than her, ha, which I guess must have been a bit annoying for him. He did say he liked my Miami Horror costumes though, and would tell Jane about them, so maybe Urban Outfitters will be calling me next? Ha.
More photos from the day: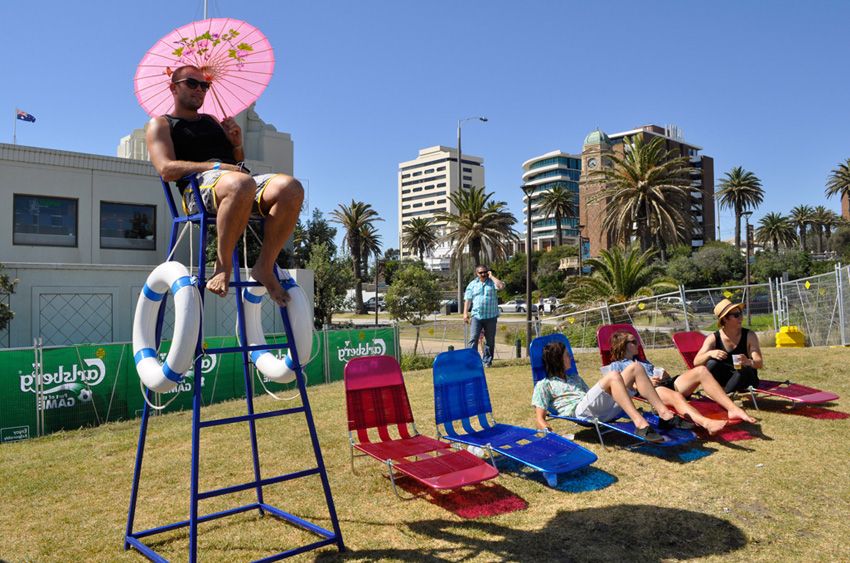 The backstage area was set up really nicely and we had free drinks all day, Henry loved it (a bit too much). It did suck that friends were on the other side of the fence though, but only a little, ha.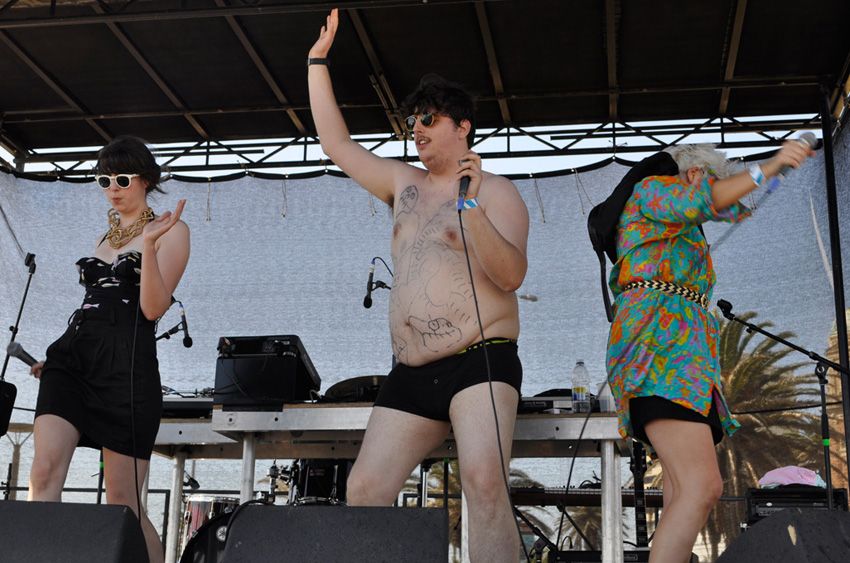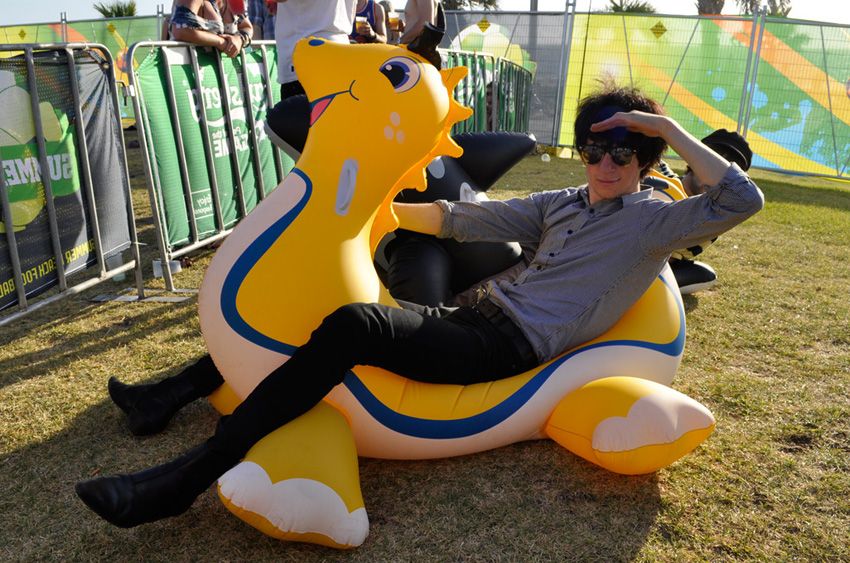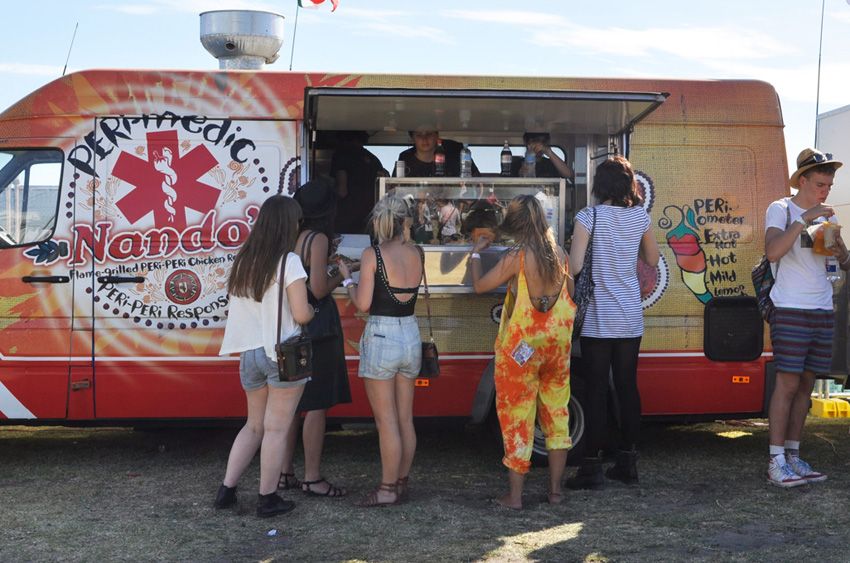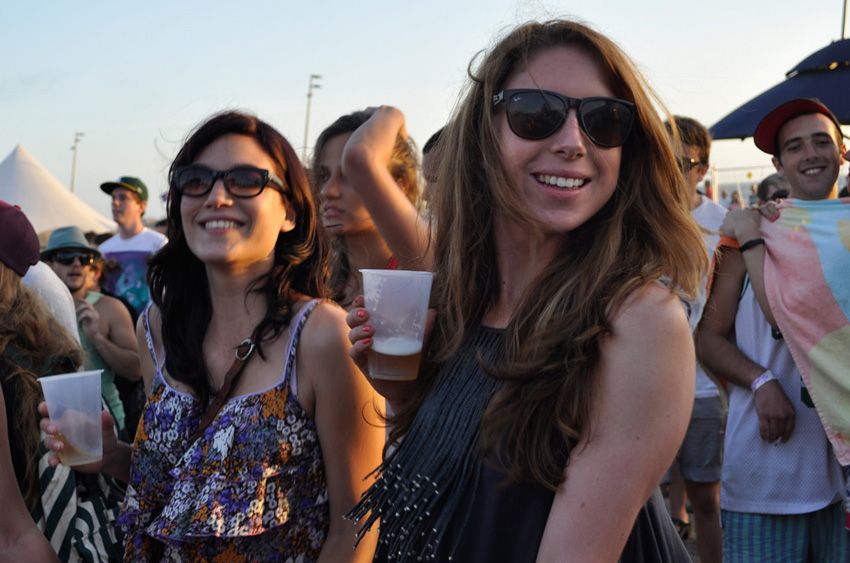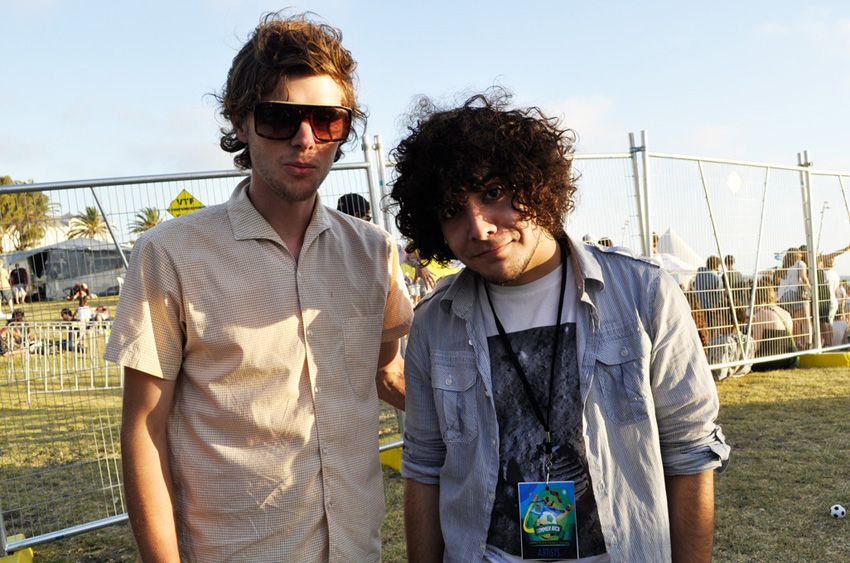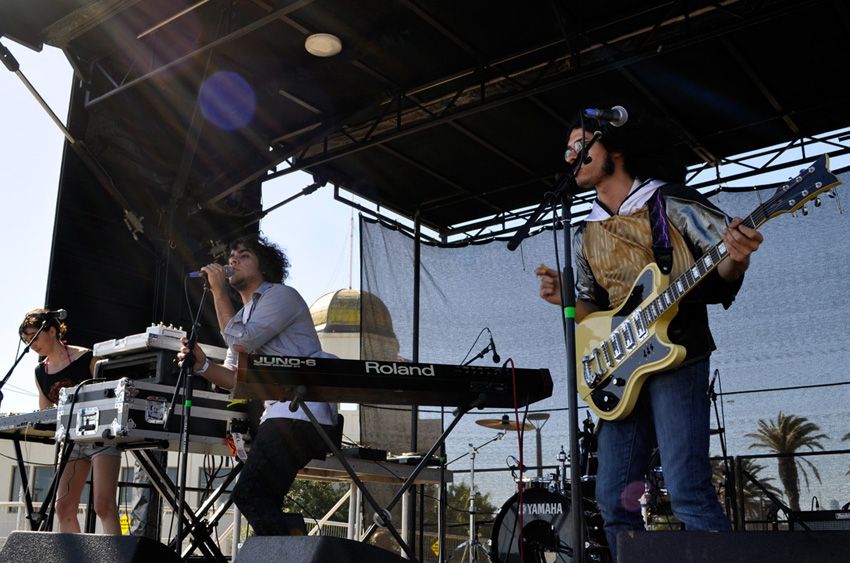 Neon Indian performing.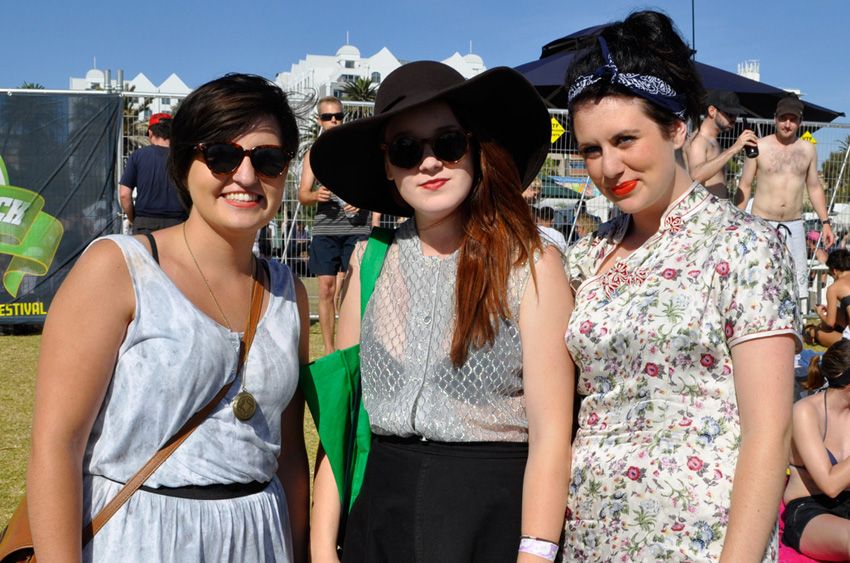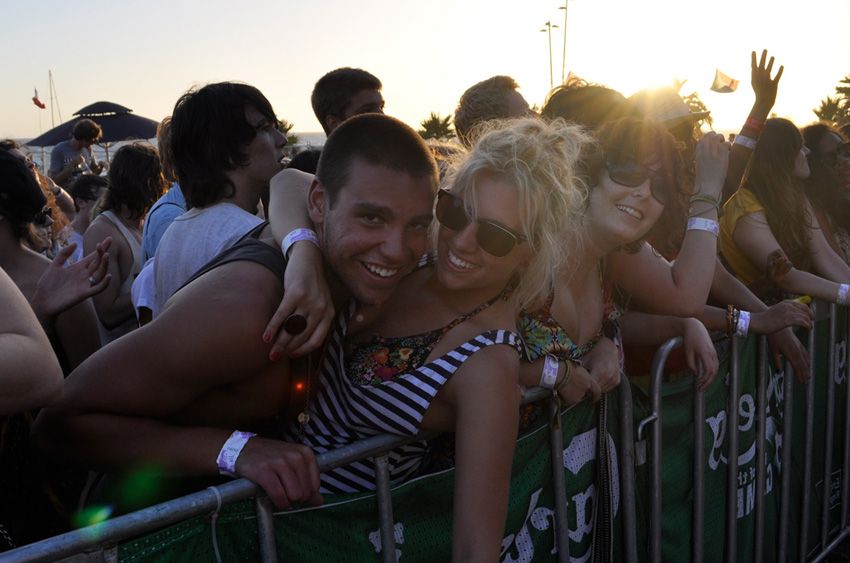 Stereotypical festival photo, loves it xxx