The cover image. I really liked Miranda and Ruby's swimming costumes with the cut outs. I can't remember who they were by though. Not that I would/could wear them anyway, ha, I'll leave that to supermodels (read Miranda) who tell people (read Ruby) to stop eating muffins. Ha.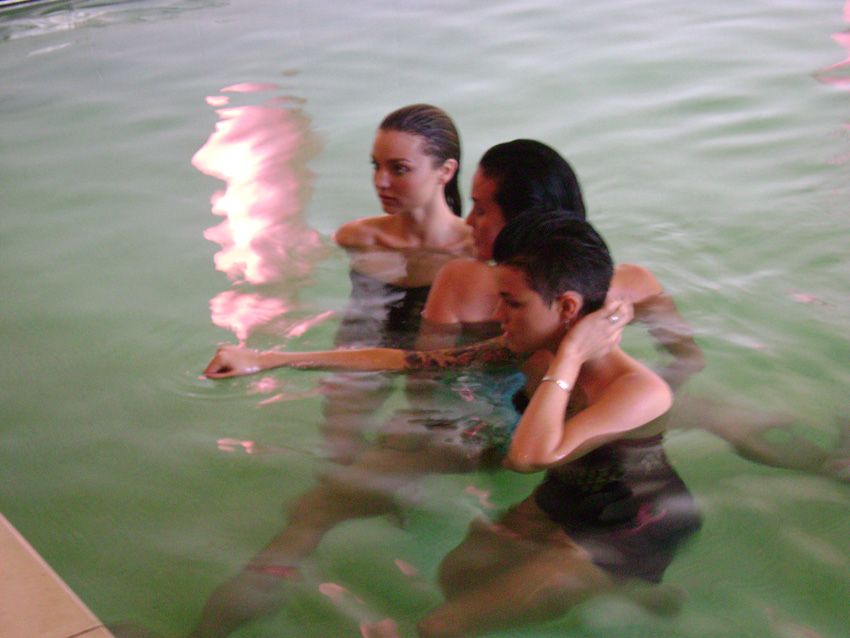 My shot of it from the sidelines.
Remember I posted about assisting on the shoot
?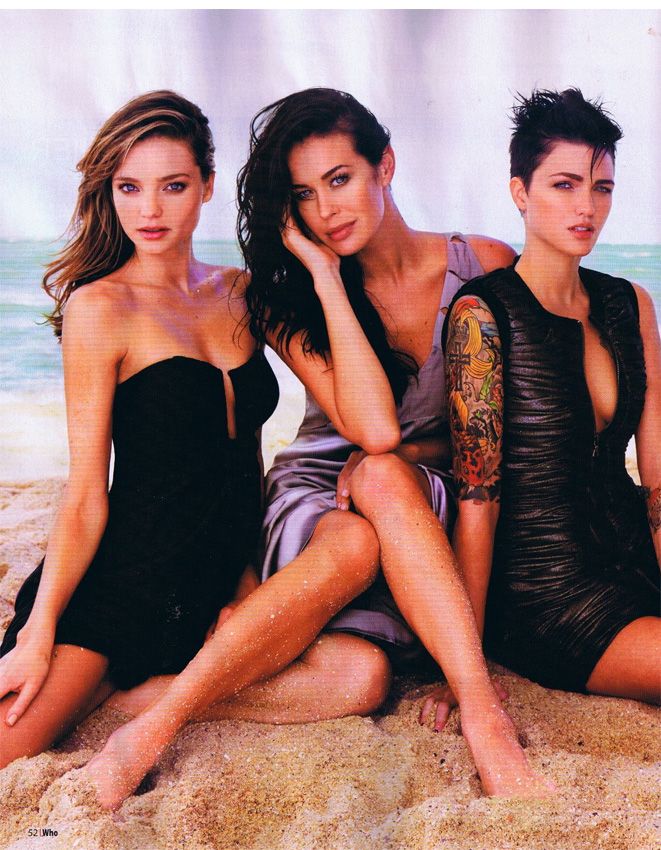 The three stars. Miranda Kerr, Megan Gale and Ruby Rose in a scan from the mag. This was the original cover shot on the day of the shoot, they obviously changed it to the swimwear shot instead for some reason? Perhaps its sexier?
My shot. It was a bloody cold day and this photo really shows it as they all are grimacing pretty badly.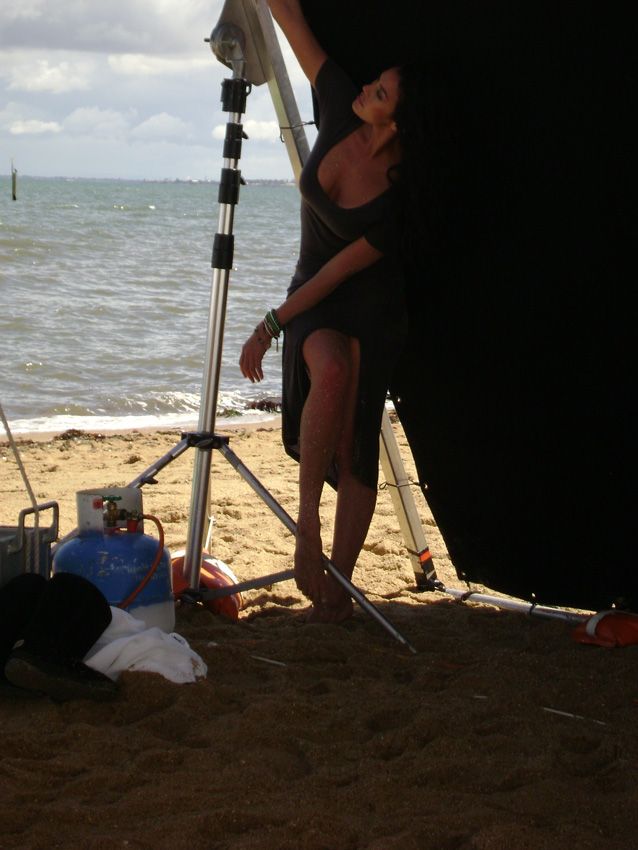 Megan's individual shot which is on the contents page of the magazine. She really worked it for the camera.
All up it was an exciting (albeit a little odd) day and its great to see the finished results.