Recently I caught up with the ever glamorous Petrova of
Lady Petrova
to talk about her new very colourful Summer collection, which is in-store as of today!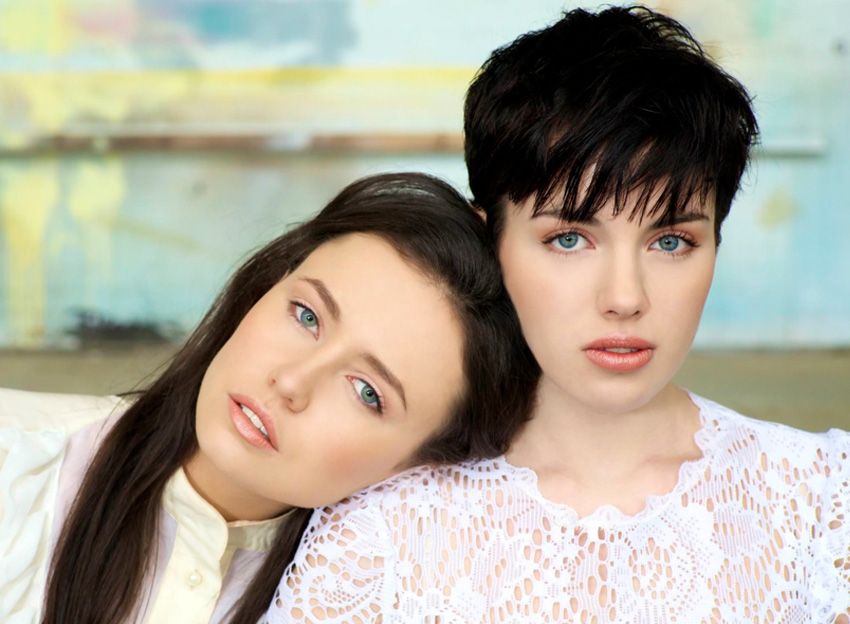 FH: Recently you re branded as Lady Petrova, where does the name come from?
LP: My father was a fashion designer & his label was called "Lord Kim," so when I graduated from RMIT several years ago & decided to start my own label it was called "Lady Petrova" in ode to him. When I opened the boutique in 2007 with my business partner I changed the name to "Lady," I am now running the label & boutique by myself again & have changed the name of the label & store back to "Lady Petrova"
FH: What was the inspiration behind your SS09/10 collection?
LP: The collection draws inspiration from the classic 80's cult film 'Heathers' & the artworks of Sonia Delauney.
The high Summer collection explores the power of cliques & colour theory.
I wanted to explore the feeling of belonging to a group, just to be part of something & named the garments reflecting this, such as the white lace dress, which is called "She's my best friend, god I hate her"
I have always been interested in colour theory & believe that wearing certain colours can influence your mood, did you know that your fingertips can read colour? I love that all colours have different vibrations & together they can create a musical orchestra.
FH: The collection is very colourful, which is coming to be known as a Petrova trademark. Do you think you could ever create an all black collection like this seasons Project Runway Aus winner Anthony Capon?
LP: This collection is very colourful due to the inspiration. I never say never, so it could be possible that I might one day create an all black range.
(I loved everything Anthony created by the way.) I just find colour & fabrics so inspiring!
I am a designer who gets very obsessed with the inspiration of my current collection that I am designing, that it is more about translating the mood of the theme rather than just being colourful for colourful's sake. My winter collection that I am working on at the moment has a much more sinister theme & will have some darker pieces.
FH: What is your favourite thing about Summer?
LP: Everything! I grew up at Bondi Beach, so Summer always feels more nostalgic & more me.
I can't wait until it is warm enough to just throw on a dress & some heels & go out without worrying about a cardigan & a umbrella!
The above white lace dress is my personal favourite of the collection.
FH: Are you attending the races? I can see that your shop is in full Spring Racing mode with beautiful vintage hats and handmade fascinators.
LP: I would love to go to the Races this year, but I just don't have time! I do dress lots of ladies for it, so I feel like a little bit of me is in every outfit!
I love the tradition of the Races & the effort most people in Melbourne make to look their best, anything that encourages lots of accessories & colour co-ordination is fabulous to me!
Yes, I do have heaps of pretty hats & fascinators in the shop this year, I have a mixture of vintage, new designers & one off pieces that I have hand made.
FH: What can customers look forward to in store at Lady Petrova in coming weeks?
LP: I have so many exciting labels arriving in the next few weeks, my summer collection will start to arrive this week! State of Georgia, My Pet Square, Little Gracie, Saxonne, Talulah, Sumakhi & many more Australian labels will also be arriving weekly in the lead up to Christmas!
I love the naughty girls in the school toilet vibe of the lookbook
To become a Lady all one needs to do is visit Lady Petrova, who can often be found drinking raspberry cordial and eating cupcakes at:
Shop 3
237 Flinders Lane, Melbourne 3000
(down Scott Alley)
View the whole collection and shop online at
Lady Petrova