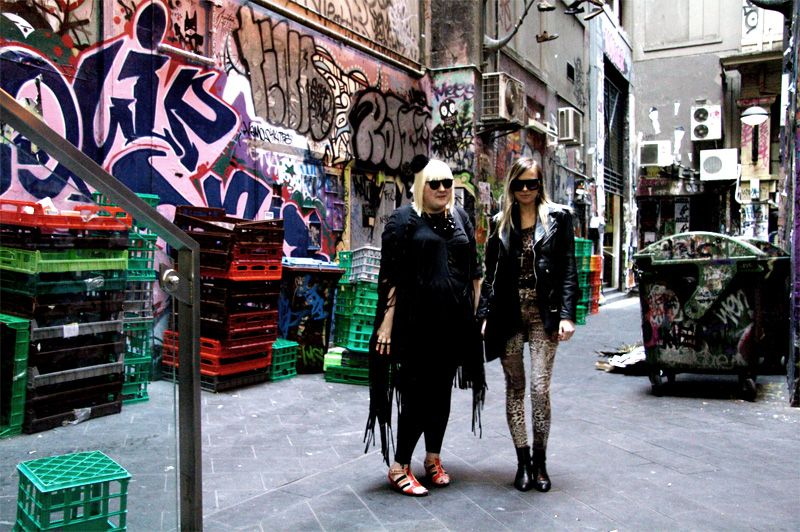 Nadia from
Foxyman
and I were out having coffee (well we both don't drink coffee so I had a coke and she had a sprite, ha) and walked past this famous Melbourne landmark (yes an alley full of garbage is a Melbourne landmark) and we both couldn't resist using the self timer on her camera to take some shots. Here are the hilarious results.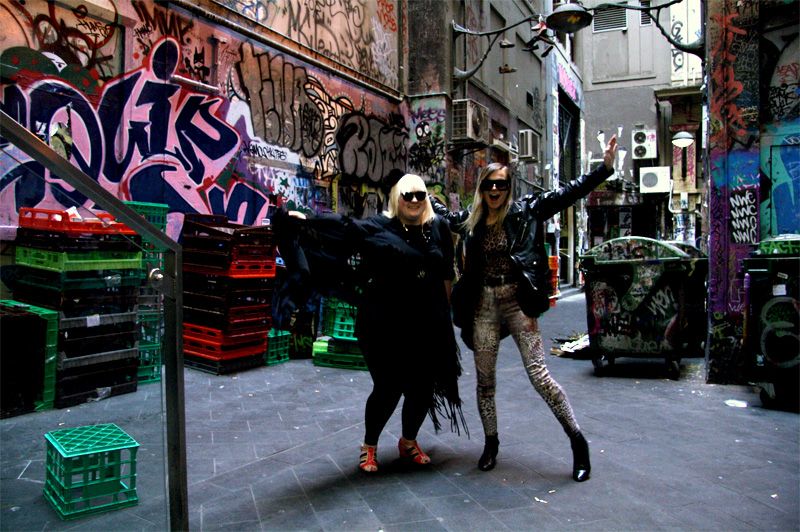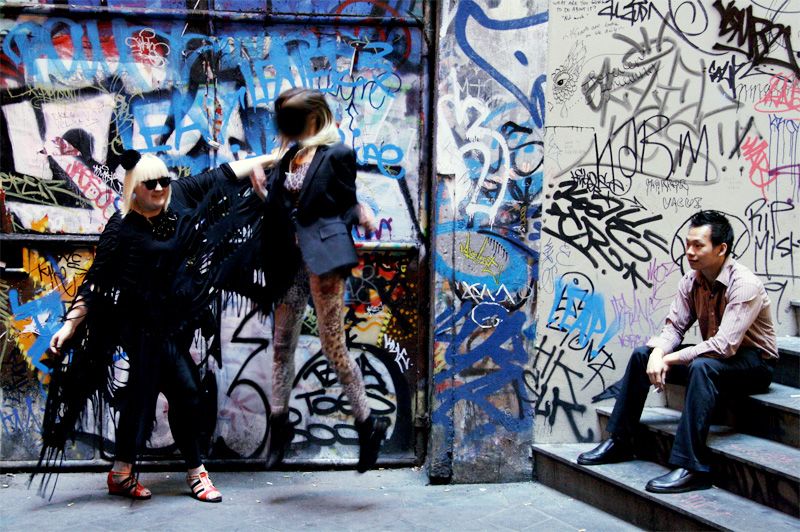 This guy just sat there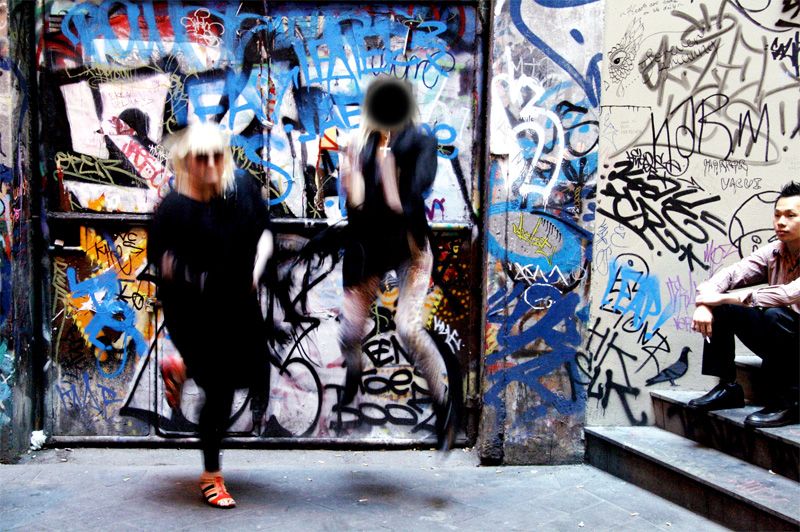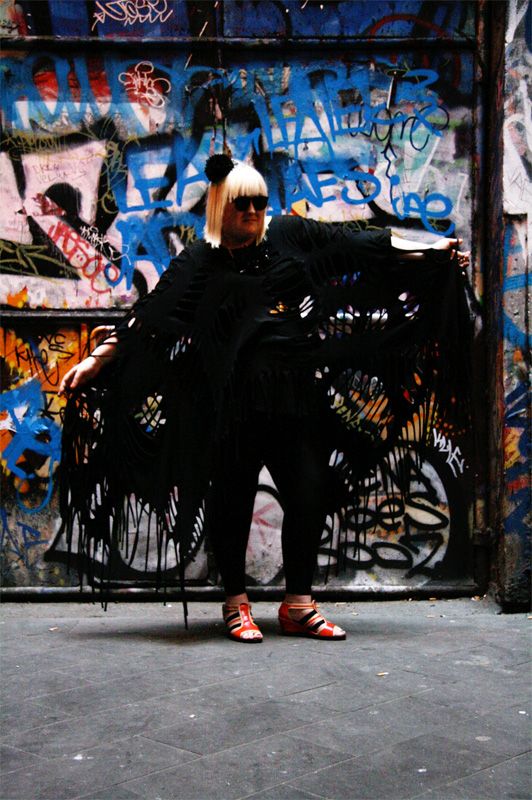 I'm wearing my Romance Was Born cape, a Sportsgirl dress I picked up on sale for $10, my sweet as Make Believe flower necklace and Sportsgirl sunnies.
Like my new wedges? I bought them at QBF for only $60. I'm in love.