This morning was the official launch of
Spring Fashion Week
here in Melbourne. And as
Melbourne Street Fashion.com
is taking part in this years event with an exhibition at
Comeback Kid
we were invited to attend. The event started at 10:15am sharp, and luckily Carlos and I were just in the nick of time to see the unveiling of this years face of the festival, Jessica Hart, who was in attendance via pre recorded video. Mayor Robert Doyle was also there, albeit in person, just to amp up the awkward factor. I'm sorry but how much better a mayor was John So?
What I wore: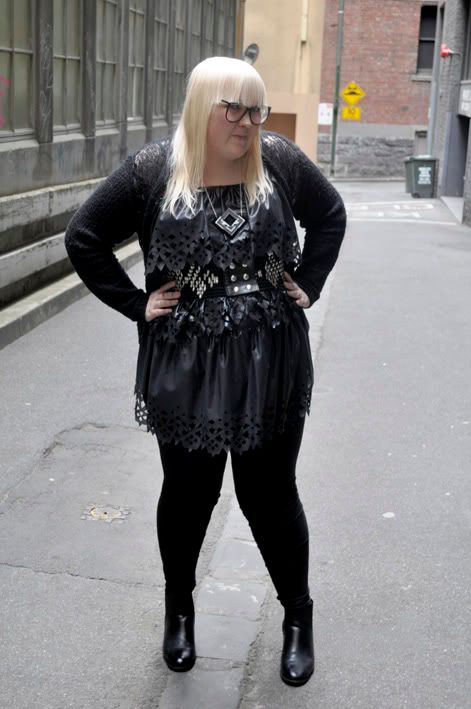 Dress: NEW Gorman dress. Down from $459 to $100.
Leggings: New from Deborah K for $9 (very similar to all my other leggings)
Boots: Rivers on sale for $28
Cardigan: Sportsgirl, it was on sale for like $50 if I can remember correctly?
Belt: Tokyo for $50
Necklace: Lola&Bailey from
Alegorie
for $55
I wish I took a photo of Carlos, he looked smashing in his faux fur studed jacket from Diesel. I guess I have the the whole week in September to photograph him in his amazing clothes. I can't wait, I'm so excited.