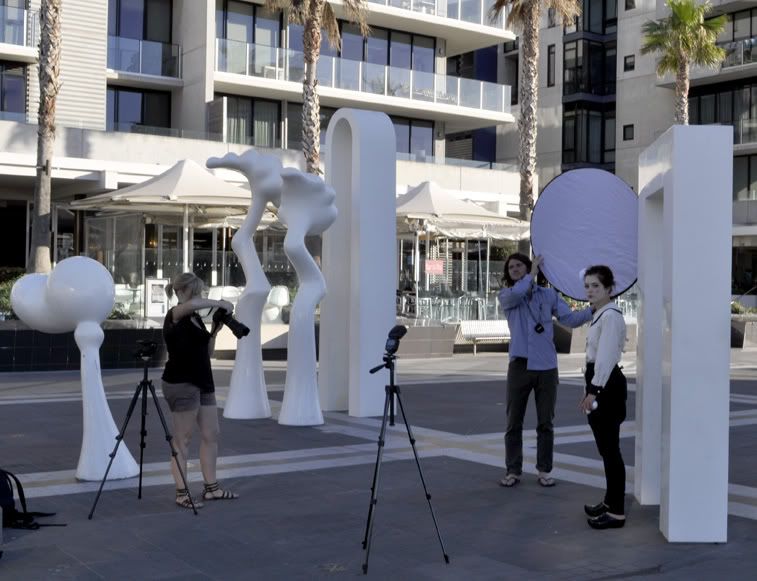 A sneak peak at the shoot I styled for
Pockettozine
which will be out on the 12th of Feb. The photos from it look amazing. I was able to get lots of clothes from designers for the shoot (the pants above are Gorman drop crotch organic cotton from this season) which meant me visiting designer studios and choosing what I wanted....so much fun!!! This outfit is more tame than the others, so you will just have to wait and see the crazyness that I created.
Last night I went to a gallery opening at Gorker gallery.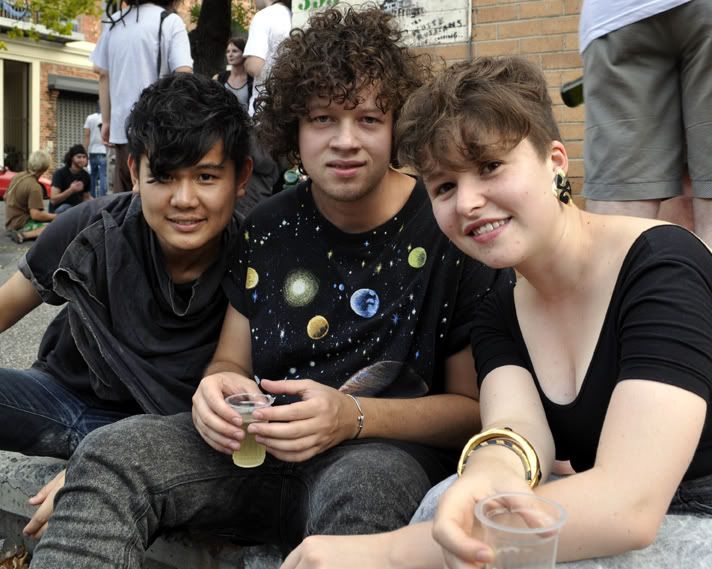 Ricky, Pat and Greta were there, haven't seen Pat and Greta since New Years (I haven't been out much since then as trying to save) so it was super great to catch up.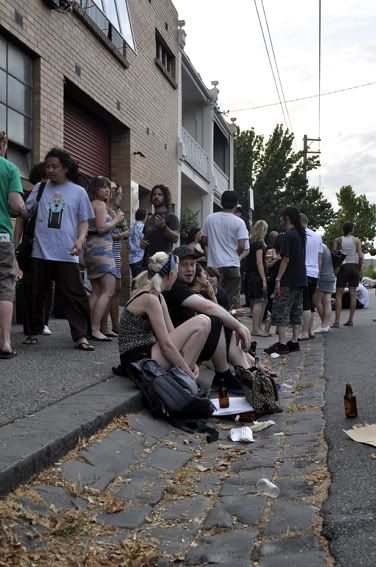 OH and I have changed my blogs name to just Fashion Hayley now...I was no longer feeling "Fashion Hayley Hits Home", such a mouth full.