I had a Japanese blogger friend visit me this weekend. The reason he was in the country was to go to a conference about his exciting new tool for street fashion websites (he studies computer science) which isn't finished yet but it is set to revolutionise the field. His name is Toshi and his blog is the
Japanese Street Report
where he compiles images of current trends. See he is an "otaku" which means someone who is obsessed with something, like anime, or train spotting...well Toshi's obsession is street fashion. So it was really interesting to have him around because we both have the same obsession.
Anyway on his first night I took him down to St Jeromes and while there we met this girl Emily, from Geelong who is on THE SAME FLIGHT as me to Tokyo in February, her first trip overseas. What a coincidence hey? Anyway she ended up suggesting we hire a car on Friday and head down the coast. Toshi was only here for 3 days so it was an opportunity to see the "many beautiful natures" that Australia is famous for. So Emily stayed over and in the morning we hired a car....not so easy though as Emily is 22 and on her P's so they wouldn't let her hire the car, so we had to use Toshi's licence to get the car and he was meant to do all the driving...Well getting the car out of the parking space was scary enough with Toshi's driving (he has only driven twice before) so Emily drove the rest of the way. Lol naughty us.
Oh and the whole time Toshi was here it RAINED! It never ever rains in Melbourne, and not for 3 days straight!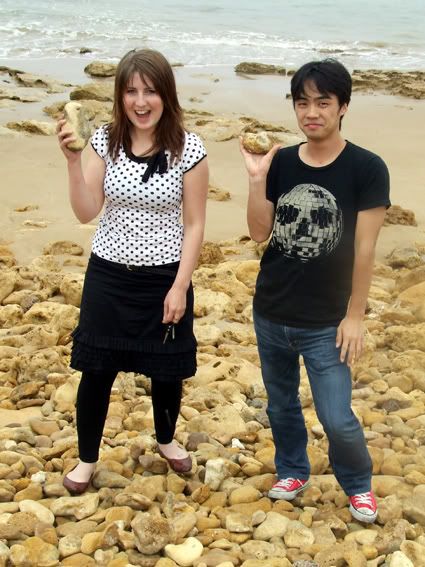 Toshi and Emily at the beach.
We saw WILD Kangaroos! Toshi didn't believe us when we said we probably see some on the way, he thought we were lying, haha Toshi we were telling the truth!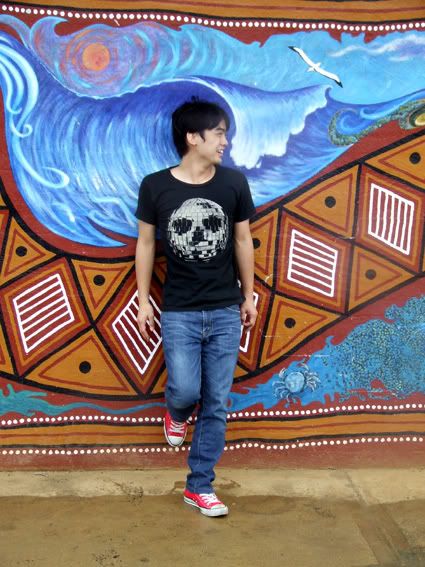 Toshi Posing in front of a public toilet.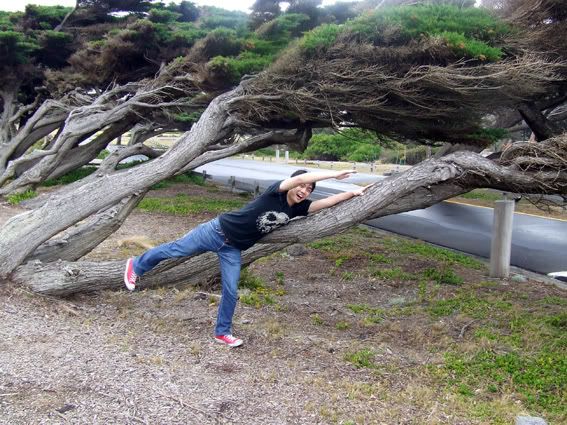 He was very impressed by this tree.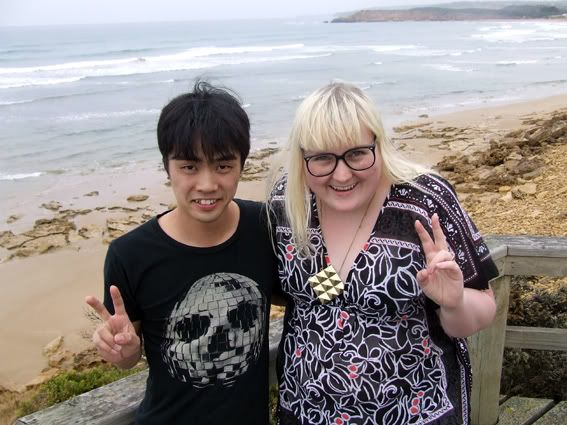 I look like crap.
We saw a WILD Echidna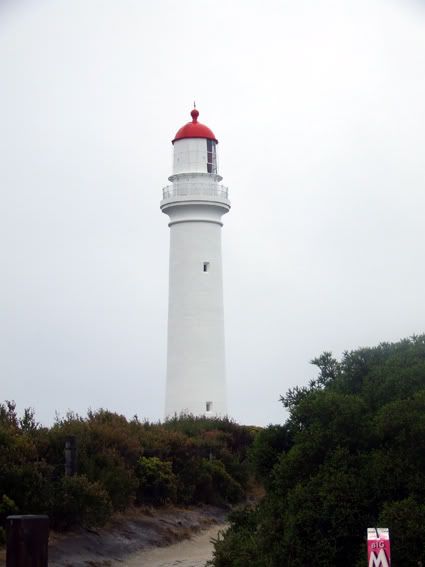 The "Round the Twist" Light House...and a Big M I didn't notice before, lol.
Beautiful nature.
The waterfall in Lorne.
The River Tea House in Lorne.
Where we had Devonshire tea.