The Social Outfit
, based on the successful
Social Studio
in Melbourne's model of fashion social enterprise working with talented people from refugee communities is hoping to open its doors in Newtown in 2013. At the helm is Jackie Ruddock from
What Ken Be Done
fame, a blog where Jackie pledged to wear 1980s Ken Done inspired fashion for 365 days to raise money for young refugees in Australia which went on to raise a whopping $25,000 for the Social Studio in Melbourne. Last night I was invited to photograph the runway show which showcased designs from the Melbourne studio, to help raise awareness of the initiative and hopefully garner some much needed investment to get the project off the ground.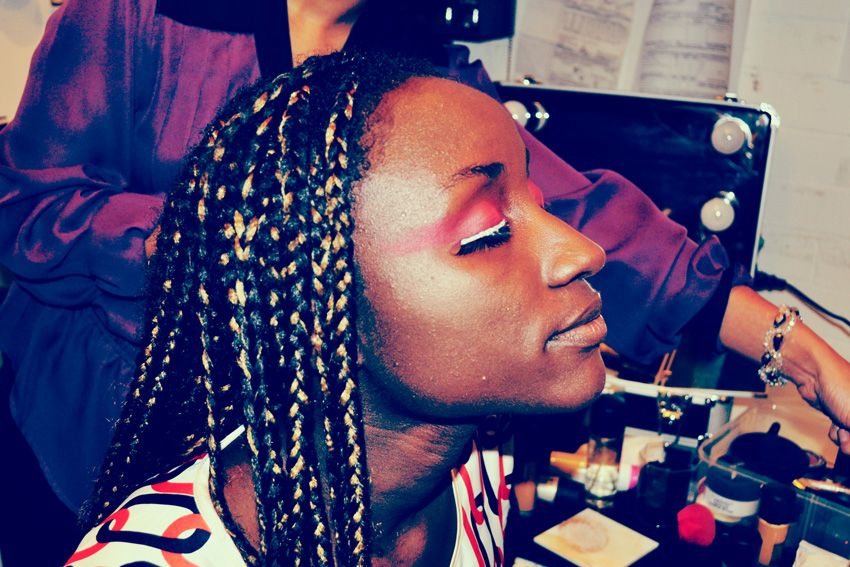 The Social Outfit, like the Social Studio in Melbourne, aims to be a training and education centre for refugees arriving in Australia. In 2013 The Social Studio aims to set up a shop, cafe and fashion design studio in Sydney's Newtown, which will not only offer training but also employment opportunities for the refugee community.
Behind the scenes of last nights fashion show was a whirl of colour and excitement.
Jackie asked me to take some individual photos of the models in their outfits and this was a favourite of mine by far.
The make-up was outstanding.
This dress got a lot of cheers as it walked down the runway.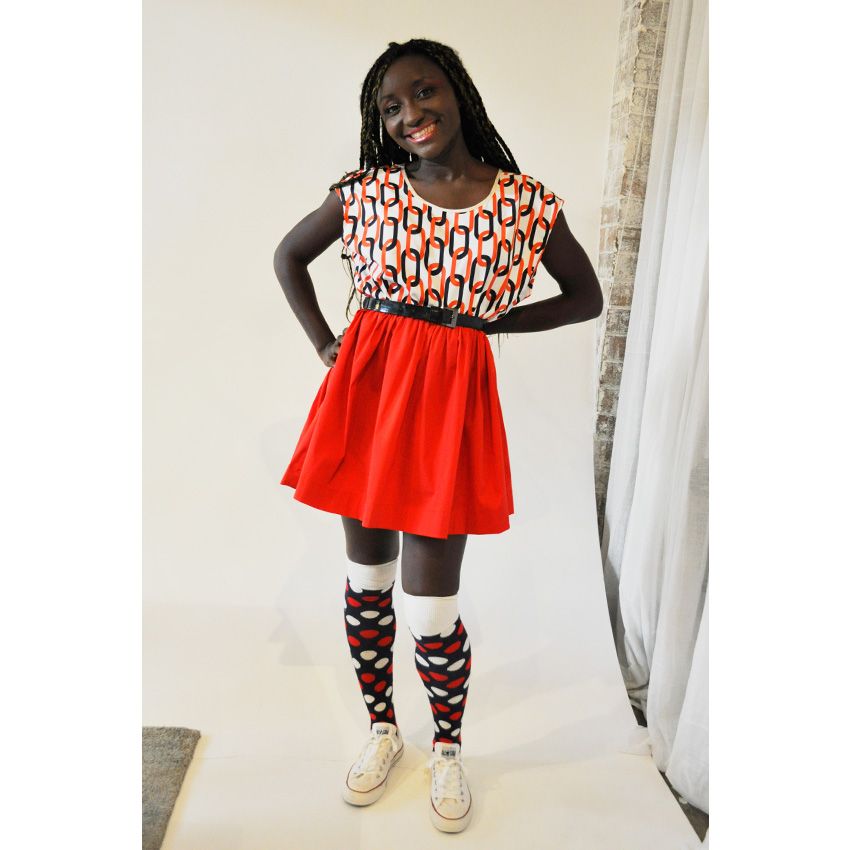 Such a cute look, I especially loved the styling with the Happy Socks and Converse sneakers.
The perfect party look.
Again the make-up was amazing.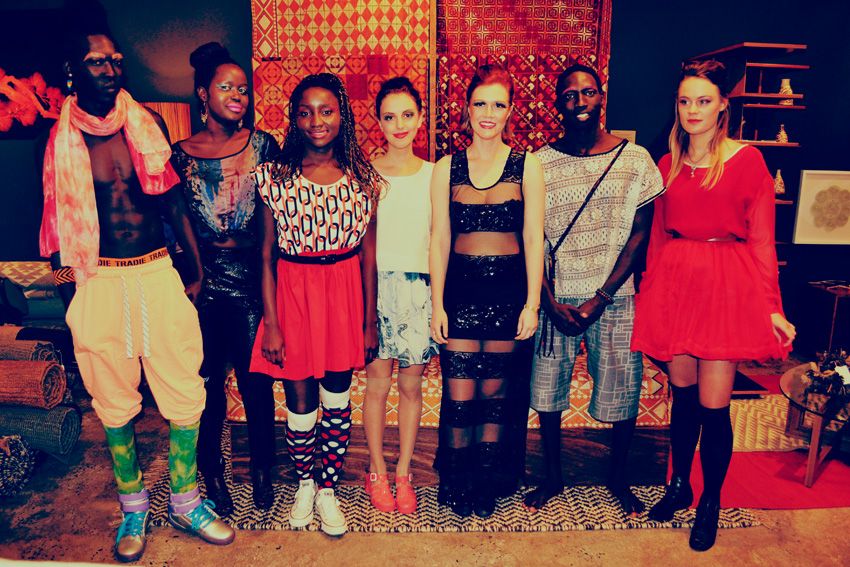 All the looks from the runway show. All made and designed in Melbourne at The Social Studio. I can't wait to see the designs that Sydney's The Social Outfit creates in 2013!
For more informaion about The Social Outfit and to follow its story please read and bookmark Jackie's blog
Show Tell Share
.
What I wore
Sheer tee
Op shop
Tropical print maxi skirt
Boutique in Melbourne
Belt
Vintage
Floral headband
DIY
Bird necklace
Op Shop
Fuchsia lipstick
Sportsgirl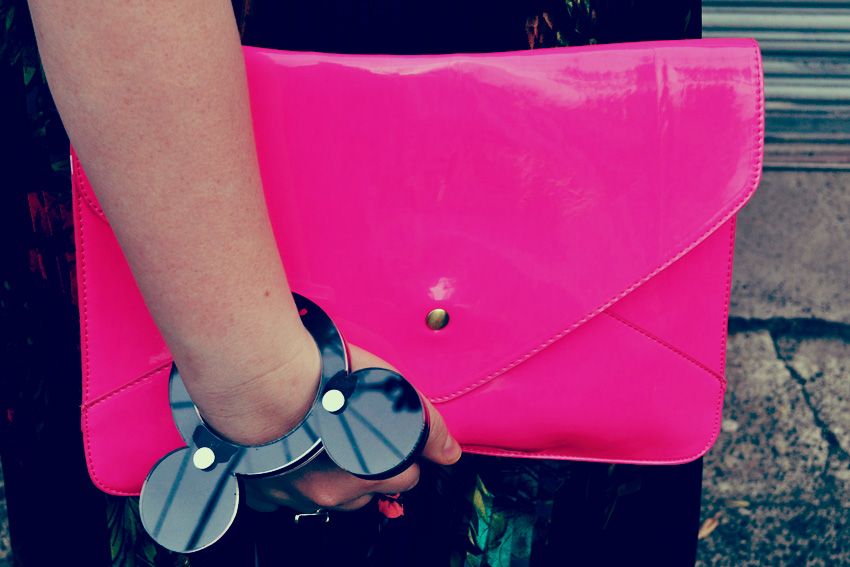 Neon pink clutch
Boutique in Paddington
Mickey mouse ears bangle
ESTATEofMIND
Pink jelly heels
Juju Babe's in fuchsia from MrShoes UK