Scanlan & Theodore
Crisp & clean, the Scanlan & Theodore edge was evident in the shapes, cuts and dark lipstick.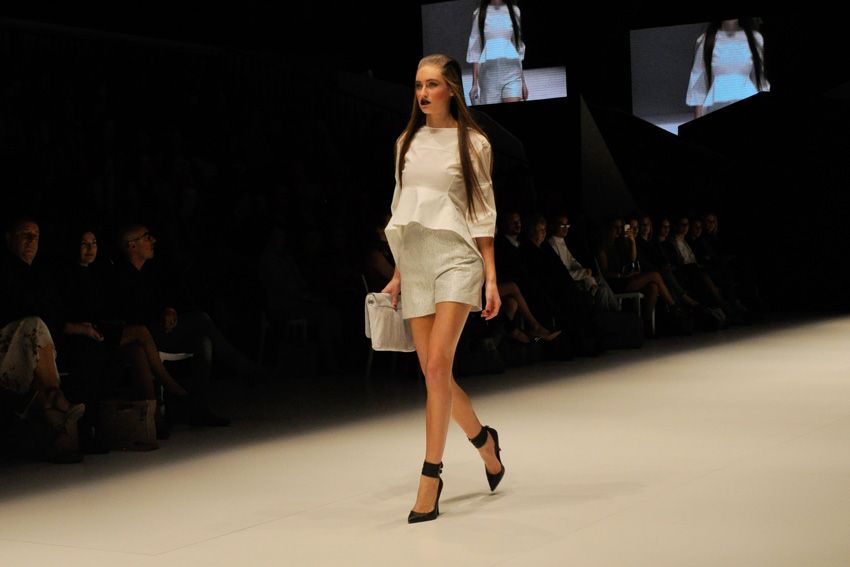 Maticevski
On trend peplum's graced the runway but I was most taken with the simplicity of the outfit below. Perfection.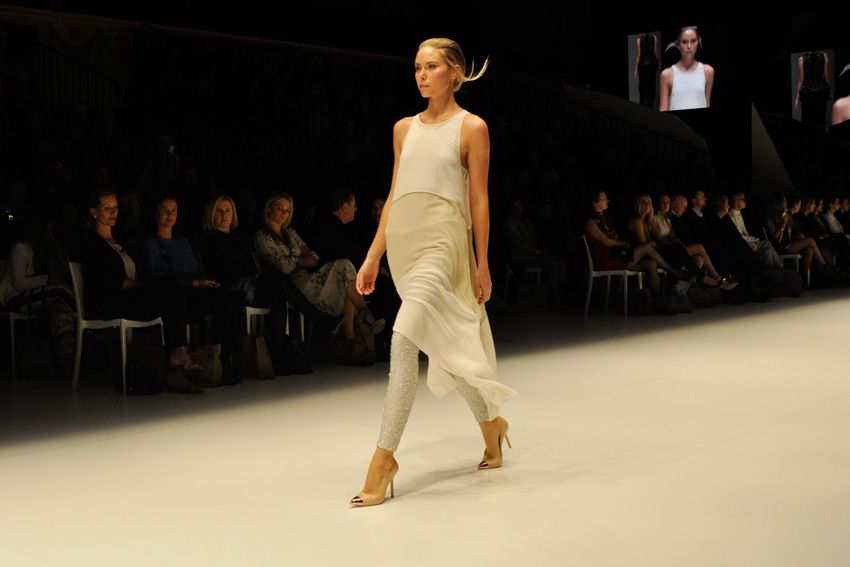 Gwendolynne
Beautiful bridal, I loved the use of the non traditional lace cap veil.
Christine
Bright, bold with statement making accessories being the key. I am in love with the sunglasses.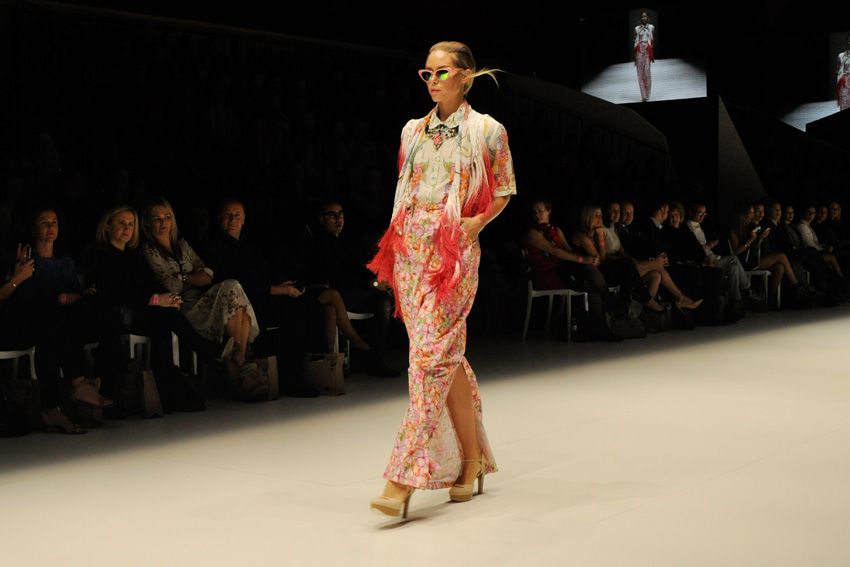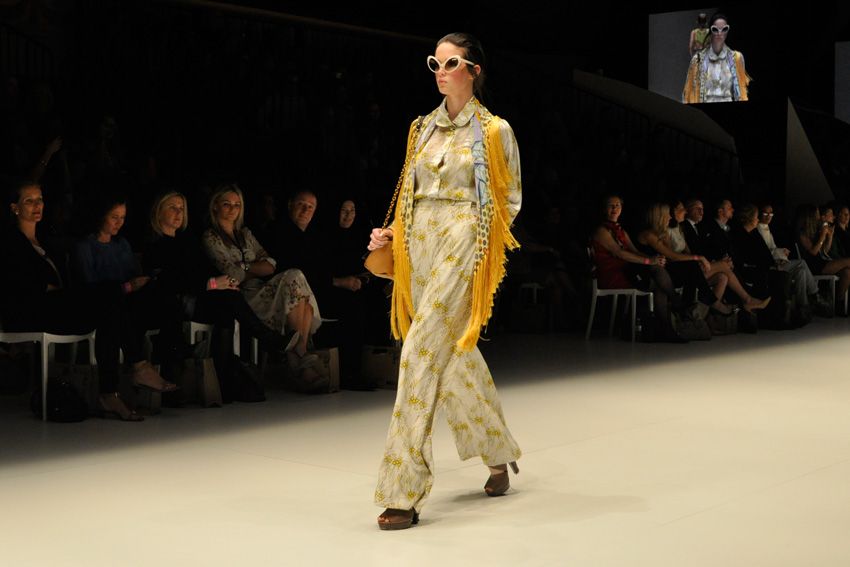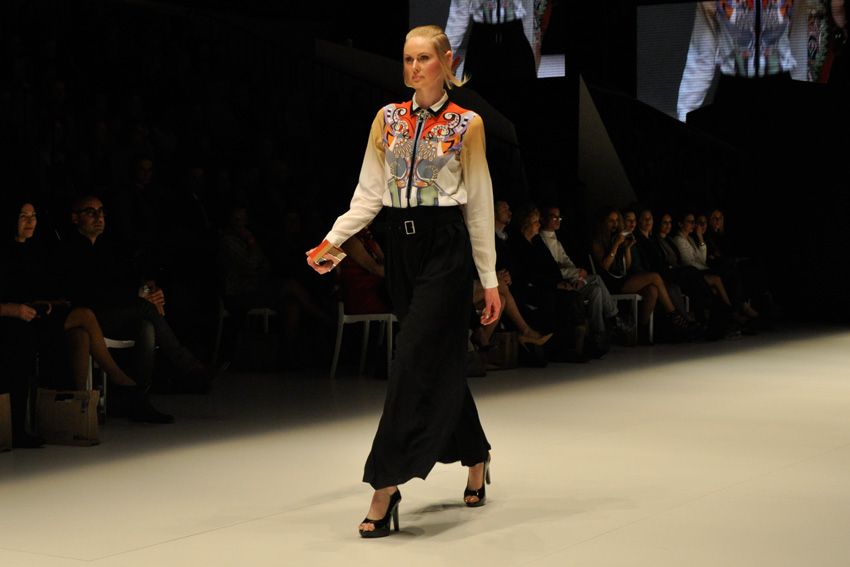 Aurelio Costarella
The headdresses stole the show. Seeing an Aurelio Costarella collection on the runway is as close to couture as you get in Australia, the detail on the dresses is so intricate and yet not fussy at all.
Michael Lo Sordo
Aqua, floral mirror'd prints and metalic pieces all on trend must haves for Spring Summer.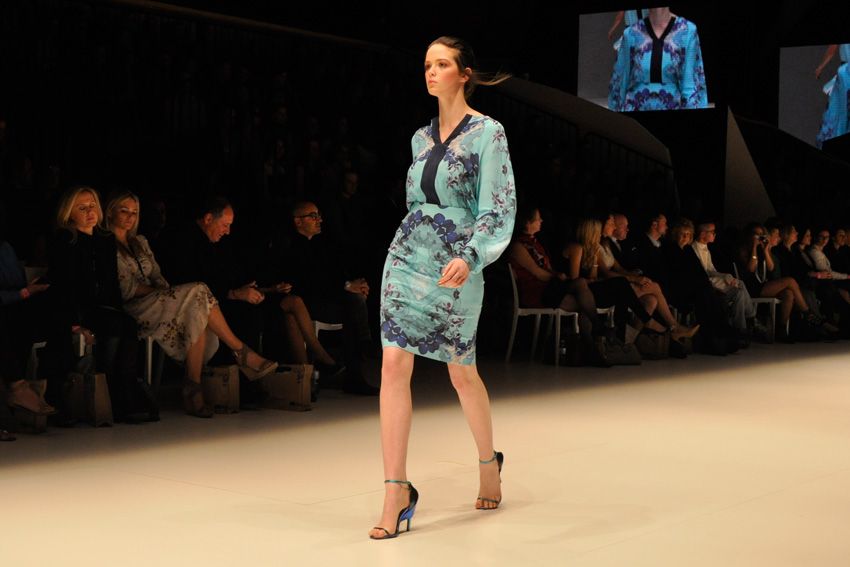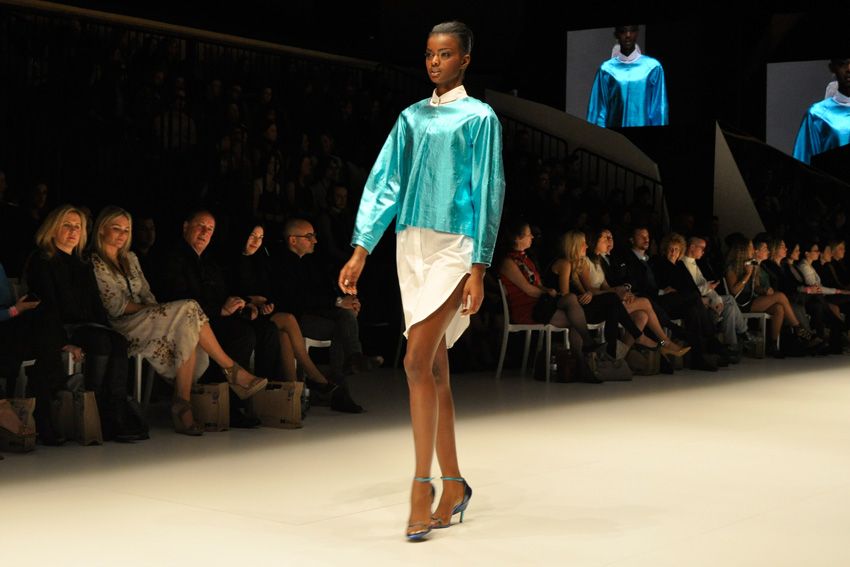 Ellery
The darling of the Australian fashion industry proved once again why everyone can't stop talking about her.
Lui Hon
Lui closed the show with dramatic lighting and a collection that seemed to move slightly away from his past work as I don't remember seeing colour in his previous collections before (although I may be wrong) and fringing is something he hasn't worked with since his Project Runway days. The Lui Hon singature is still there namely his love of string belting/ties and his use of pleating/folding in an almost origami way.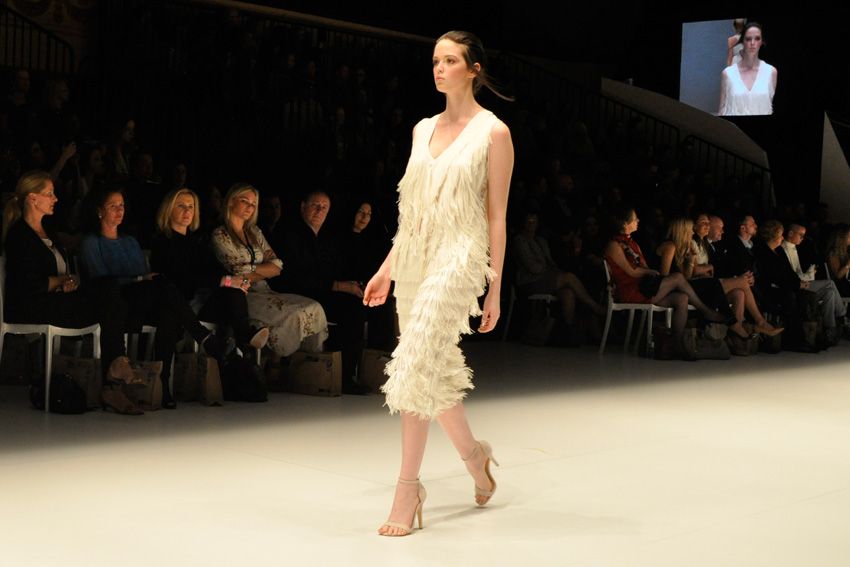 The final walk through of a brilliantly styled and orchestrated first night of Melbourne Spring Fashion Week. I'm looking forward to the rest of the week.