Gisela Ramirez
is a Sydney based plus size designer (and an amazing
blogger
) whom I've admired for a while. I was very excited when she kindly invited me to her launch and runway show in Darlinghurst last week. She makes the type of clothes that often larger women are told not to wear, think sheer tops, cut out panels and figure hugging bodysuits, which if you have been reading my blog for a while you will know I love. Remember
this post
where I wore a red sheer dress and bike shorts? Did I ever tell you about the negative comments I got from anonymous commenter's afterwards? Apparently I'm disgusting and fat people should never ever wear such things. Oh and the other night when I wore my sheer blouse from
this post
to a fashion industry event I came home to aggressive anonymous tweets from someone who said they were at the same event and apparently I was the laughing stock of the party, cos you know I'm fat (shock horror) and wearing sheer! I deal with this shit all the time and I don't let it ever get me down. People need to learn that I wear what I like, always have and always will. Deal with it!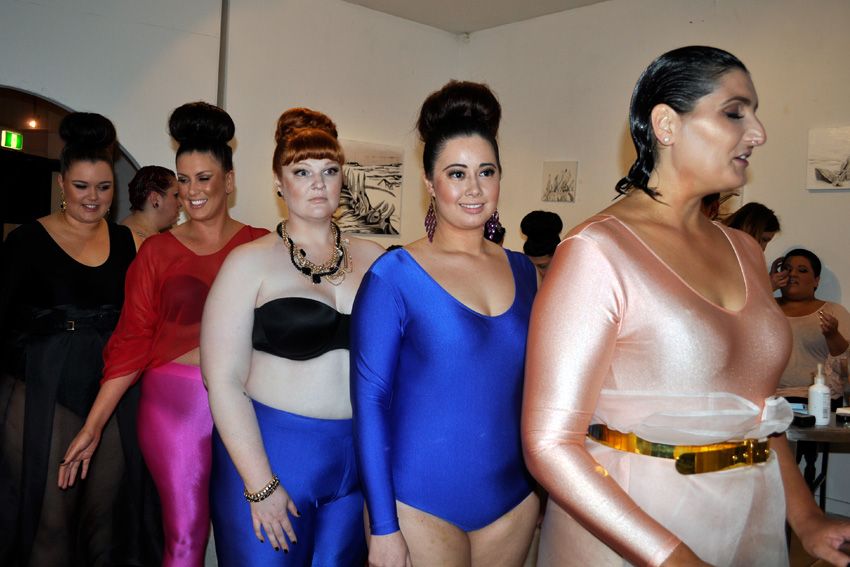 Anyway, back to Gisela Ramirez's kick arse show. Here are some back stage shots of the models during the runway rehearsal, looking hot in lycra. I'm ordering a pair of the
leggings
as I type.
Bold n gold, loves it.
The styling was perfect, bold earrings and chic up-do's.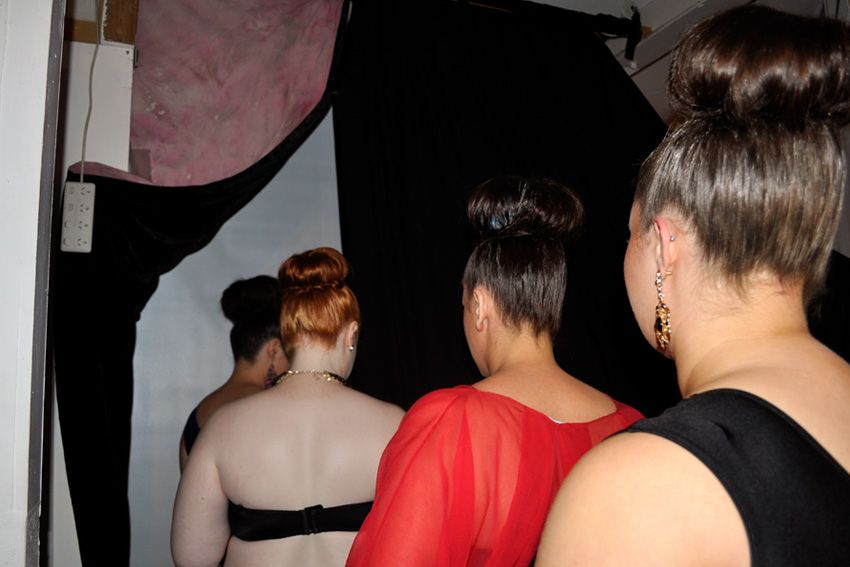 Waiting in line to make their entrance.
This event had some of the best dressed attendees of any event I have been to in Sydney. People who weren't wearing the usual paint by numbers style that industry types seem to stick to, give me some frigging gutsy street fash pleeeeaaaasssse. So over beachy.
Thank god for these kids, doing colour blocking without the rules.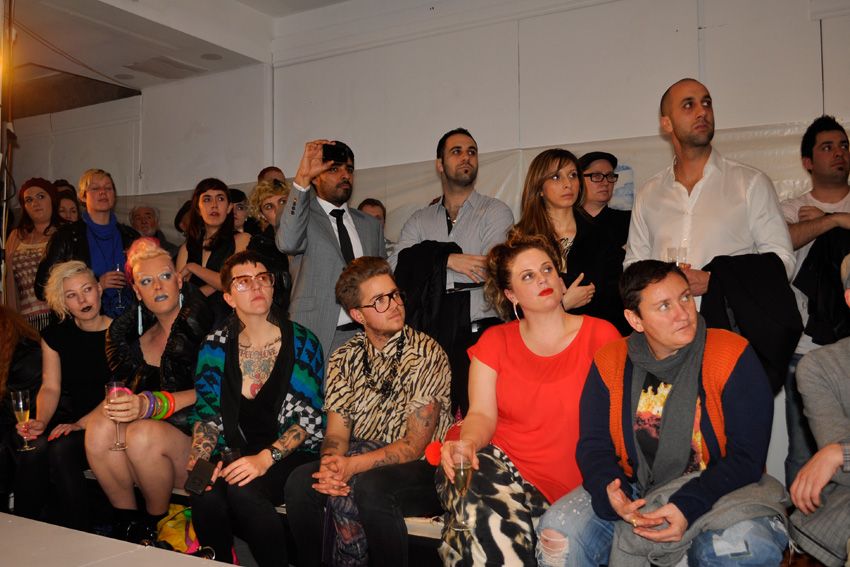 A pretty radical front row.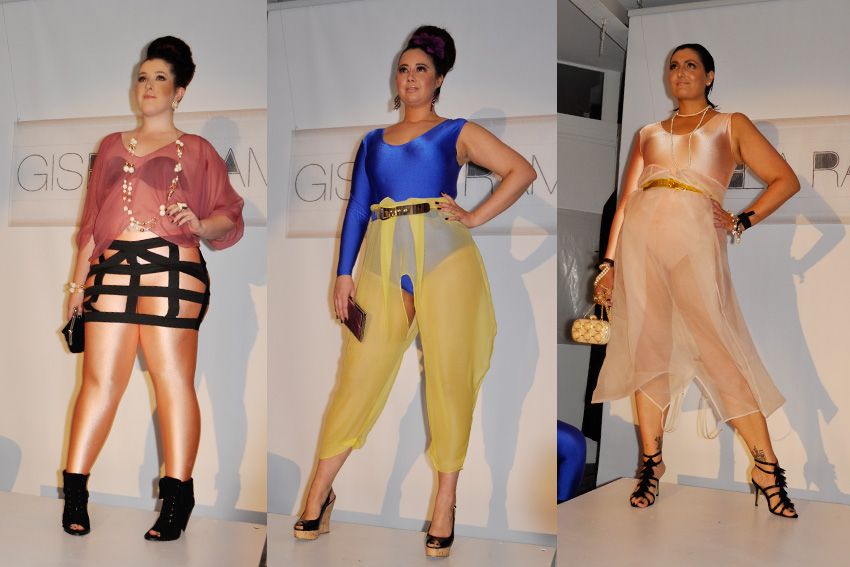 The fashion on show. Perfect pieces for the "beach to bar" vibe that magazines always talk of that I have never actually experienced (Hey I'm from Melbourne, we pretty much don't have beaches ok?) We do have bars though, lots of them dotted around the city in lane-ways. I'd wear these looks there.
The final walk saw the models all parade down the catwalk in cropped t-shirts with the words "FUCK FLATTERING" printed in bold across the chest. Um yes please. I'm as guilty as Paula Joye or any of the current STYD team of writing bullshit about flattering bodies when writing about fashion as my job, but I actually don't believe in any of it (unlike those mag hags). What I do believe in though is wearing what YOU WANT, and what YOU FEEL COMFORTABLE in. So for some people that may be an outfit that they, due to social conditioning and/or years of fash mag reading, believe is flattering then so be it. For me it means feeling good about myself in my clothes, which has taken a few years (my teenage years were hellish) but has got to the point where blog comment and twitter bullying don't bother me in the slightest. Talk to my arse cos the face ain't listening.
*photo not actually of my arse.
**I actually like lots of people who work at STYD, I just was trying to make a humorous point.