Moth design set the mood.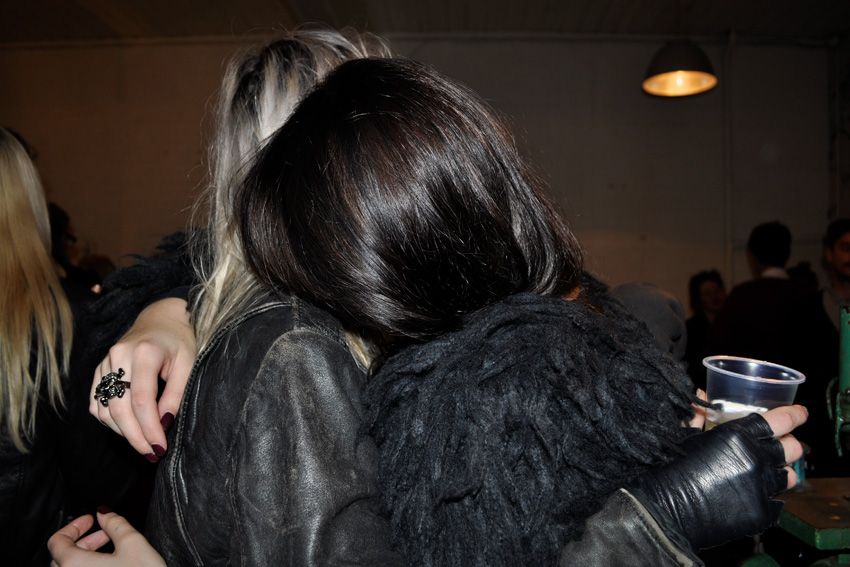 Friends embraced.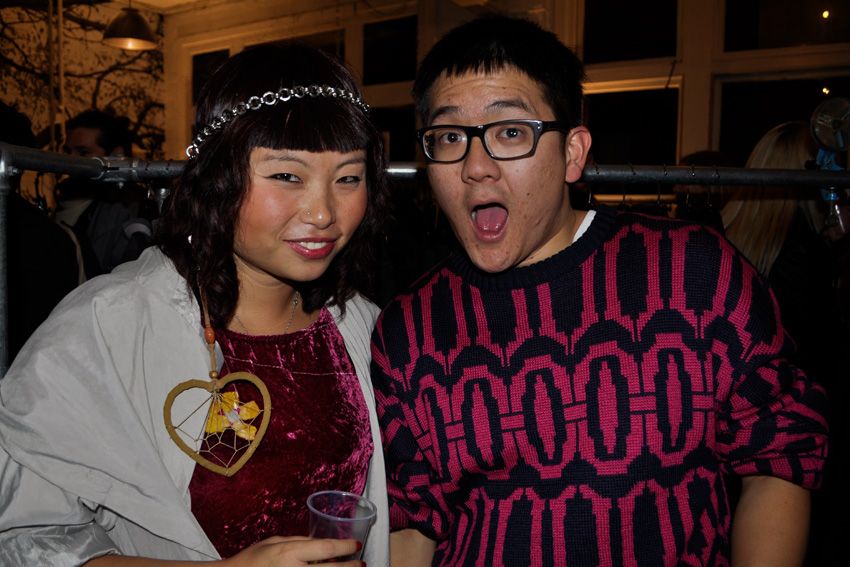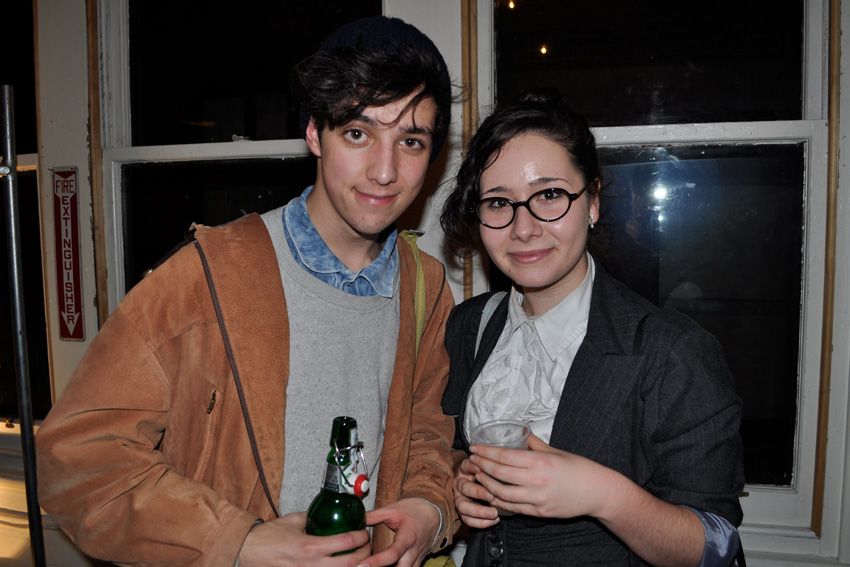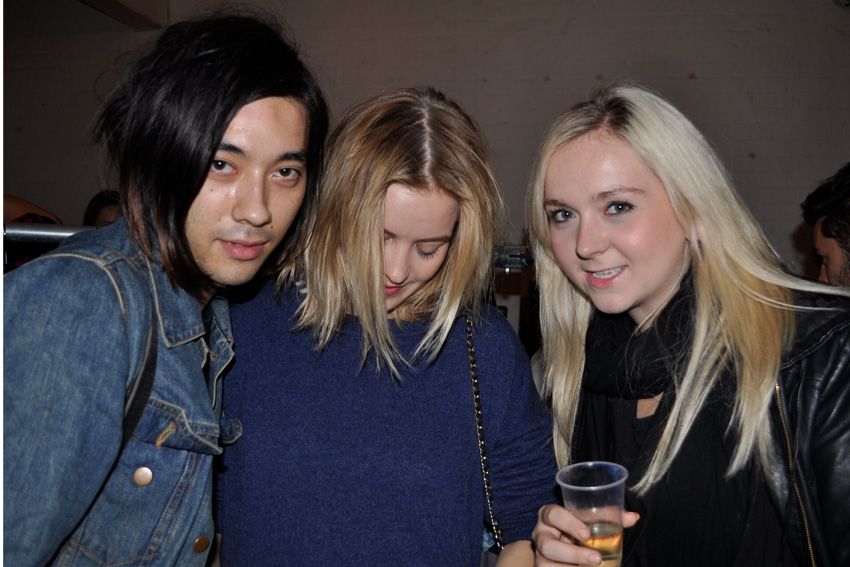 Nadia's jacket rocked the
Discount
logo.
Vlad's Margiela tabis met my authentic Japanese workmen sneaker tabis.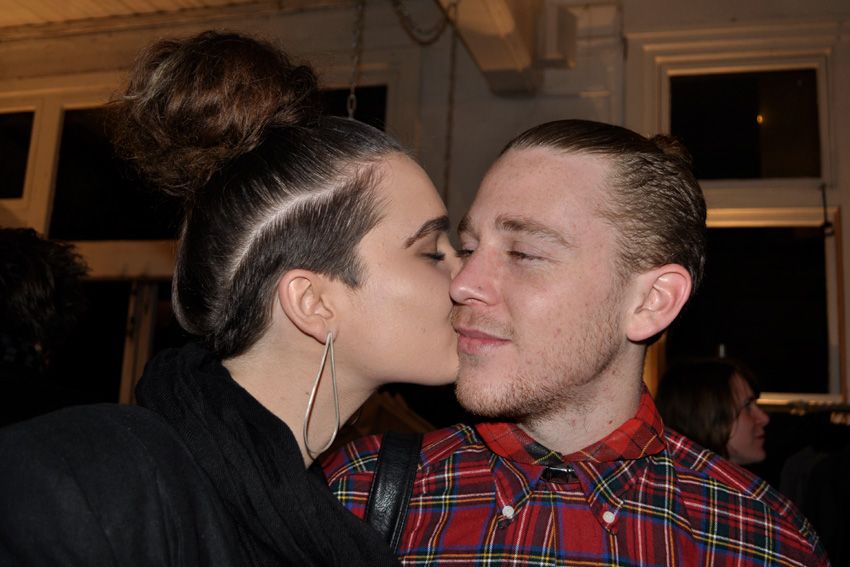 Air kisses are so last year.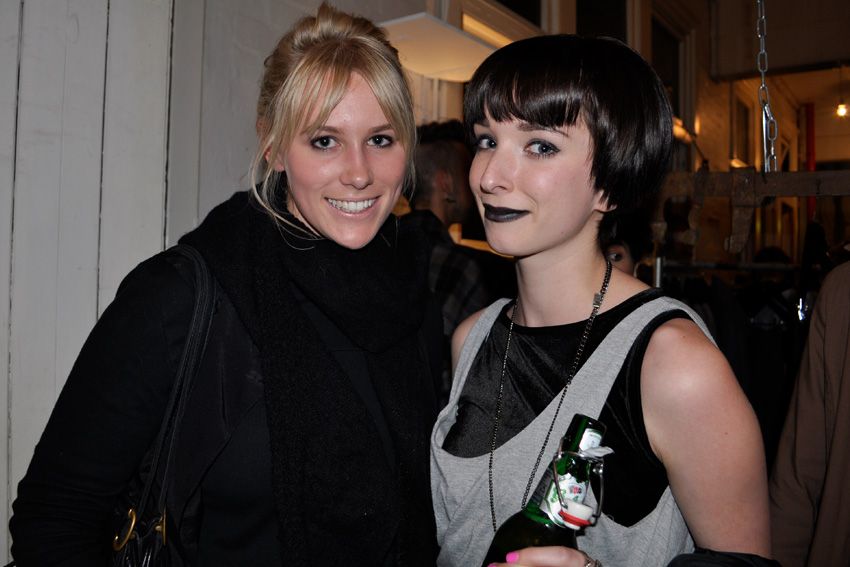 Best lipstick ever!
New blogger from
Fallen Women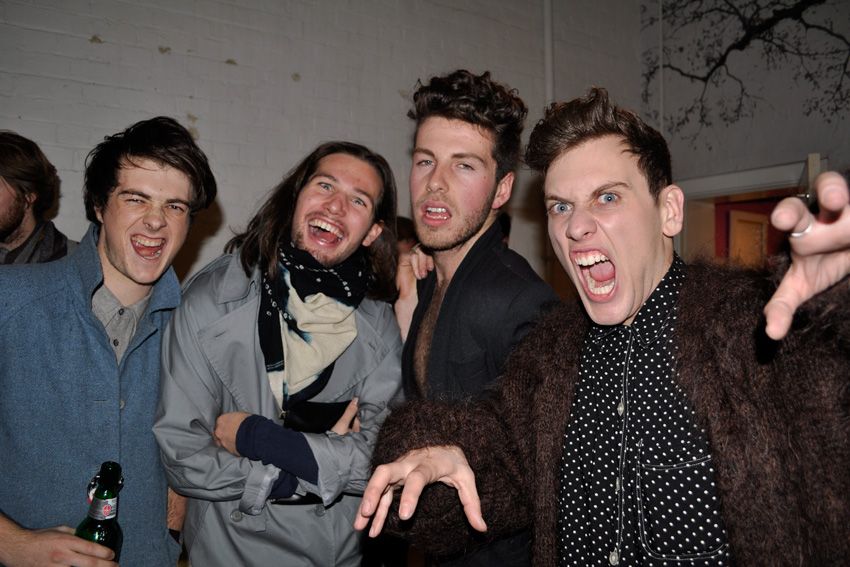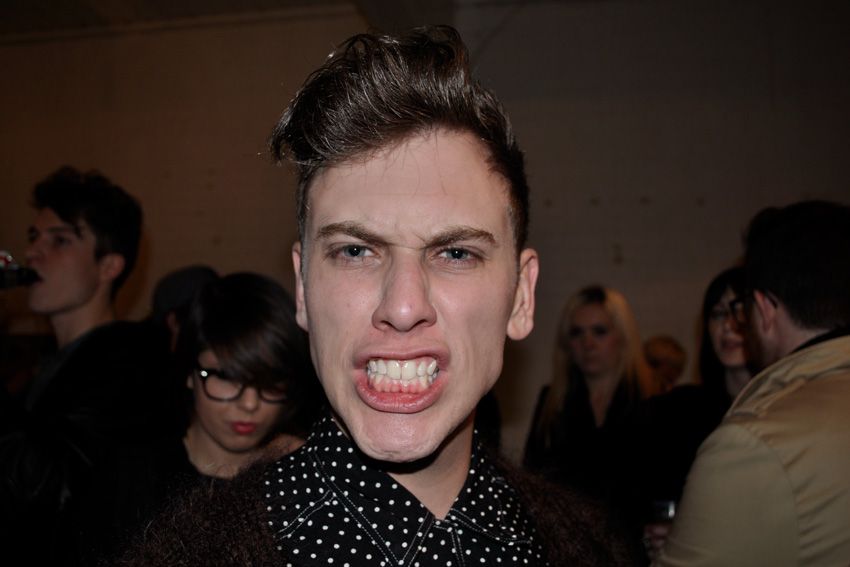 Vlad, from
Shifting Identities
, pulling the best face EVER!
Alicia from
Sea of Ghosts
and Greta of
Comeback Kid
wore indetikit shagadelic outfits.
My friend Aden makes these awesome necklaces.