When
Nuff Nang
contacted me to see if I wanted to take part in the "Leggos Italian Beef Casserole" challenge, at first I was dubious. Mainly because I am a vegetarian, but I was assured the sauce contained no traces of meat or animal products so I agreed. When the sachets arrived I read over the ingredients just to be sure and it is all 100% vego. Phew. Anyway we decided to make vegetable, kidney bean and chic pea casserole pies. The challenge is can you make it all in under 15 minutes?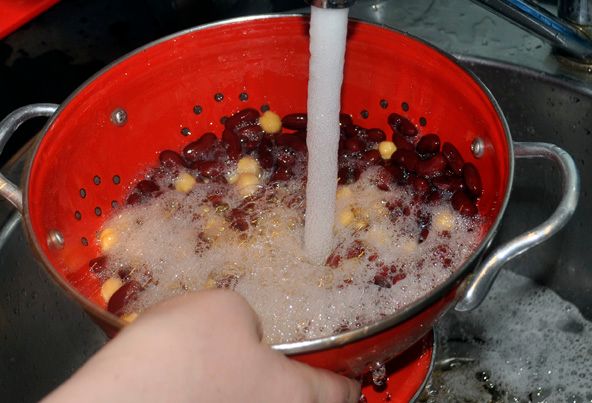 First step is to chop all the ingredients. We had mushrooms, zucchinis, onions and garlic.
Next you rinse the beans and chic peas. This all took under 3 minutes.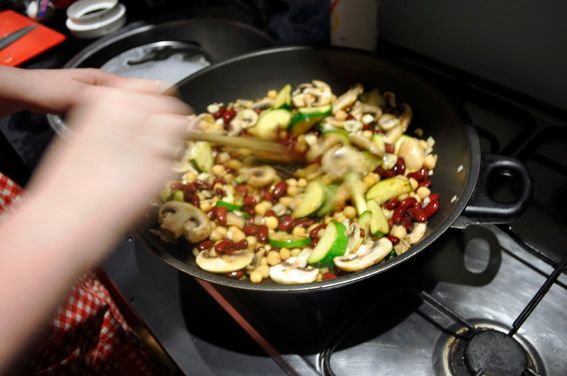 Using a wok we cooked all the ingredients (first the onion and garlic, then the zucchinis and mushrooms and lastly the bean mix) and added the simmer sauce once everything was cooked. This whole process took about 6 minutes. 9 minutes in total, 6 minutes to go, will we be able to make our pies in under 15 minutes?
While everything was cooking we set about cutting out our pie shapes. So this was all happening at the same time. We decided to use the cute "I love you" toast shape thingy to put on the tops of the pies. We own a pie maker (it was a Christmas pressie from my mum, one of those gifts that you wouldn't buy for yourself but when you do have one you wonder how you ever lived without it before) We used homebrand puff pastry for the base and tops, but you can use fillo on the top for a more crunchy flaky pie.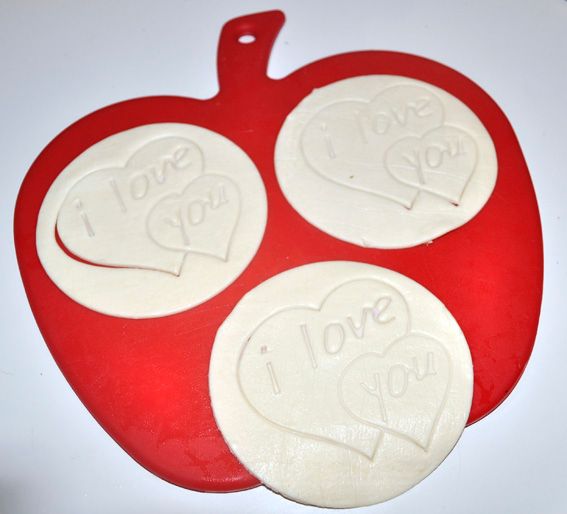 You can see here all the cute I love you pie tops. We scooped in the mixture and put the pie top on and waited to see if it would work. The pie maker makes pies in about 2 minutes (Amazing I know) and we were making 4 pies. So this all took about 5 minutes.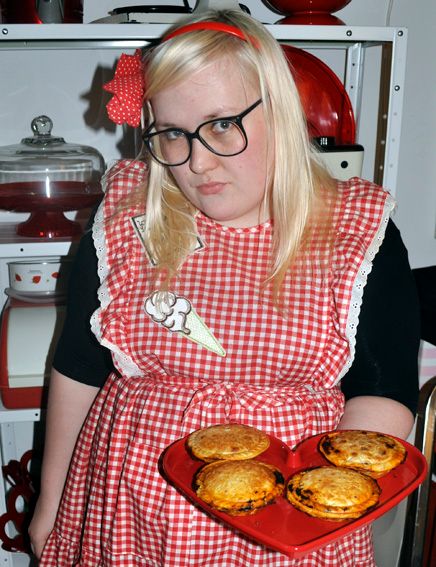 Sadly the I love you tops did not turn out, luckily we made up for it with my kitsch love heart serving tray and plates. Oh and throughout the whole process I wore my very cute gingham appron, a gift from my friends the Spank girls in Japan. Next was the taste test. All we can say is num num num, so yum.
So there you go. We made vegetable, kidney bean and chic pea casserole pies in under 15 minutes. Now if you feel up to the challenge you just need to go to
http://www.nuffnang.com.au/blog/2009/08/24/john-west-and-leggos-promotion/
to score yourself some free samples. Then the rest is up to you.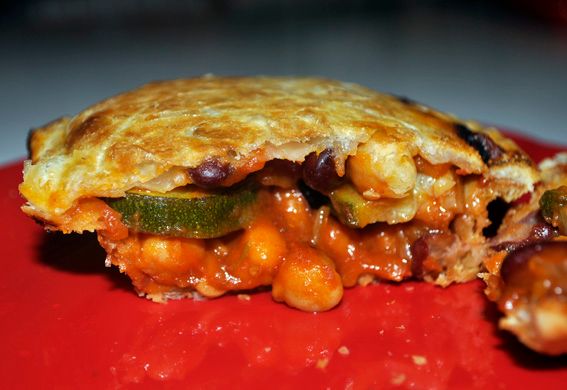 On a side note, this just proves I'm no Luxirare when it comes to food styling. Maybe when we study it next year I'll get better. You would hope so, ha!