Sorry about neglecting the blog for over a week. I've had a huge amount on. These holidays have been full on, only the 1st week was a real holiday with the usual sleep ins and acute boredom that accompanies having nothing to do. Since then however I've been working virtually full time on my current projects; shoots, meetings, showroom visits, State of Design events, organising an exhibition for MSFW and so much more. None of these things are earning me money, yet, but I keep getting told that it will come. So I'm going to work hard on building up my styling portfolio and my contacts and keep my fingers crossed.
Talking about building up my styling portfolio. Here is a snap from a recent shoot that turned out amazing. I had pieces from Kirrily Johnston, Alexi Freeman, Lola&Bailey and House of Baulch just to name a few. Have to wait to see who picks it up before I can post it. I have 3 shoots I want to show you all, just waiting till I'm able to.
Oh and talking about
Lola&Bailey
, I got to meet the designers Cheri and Theresa at the "
This is not a design market
" design market last Sunday. They were so sweet in person, and showed me some of their new pieces. You should check out the new
Shadow Puppets range
. So cool, who doesn't love making shadow puppets with their hands? Now you can wear them too!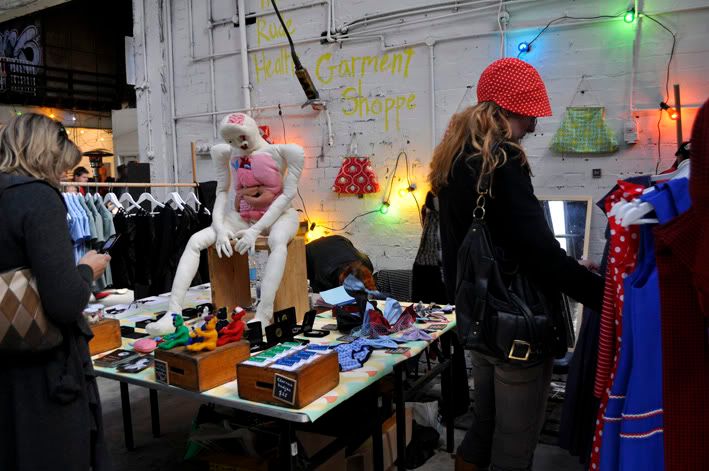 The
Rude Health
stall had the most amazing giant hair bows. I would have bought one if Henry wasn't there. Boys don't get it do they?
I also got to meet Anna from
Able & Game
, who make the most awesome cards such as the
"I'd go to zone two for you"
card. So many lol's in their
etsy shop
.
Outdoor funky seating.