Wow, what a crazy fun filled night it was. It's 8pm on New Years day and I have only now just woken up (I got home at 10am) but woah what a way to bring in the new year!
It started at a friends house in Fitzroy (sorry no photos from this party), a small house party before we headed down to what was meant to be the final destination, the famous New Years party in the park beside the Fitzroy pool. However when we got to the park it was totally dead (last year the park was so full you couldn't move) so we went back to my friends house and counted down the New Year there. Somehow out the front of the house we met all these girls from New Zealand who were amazingly dressed and carrying astro turf and an empty plasma TV box....who were going to this party we heard about in Brunswick but didn't know the address of, so we followed them. This is when I started taking photos....bad super drunk ones but yeah photos.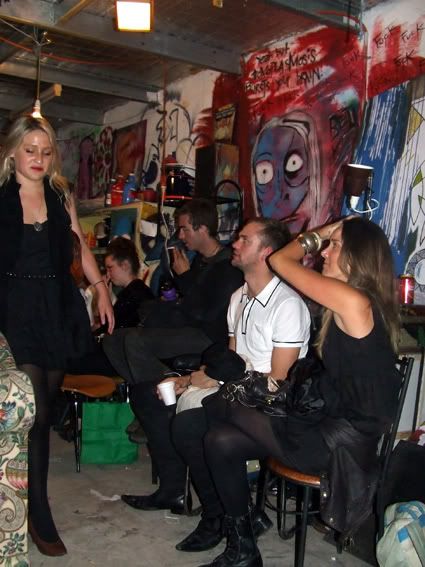 I love that jumpsuit thing, so cool.
I'm going to Uni next year with Charlotte. Can't wait.
This party was amazing because all these people who I haven't seen in years and years were there. So fun! Henry's sister was there, and Lauren (my ebay model) but I didn't take photos of them for some reason.
At some point we decided the party was dying and to go to this party in Fitzroy my friend Tony was dj'ing at. However I accidentally spilt some beer over Henry so he went home angry (I think he wanted any excuse to go home as he was sleepy) so I just went with some friends.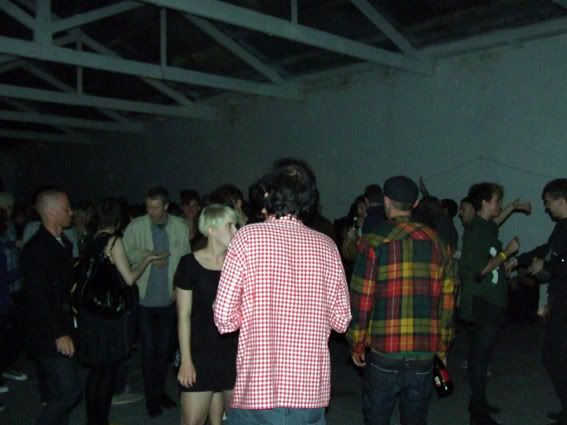 It was in a big warehouse, 2 doors down from the police station! At the door they were like you have to pay $10 entry but I was like I'm here cos Tony is dj'ing so I got to go in for free, yay. They had a strobe light, I love strobe lights. I danced and danced and then went outside for some fresh air, sat down with some friends and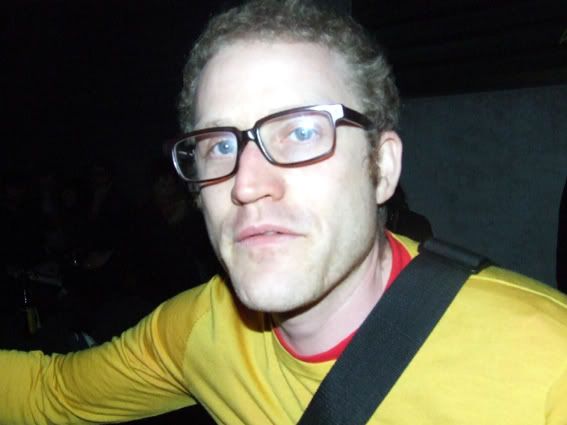 John Safran!!!! (For those not in Aus he is a TV/Radio personality here) I was very very drunk at this stage and kinda said to John that I was more famous then him (I got recognised a handfull of times last night thus my drunken ego was huge) so he thinks I'm crazy maybe. Oh well.
I met this guy Samuel whose fashion I love.
I went back to his place with some friends and it was so fun. We went up "treetopia" and spent the morning chatting amongst nature.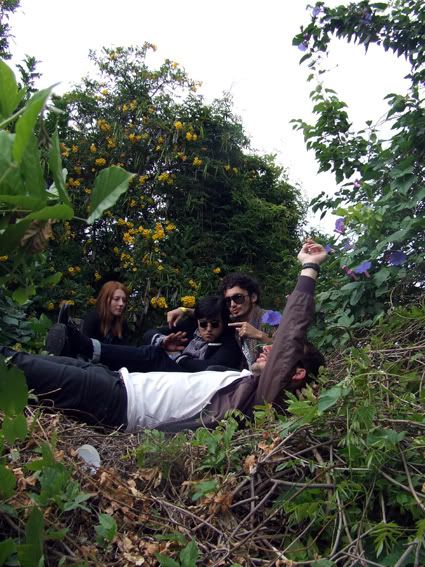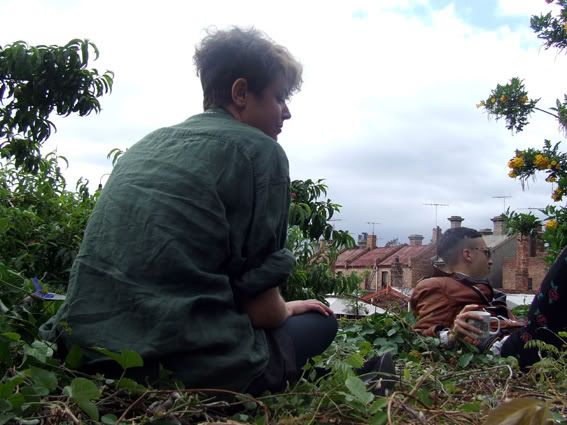 So fun, 2009 looks set to be a fun filled year!