Happy Halloween. This year I headed to Jesse Willesee's Haunted Hotel party in Kings Cross with new friend and fellow fashion blogger
Messy Carla
who is here from the UK for a year. Carla borrowed my awesome new neon cat ears from
Shop With Romi
and painted her face like a kitten for an easy yet fun costume. I went for a 'day of the dead' look as I wanted to incorporate my new
DI$COUNT
bones tee cos its frigging awesome that's why.
The Haunted Hotel was decorated in typical Halloween fashion with skeletons, spider webs and grave stones galore.
Models posed in live fashion shoots set up throughout the 5 levels.
Not all of them were Halloween themed, like this one was by Sydney stylist Jay Millionaires.
Or this one by Well Hung.
Fashion!
My friends at my fave Sydney boutique
ESTATEofMIND
showcased their signature style at their live fashion shoot.
Meow indeed!
Spotted a girl in a
DI$COUNT
top and just had to take a photo for Nadia and Cami back home in Melbourne. Its so exciting to see people out wearing your friends designs, especially here in Sydney where people don't seem to take fashion risks.
Awesome hair.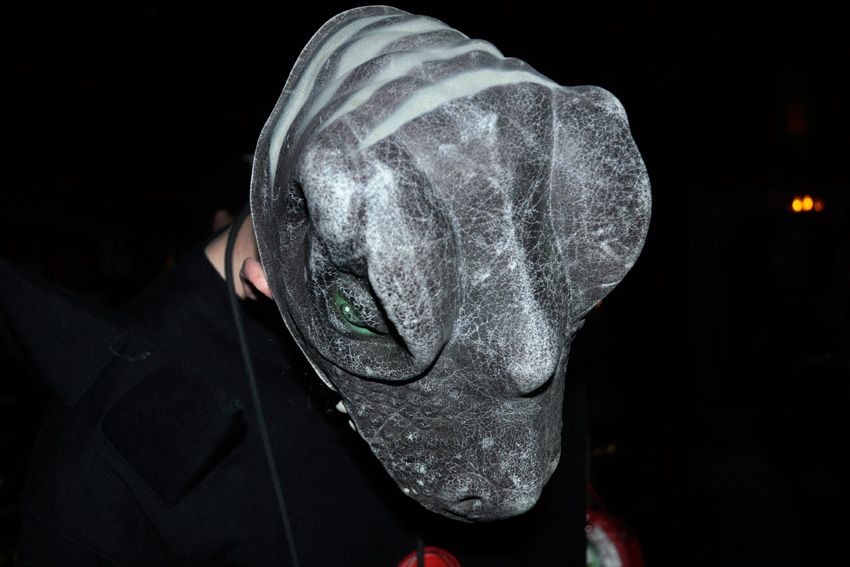 Dino the last Dinosaur.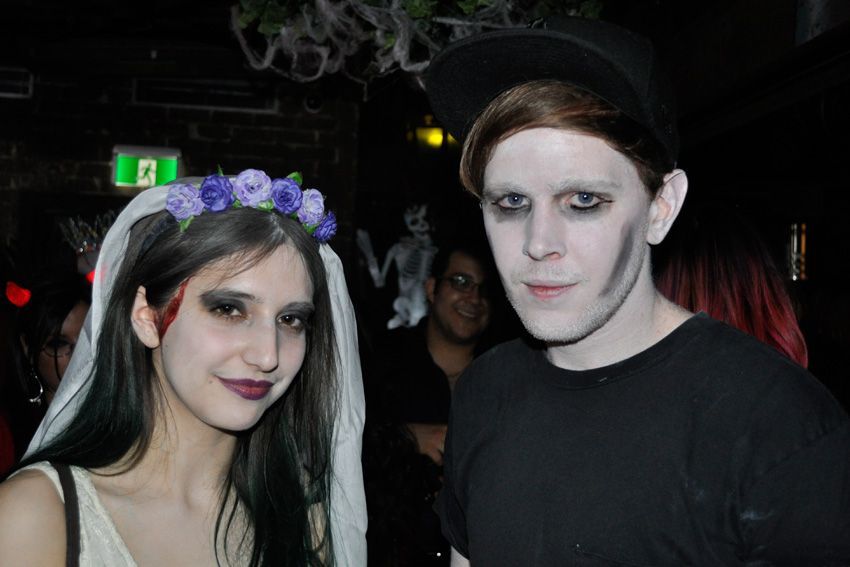 Contrary to Henry's belief I was not the only person in facepaint on the night, BUT I was the only person in bad quality $2 shop facepaint that never dried and melted off within a few hours, which was a good look I tells ya.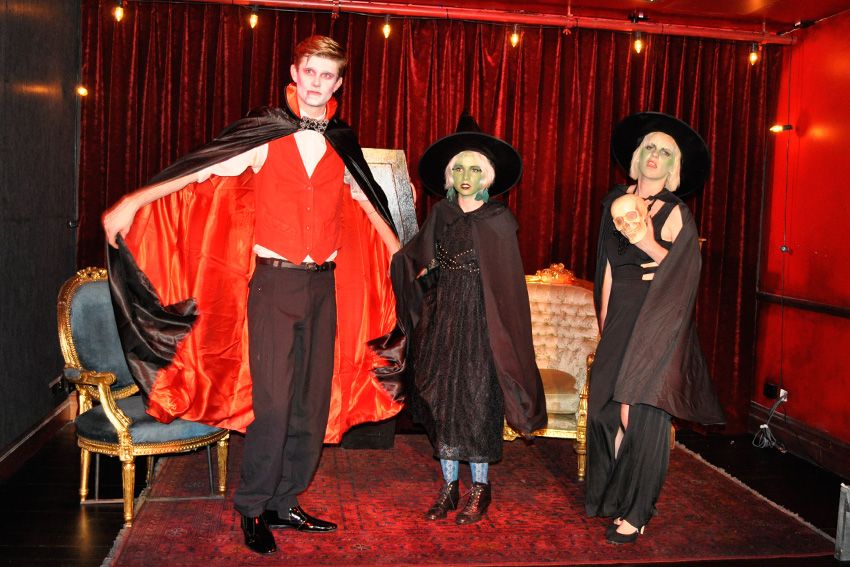 Spooky.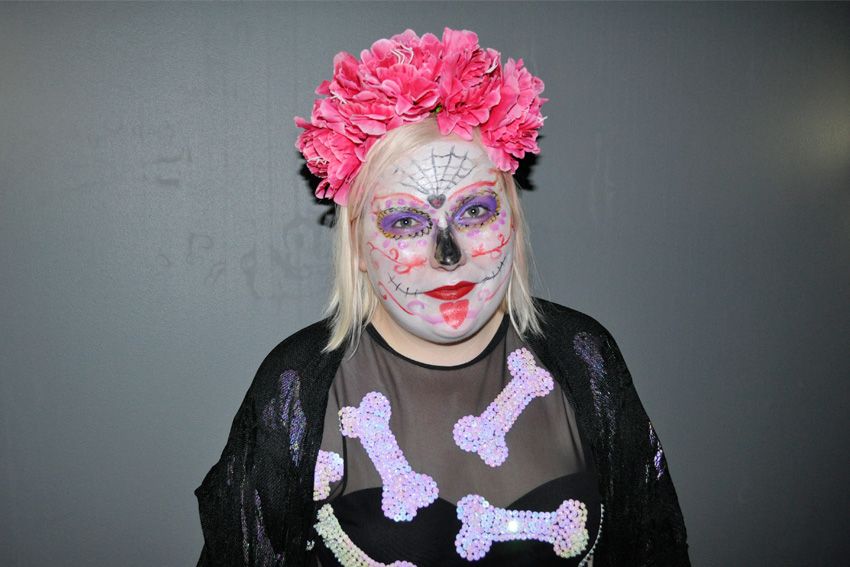 Taken at home before my facepaint melted off my face (although I did have to blow my nose just before this photo was taken which did smudge it a lil bit).
I wore
Bones tee
DI$COUNT
Mexican skirt
ASOS
(now sold out)
Lace shawl
Had it on hand from a photo shoot
Flower headband
DIY
Embroidered belt
Old opshop find
Socks
Happy Socks
What did you do for Halloween? Did you dress up and head out?